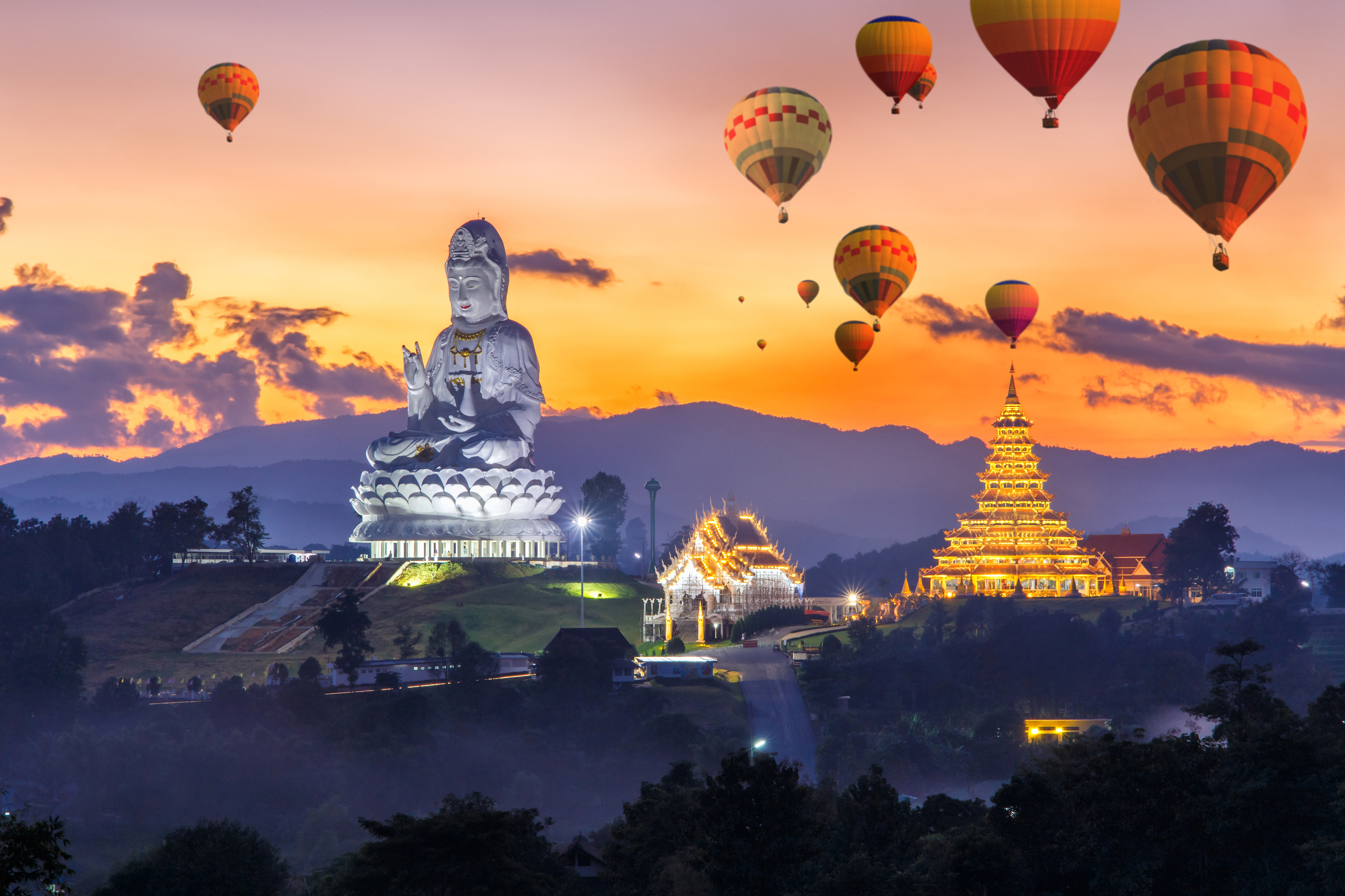 A trip to Bangkok is amazing fun. It's fast, full-on and a feast for your eyes, ears and tastebuds.
You might feel you need another holiday after it to recover – but you'll never forget Bangkok.
It's just so different to your typical destination.
Everywhere you look there are Buddhist monks in saffron robes. They were endlessly fascinating. There are hundreds of temples in Bangkok, too. They are so ornate and amazing to see.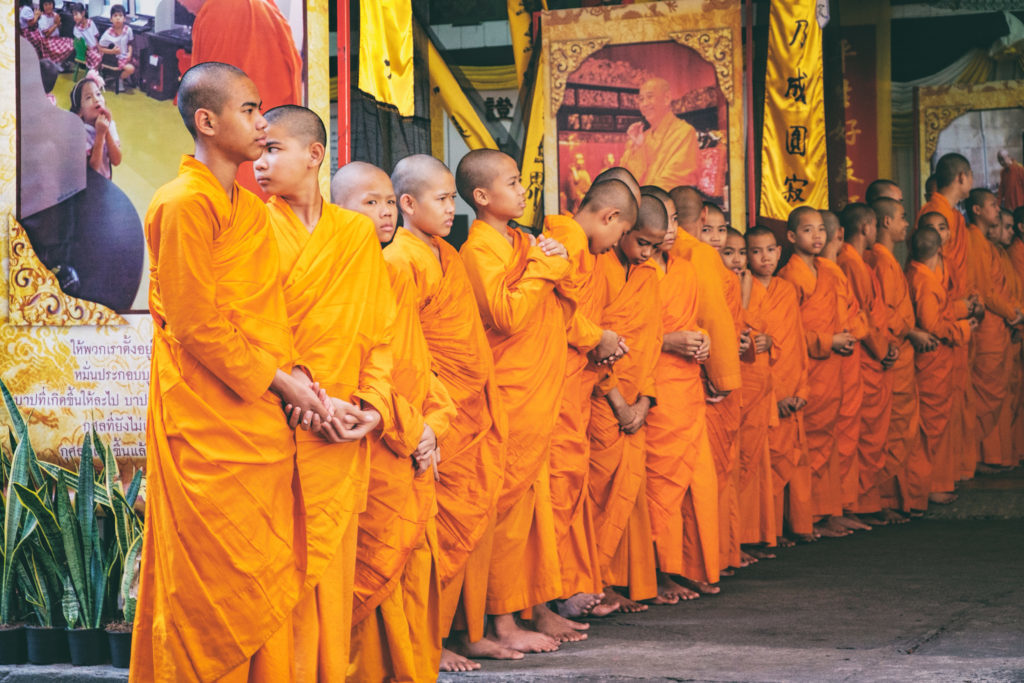 We visited one as the monks were in the middle of worship and it was moving and spiritual – until one of them whipped out his iPhone and took a selfie.
All Thai Buddhist men – about 90% of Thailand is Buddhist – are expected to become monks at some point.
Some only stay with orders for days, believing it increases good 'karma'. Perhaps he was one of them, doing his duty.
One of the main modes of transport in Bangkok is by river taxi.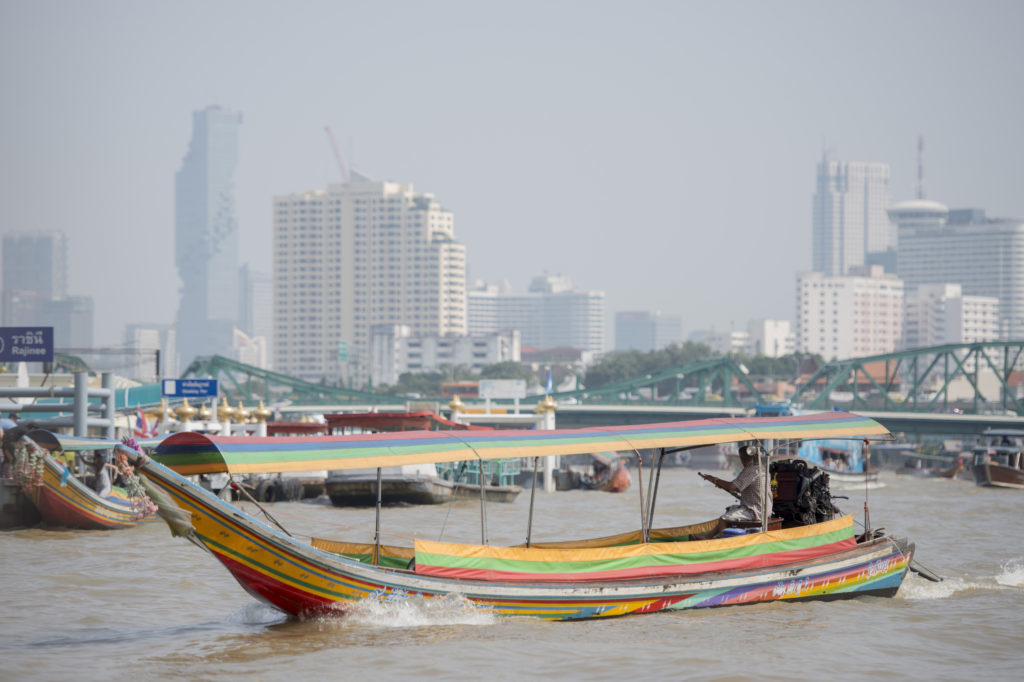 There was nothing quite like hopping on and off boats to get around. Our hotel had its own boat that ran every 15 minutes.
They're free, fast and efficient.
We realised that whether you are prince or pauper, the river is a great way to get around.
One day, we watched as armed guards on several craft sped down the river, guarding a VIP in one central speedboat. We were told it was a member of the Royal family.
The people are as friendly as the guidebooks tell you. They seem genuinely happy to see you in their city.
However, it has its fair share of dodgers, scammers and chancers.
And we did get stung. Coming out of the airport after a 15-hour flight we were tired, grumpy and just wanted to get to our hotel as quickly as possible. We went to the taxi rank and agreed a price with the driver who showed it to us on a laminated card. Rookie mistake.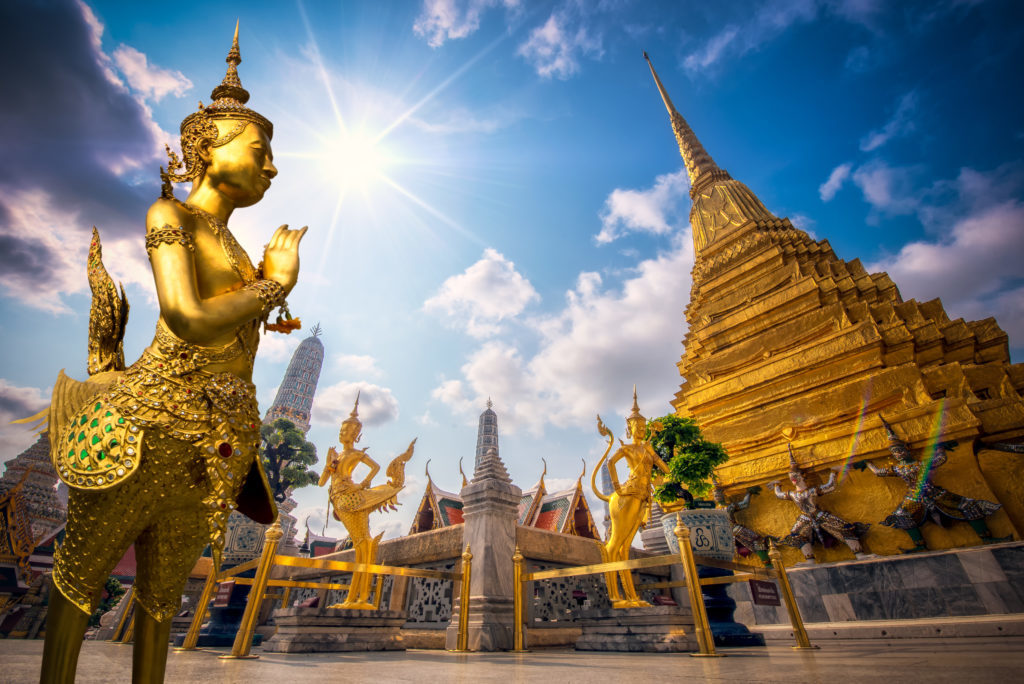 We later found out we'd paid about three times the price we should have. It was still cheaper than we'd have paid in Scotland for the same journey, but still – annoying!
Then a friendly woman approached us when we got off our hotel boat. It was easy to fall into conversation with her. Before we knew it, we were being bundled into a tuk-tuk and taken to buy a "wonderful made-to-measure suit and a handbag for your lovely daughter".
We didn't want a suit or a handbag. Yet once we were in that tuk-tuk, we realised the driver was in control of where we were going, not us.
We never spent a penny other than paying the driver and we saw sights we never would have stumbled across on our own. We just put it down to the Bangkok experience. It was hair-raising at times, too. If you've ever seen James Bond being chased through the streets of India in Octopussy, you've got a good idea of how crazy it felt. We're still laughing about it weeks later. Bangkok is famous for its street food and rightly so. Wherever we went, there were chefs on street corners serving up tasty treats.
Be warned, once you've eaten street food in Bangkok, everywhere else you go in the world will seem over-priced, fussy and just not as good.
As we ate our fabulous pork dish – I'm not sure what it was, just that it was delicious – it was hard to imagine a better meal.
That's the thing about Bangkok. It isn't cheap to get to – though we found flying from Manchester rather than Scotland saved almost £500.
Once you're there, though, you can live so cheaply – just avoid those scammers. There's so much to see and do, whether you're a culture vulture, a shopper, or you just want to laze around and people watch.
You can get fantastic accommodation for a fraction of what you'd pay in Europe.
Our five-star hotel, Chatrium Hotel Riverside, was spacious and luxurious, with lovely staff.
Just perfect, in fact, for relaxing in after exploring beautiful, brilliant, crazy Bangkok. Add it to your bucket list of must-see destinations. You won't be sorry.
The Facts
We flew from Manchester to Bangkok with Turkish Airlines, with a four-hour stopover in Istanbul Ataturk Airport in Turkey.
That four-hour stopover might sound a pain – but after being on a flight for eight hours, it was a welcome chance to stretch our legs. Transfers on to our next flight were smooth and hassle-free. Prices start from £359 return.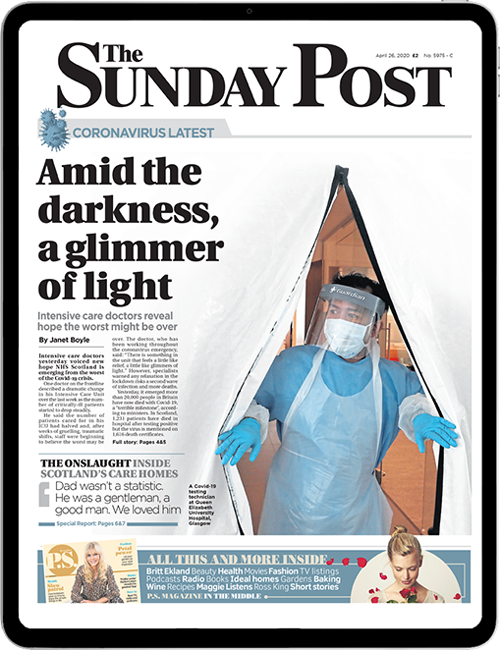 Enjoy the convenience of having The Sunday Post delivered as a digital ePaper straight to your smartphone, tablet or computer.
Subscribe for only £5.49 a month and enjoy all the benefits of the printed paper as a digital replica.
Subscribe