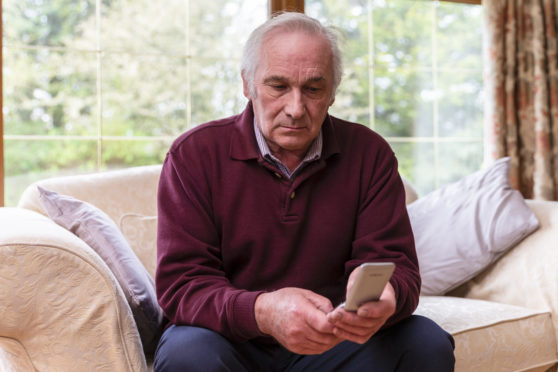 Funeral plan insurers have joined PPI and accident claim companies in becoming some of the country's most unwelcome nuisance callers.
Raw Deal reader Jack McKenzie, from Ellon, Aberdeenshire, was furious when he received a number of calls on his mobile last month from a company called Fosters Funeral Directors, based in Glasgow and Ayrshire.
The firm was trying to sell a funeral plan to the 72-year-old.
"I found it offensive to be cold-called about a subject like that," said Jack. "I am in the best of health and the last thing I need is to be thinking about a wooden box."
Jack said he considered contacting the police.
"During the first call I asked how they got my mobile phone number, and was told that I must have entered a competition and agreed to receive marketing calls," he said.
"I never give my mobile number out, and I certainly did not give permission to receive marking calls from anyone. I was also told that the company buys people's phone numbers from respected data agencies.
"When I received a second call, I was annoyed and I was assured that my details would be removed from their database.
"I then received three more calls from Fosters asking me to take out a funeral plan."
At the end of his tether, Jack asked Raw Deal for help.
We contacted the company, and the calls stopped.
Keith Annand, Fosters pre-need operations director, said: "I can confirm that Mr McKenzie's telephone numbers have been removed from our database.
"In addition to this I will contact Mr McKenzie to advise him of the consent that we received to contact him and where this data was purchased. From this I will be able to provide contact details for Mr McKenzie to update or remove his consent from this source."
Selling practices in the funeral industry have recently come under increasing scrutiny. Two weeks ago, Avalon Direct, a funeral planning company, was fined £80,000 by the Information Commissioner's Office (ICO) for making 52,000 unlawful marketing calls.
The firm was fined for cold-calling people who had made it explicitly clear that they did not want to be contacted.
The ICO launched an investigation into Avalon after receiving allegations of illegal practice at a call centre in Cheshire, which was run by a company called Plan My Funeral Avalon Ltd.
The company then changed its name to Avalon Direct Ltd. It emerged it had made 51,917 calls to people registered with the Telephone Preference Service between March 1 and November 20, 2017.
It is illegal to call individuals registered with the TPS unless they have given specific consent.
Avalon stated it had purchased numbers from a third-party lead provider, but had no specific consent to call TPS-registered people.
Stewart McDonald, MP for Glasgow South, has launched a campaign asking for people to contact him with their experiences of pre-paid funeral plans.
The politician is concerned about the idea of funeral plan providers trying to sell policies to people like Jack over the phone.
"This is the first instance I have heard of a funeral planner cold calling people," said Mr McDonald. "Whilst many funeral plan providers operate with very high standards, it is extremely concerning that there are those that target individuals and families, particularly at their most vulnerable, which is unacceptable.
"It is an area that I shall be looking closely at and I believe warrants further investigation.
"Cold calling is just another example of where the funeral industry needs cleaned up. I look forward to working closely with consumers and funeral providers to ensure people are no longer faced with further distress in what is already an extremely difficult time for many."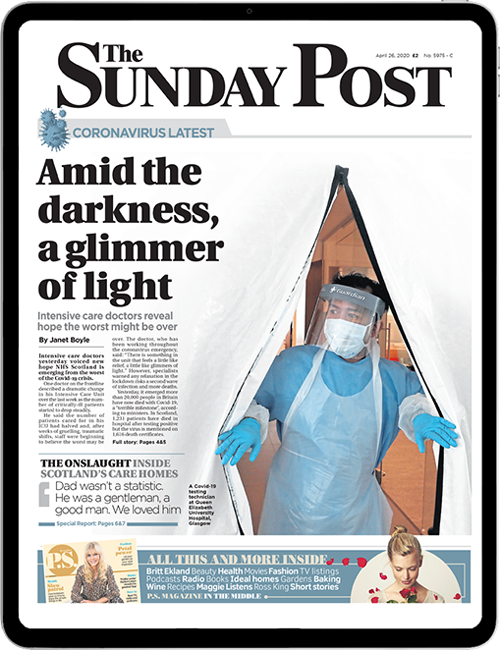 Enjoy the convenience of having The Sunday Post delivered as a digital ePaper straight to your smartphone, tablet or computer.
Subscribe for only £5.49 a month and enjoy all the benefits of the printed paper as a digital replica.
Subscribe