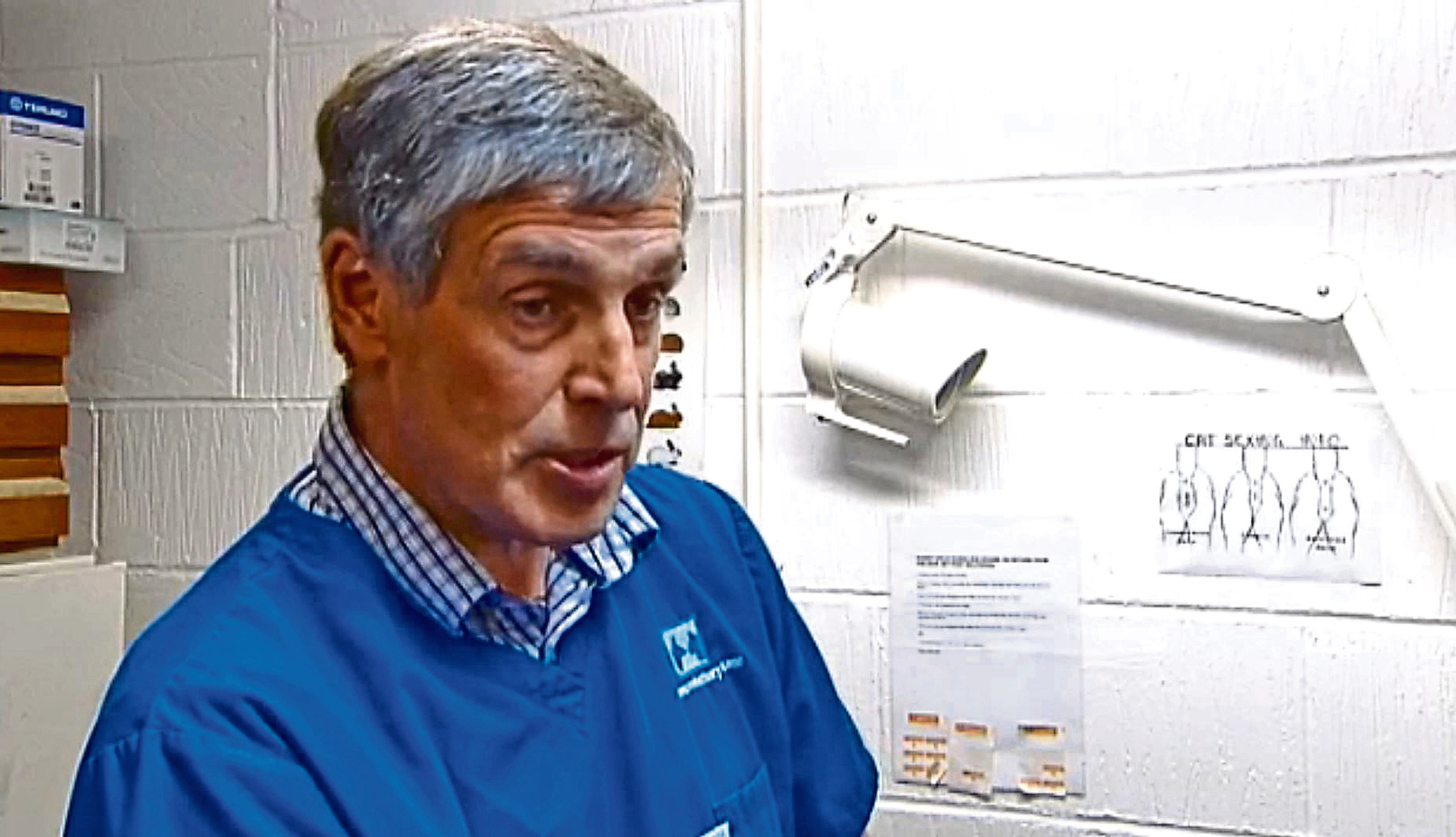 A PUPPY farming prosecution was dropped after it was revealed an independent expert giving evidence in the case was also the chairman of the charity which carried out the investigation.
The row last night sparked fears that other animal welfare convictions which involved the expert might be challenged.
Following a Scottish SPCA probe, Jackie Kemp, 53, was facing animal health and welfare charges relating to puppies she was allegedly transporting from Northern Ireland to Scotland.
But prosecutors dropped the case during the trial after it emerged independent expert witness Harry Haworth was chairman of the SSPCA.
It also emerged that the experienced vet's Livingston-based surgery banked £70,000 a year in business from the charity.
The concerns were also raised during a separate animal welfare case earlier this year.
Charity chiefs said Mr Howarth – who retired from the SSPCA last month – has given evidence in many of its animal welfare court cases over decades and fears have been raised the development might spark challenges to other welfare convictions involving the top vet.
The row is the latest to engulf Scotland's biggest animal charity. Previous chief executive Stuart Earley had to step down after we revealed his £190,000-a-year salary.
Mr Haworth last night said he declared his links to the SSPCA in every case he worked on and insisted there was no conflict of interest.
But Thomas Ross QC, former chairman of the Scottish Criminal Bar Association, said a "massive" mistake had been made, adding: "An expert witness is supposed to be independent. They are there to assist the court by providing factual evidence, not to assist the prosecution or the defence. Someone who has no 'interest' in the case.
"To be fair to the foot soldiers of the Crown Office, they are all struggling with such heavy workloads it's doubtful any of them would have had the time to 'Google' this chap beforehand.
"In theory, if this expert witness has given evidence in similar cases where there has been a conviction, there may be grounds for appeal. But that is not straightforward. For example, you would have to prove that had the expert witness not given evidence there would have been no conviction and cases are rarely that simple."
John Robins, of pressure group Animal Concern, said: "This should be a wake-up call for the SSPCA and the way it goes about its business. The situation will also raise concerns that other cases where the former chairman has appeared as an expert could now be challenged."
Dunfermline-based Ms Kemp appeared at Stranraer Sheriff Court on June 11 facing animal health and welfare charges relating to puppies being transported, which she denied.
During the trial her lawyer Philip McWilliams raised concerns about the fact the prosecution's independent expert, Mr Howarth, was the SSPCA's chairman.
The lawyer also presented a copy of the SSPCA's latest accounts which showed the charity paid Mr Howarth's Lamond Vets £72,604 for professional services in 2017. Later in the day, the case was discontinued which a Crown Office spokesman said was due to "insufficient evidence".
Mr McWilliams said: "It seemed preposterous to us that Mr Howarth could be presented as independent when he was the chairman of the organisation which initiated the investigation and his own firm had a commercial arrangement with the SSPCA. This was pointed out to the sheriff, and the fiscal decided to not continue with the case."
Mr Howarth's role in another case this year also faced a challenge. Robert Jackson was facing animal health and welfare charges relating to four dogs in his care at Hamilton Sheriff Court on February 7.
Mr Howarth was the independent expert in the case and Mr Jackson's defence solicitor Gillian Barsanti, of Beltrami & Co, challenged his independence during cross examination along the same lines of the Kemp case. Mr Jackson was later acquitted of all charges.
In both the Kemp and Jackson cases, Mr Howarth stated he was a director of the SSPCA, was not involved in the charity's operational matters and was speaking as an experienced member of the Royal College of Veterinary Surgeons. Mr Haworth said: "I was not employed by the SSPCA at all. My role as a director and then eventually chairman was voluntary. I never claimed a penny.
"My role in the Kemp case was purely as a private veterinary surgeon where I was asked to examine pups and review a statement.
"I have been doing these sorts of cases for 35 years – only 13 years of which did I have a role in the SSPCA.
"It is written on every statement I have given to a court in the last 13 years that I am director of the SSPCA, for which I receive no financial benefit. That is absolutely the case.Now it doesn't go on to say we can't charge for private work – our practice could not exist financially if I did all the work I did for the SSPCA free of charge. This court case was just becoming a mess because of the Crown and, in my view, they were looking for a reason to dump it."
The hierarchy of the SSPCA has come under close scrutiny since a series of exposés by The Sunday Post about previous chief executive Stuart Earley.
Mr Earley earned £216,000 in 2015 – a salary of £185,000 and a £31,000 bonus – as well as pension contributions of £31,000. He left the charity shortly after it was revealed his basic pay had increased by 3.2% from £185,000 to £190,855.
SSPCA Chief Superintendent Mike Flynn said: "Harry Haworth was a fantastic chairman at the society.
"He has given evidence in many successful Scottish SPCA cases in court as a qualified independent veterinary surgeon and his non-operational role as a member of the board is declared in all statements. The team at Lamond Vets provide all veterinary treatment for the animals at our centre in Balerno, which will continue."
A spokesman for the Crown Office said it would be inappropriate to comment.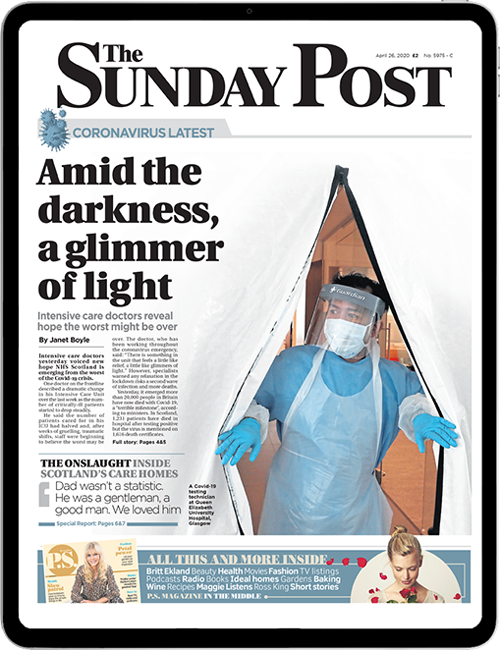 Enjoy the convenience of having The Sunday Post delivered as a digital ePaper straight to your smartphone, tablet or computer.
Subscribe for only £5.49 a month and enjoy all the benefits of the printed paper as a digital replica.
Subscribe