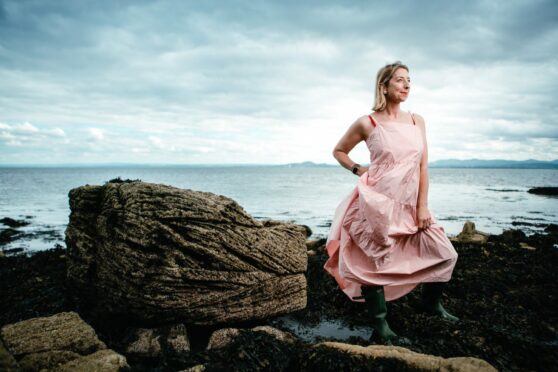 One of Scotland's best-selling novelists will celebrate nine million sales this week as publishers report surging sales of romantic fiction.
Publishers from around the world will join Jenny Colgan to mark the multi-million copy milestone spanning her 30 happy-ever-after novels, which have been translated into 26 languages and enjoyed by fans around the world.
Publishers suspect readers are seeking uplifting, heartwarming escapist reads more than ever with romantic fiction, in particular, enjoying a huge uplift and love stories accounting for 26% of the titles in the Sunday Times best-sellers' chart, up from 18.6% last year.
Twenty of Colgan's international publishers will jet in to Edinburgh on Thursday to toast her success at a celebratory dinner at the Malt Whisky Society. Meanwhile, John Kay's bookshop in the city's colourful Victoria Street will be transformed into the fictional Christmas Bookshop from her festive bestseller set in the cobbled street.
The 50-year-old author, who lives between Edinburgh and Aberdour in Fife, said: "I'm incredibly excited. There is one beautiful bookshop in Victoria Street and when I was writing my book I made it very clear that the scrappy one I was writing about was not the same one.
"But, incredibly kindly, they are going to make up the window so that it looks like my fictional bookshop and I will be able to see it as in the book. It's going to be brilliant."
Colgan's uplifting romantic comedies are loved all over the world from Scotland to South Korea. The winner of numerous awards, her books have been translated into languages from Icelandic to Arabic and she has just returned home from meeting fans and booksellers in Norway.
In the Netherlands and Germany, the romantic fiction genre is called "feelgood" and Colgan's books give her readers a warmer, cosier image of Scotland than the darkness delivered by her Tartan Noir contemporaries.
She said: "I've lived in lots of places but moved back to Scotland seven years ago and really started writing about my homeland and everything I'd fallen in love with about it. It's an absolute treat to feel that people recognise the love that I have for Scotland and that it translates into all sorts of other places.
"I try to write uplifting books. As well as being romantic they are jolly and fundamentally everything turns out all right and I think that's universal, particularly at the moment."
While there are multiple festivals dedicated to crime fiction, romantic or "feelgood" fiction has none as yet.
Colgan said: "We do have a strong romance tradition but we're not always made to feel a part of Scotland's literary history which tends to stick to historical or crime and Tartan Noir.
"Those are brilliant but it's a broader church in terms of what people are actually reading and enjoying. We should also be celebrating the books that make you feel better about yourself.
Bestselling author Jenny Colgan: I grew up by the sea, so it has always been part of my life and seems such a natural place to be
"I love meeting readers and it would be so fun to have a festival in Scotland. We need a feelgood book festival, to encourage not just readers but people thinking about writing as well."
Colgan has no qualms about killing off characters – she has also written six Doctor Who books – but insists it won't happen in one of her feelgood novels.
She said: "There's enough misery in the world. I want to think about how lovely Christmas is and how nice it is this year that the kids are all going to go to the Christmas Fair and do nativity plays and all the things they haven't been able to do the last couple of years. And everyone's going to get to see their families."
Back in the '90s Colgan thought about pursuing stand-up comedy and took to the stage at open mic nights in London before ruling it out. She recalled: "I did it about 10 times, which was enough to know I absolutely hated it and didn't want to do it any more. But I started with lots of people who are now extremely successful comedians.
"Jimmy Carr and I started out together and then he just got really good. Shappi Khorsandi and I are still really good friends – we started out together – and Micky Flanagan is another I remember. But I loved comedy and as far as I'm concerned I'm still a comedic writer, which is what I always set out to be. I was always submitting sketches and cartoons to Private Eye and Punch. Writing funny novels was how it took off for me."
Colgan has gone on to write numerous bestsellers and gather various accolades including the Melissa Nathan Award for comedy romance and the Romantic Novelist Association (RNA) Awards' romantic novel of the year and comedy novel of the year.
While Colgan and other writers – including Diana Gabaldon, with her Outlander novels – have helped boost interest in romantic fiction and Scotland as a romantic setting, the genre remains largely ignored by the literary establishment.
Colgan said: "Are people snotty about romance fiction? Yes, they absolutely are. But does it matter when you have readers every day who say, 'I was really ill and your book really cheered me up', or 'me and my mum and my sister all share your book'. Not at all."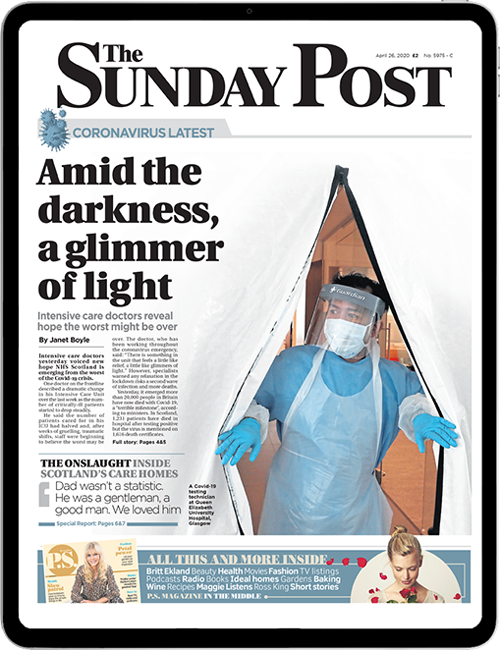 Enjoy the convenience of having The Sunday Post delivered as a digital ePaper straight to your smartphone, tablet or computer.
Subscribe for only £5.49 a month and enjoy all the benefits of the printed paper as a digital replica.
Subscribe