VISITORS to the Highland Wildlife Park may be able to glimpse the first polar bear cub to be born in the UK for 25 years on Wednesday 21st March.
Since December, the cub's enclosure had been closed to the public to allow mum Victoria privacy.
Staff have noted that the young polar bear may only be seen for short lengths of time.
Head keeper Una Richardson said: "Having spent four months in her maternity den, Victoria quickly took the chance to go outside. Understandably, her cub has been more cautious and is still getting used to new sights, smells and sounds.
"While the cub will become more confident and start to explore the large enclosure with Victoria, this will take time and they will always have access to their den for peace and quiet. There is no guarantee all of our visitors will see the cub at this early age but they may be lucky.
"There is huge interest in the park and seeing a polar bear cub will be a once in a lifetime opportunity for many people, particularly those travelling from around the world."
Douglas Richardson, the park's head of living collections, said, "Our pioneering captive polar bear management programme closely mirrors what happens in the wild and this birth shows our approach is working.
Britain's polar bear cub: Highland Wildlife Park keeper hints the patter of tiny polar paws may not be the last
"This is vital because a healthy and robust captive population may one day be needed to augment numbers in the wild, such are the threats to the species from climate change and human pressures.
"The reintroduction of polar bears would be an enormous task but we need to have the option. While our cub will never be in the wild, there is a chance its offspring may be in decades to come."
Staff at the Royal Zoological Society park expect to discover the cub's gender in April or May.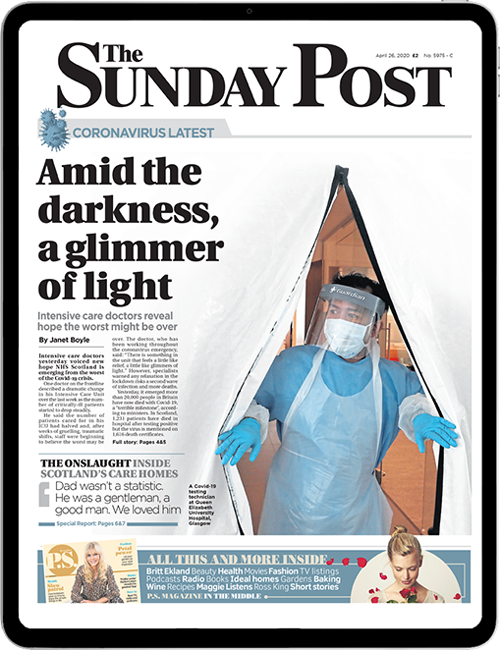 Enjoy the convenience of having The Sunday Post delivered as a digital ePaper straight to your smartphone, tablet or computer.
Subscribe for only £5.49 a month and enjoy all the benefits of the printed paper as a digital replica.
Subscribe