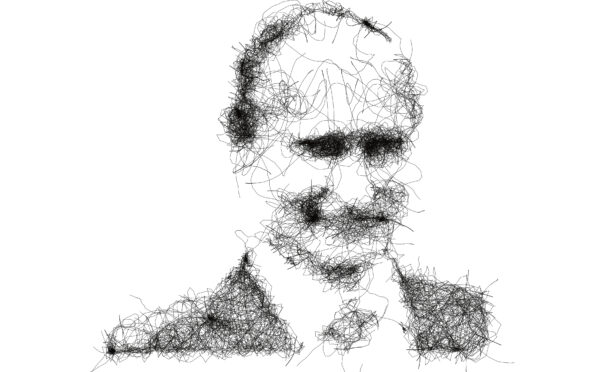 He is deranged, delusional and sick, rattling through the Kremlin, increasingly isolated and obsessed with legacy and a dream of restoring Russia's empire.
Or he remains a calculating political strategist, playing the Western powers with the support of his people, in pursuit of a long-view strategy that will, despite short-term military humiliation in Ukraine, still secure swathes of the country as he planned.
Months into his reckless, shambolic invasion, a definitive take on Vladimir Putin's motivations, physical and mental health, and territorial ambitions remain as elusive as the Russian president himself.
At least one expert in the psychology of political leaders believes the evidence is now overwhelming that Putin has become increasingly dangerous as he gets older and accustomed to absolute autocracy.
Professor Juliet Kaarbo, chair of foreign policy at Edinburgh University, suggests Putin was once a political opportunist with a pragmatic personality but has lost that sense of sure-footedness because of a number of factors including his advancing age, increasing isolation and hubris.
Kaarbo, co-director of the Scottish Council of Global Affairs, a hub for world-leading expertise, said: "Russia's choice to invade Ukraine was undoubtedly shaped by a number of factors but given Putin's concentrated power, it is crucial to understand his state of mind and how it may have changed as a result of his long tenure.
"You become more prone to mistakes and emotionality. There are some authoritarian leaders that seem to have changed as they age. They go to these extremes, they're more constrained in what they can do, but they also tend to get more confident.
"They tend to see the world in more conflictual way. They rely on fewer and fewer advisors."
Speculation about 69-year-old Putin's health has been a constant in recent months with unsourced reports suggesting he has been visited by cancer specialists and commentators suggesting he looks puffy, possibly as a result of treatment. Last week, reports suggested he plans to temporarily to hand over power as he has surgery.
Telegram channel General SVR – allegedly run by an ex-Russian Foreign Intelligence Service lieutenant-general – said the despot has been informed by doctors the operation will incapacitate him "for a short time".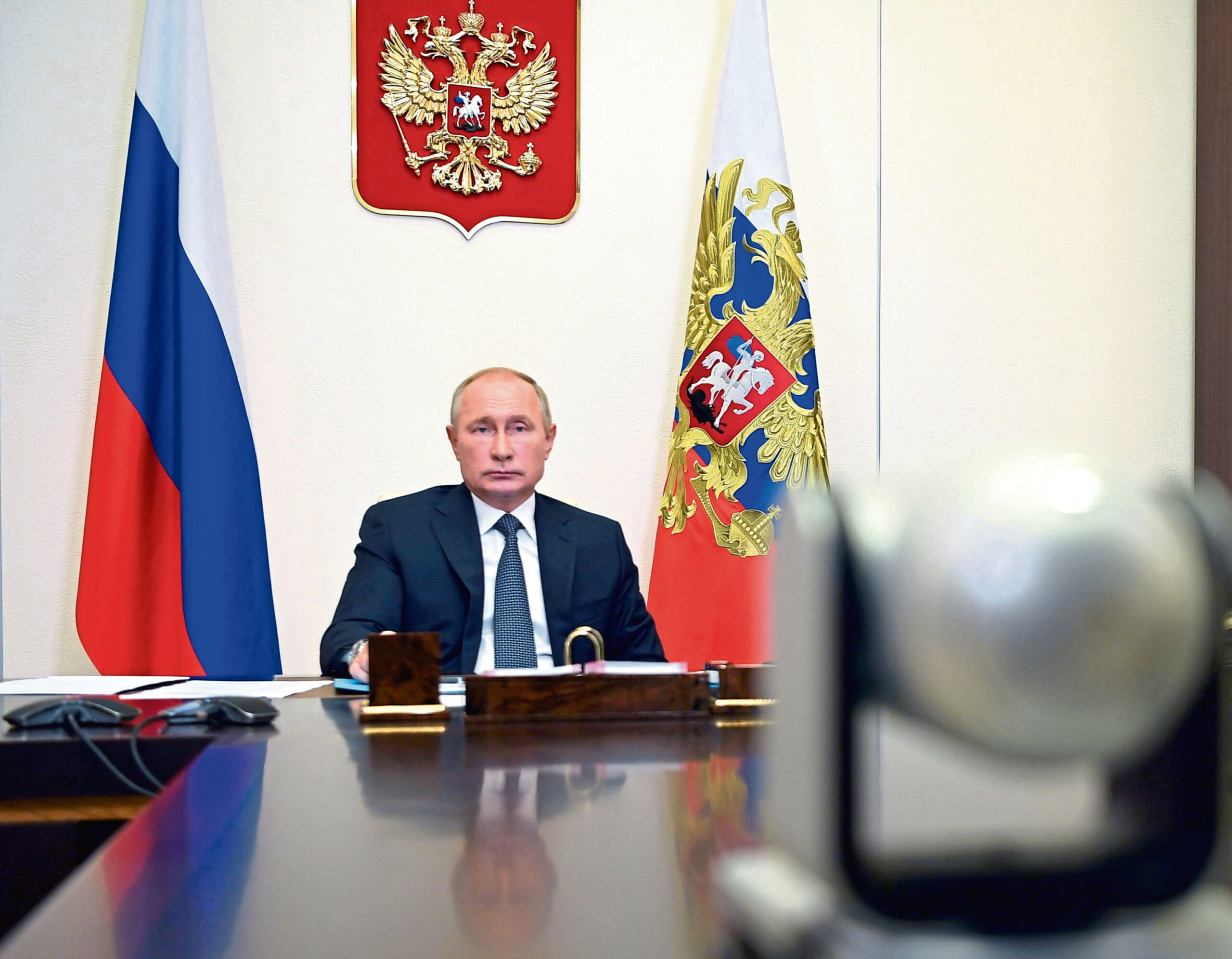 He will then, according to the unsourced report, supposedly briefly hand over the reigns of power to an aide.
Kaarbo said the speculation on Putin's health was just that, but added: "I have done some work on leaders that served a long time. What can happen to them, what happens to their personality? What are some of the dynamics?
"As we all age we can become cognitively rigid and we can focus on leaving our legacy, kind of closing down and confusing the self and the state.
"This can happen to leaders generally as they age and we also have some evidence that this is happening with Putin – that he is thinking about his legacy.
"We don't know if he's ill or not but if the speculation is true then some of these age-related psychologies also get exaggerated."
She said previous campaigns in Syria and Chechnya and his long rule may have lead Putin to overestimate his power. She said: "The longer leaders rule, they become more obviously experienced, but that can lead to overconfidence and just seeing things a certain way.
"Putin has had a lot of successes. He would see as success the fact that he invaded Ukraine before without much pushback from the West.
"So that may have led him to be overly confident. We also know that Putin has changed his beliefs over time. He's always feared chaos. He's always been concerned about the greatness of Russia but was a little bit more cautious and pragmatic.
"He also saw that one way for Russian foreign policy and Russian status in the world to be bolstered was by cooperation with the West but that seems to have changed in about 2014.
"His perceptions of Nato and hostility towards Nato seems to have increased over time. The longer you hold power, the more confident you are but you may become more distrustful, more insular and more prone to stereotyping others."
Kaarbo avoided making easy comparisons to Hitler but said there was certainly one similarity. She said: "Dictators become more and more insular, more drunk on power, more self-confident.
"I am not going to equate Putin with Hitler but both of them, it seems, did not like to hear bad news about was going on in their respective wars.
"With more than 20 years of rule, Putin is a seasoned foreign policy decision-maker and may have changed, over time, from arbiter between different perspectives to an advocate of his own preferences.
"This more 'top-down' way of processing information and more advocacy-based style of leadership may have narrowed the advice he received and limited the options he considered when deciding to invade Ukraine.
"A position of power increases individuals' self-confidence, hubris, their motivation to dominate others and their sense of superiority, while reducing their ability to empathise with others.
"The longer the leader is in power, the more these effects influence policy choices. Putin's decision to invade Ukraine may have come from a growing confidence in past successes, or at least in decisions that went well enough to keep him in power.
"As a result, he may have experienced over-confidence in his ability to swiftly control Ukraine, a lack of empathy to anticipate others' reactions, and a strong need to exert power over others."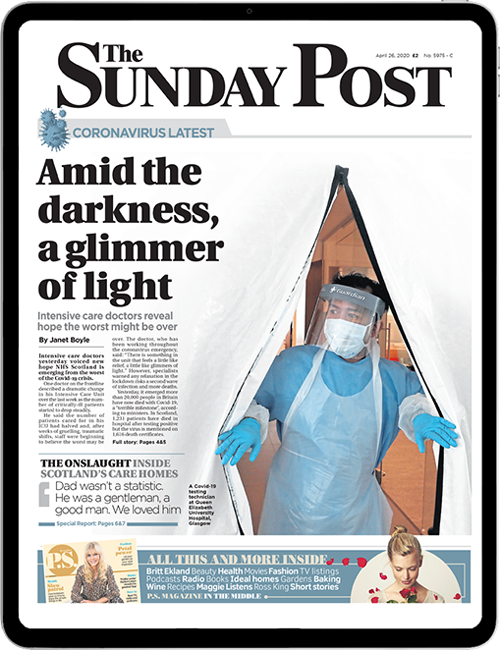 Enjoy the convenience of having The Sunday Post delivered as a digital ePaper straight to your smartphone, tablet or computer.
Subscribe for only £5.49 a month and enjoy all the benefits of the printed paper as a digital replica.
Subscribe