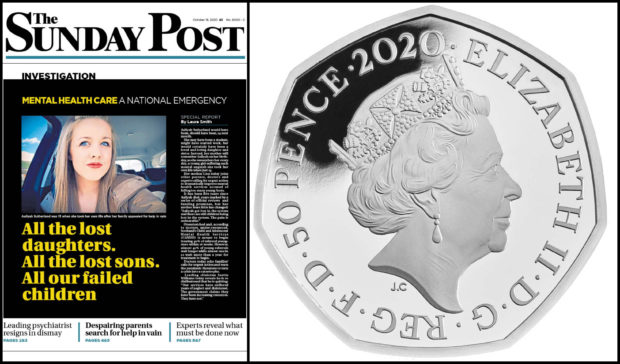 Funding for Scotland's children and young people mental health services is a "drop in the ocean" of what is needed and fails to match an escalating need for specialist support, experts warned yesterday.
Dr Elaine Lockhart, chair of the child and adolescent faculty at the Royal College of Psychiatrists in Scotland, says investment is not enough to meet a growing demand on child and adolesence mental health services (CAMHS).
She said: "We're aware of the need for improved mental health services for children and young people, but this is not being matched by funding across Scotland.
"We need to be asking health boards how much they spend on CAMHS which is woefully underfunded, especially when compared with physical healthcare services.
"There is always the risk that any new money coming to children's services is taken out of local mental health budgets, which is less than 10% of the overall NHS spend."
INVESTIGATION: Mental health care for young Scots in crisis say families and leading experts
Dr Lockhart's comments came after an investigation by The Post exposed the devastating consequences of failing to offer swift, specialist support to vulnerable young people. Leading clinicians told us CAMHS is over-stretched and losing skilled staff. Less than 1% of the entire NHS workforce is dedicated to CAMHS, with staff struggling to cope with ever-increasing caseloads.
The Royal College of Psychiatrists recently launched its Choose Psychiatry campaign in Scotland, to encourage more trainee doctors to study psychiatry as a speciality.
Dr Lockhart added: "There is huge variation in the CAMHS workforce levels across the country which does not reflect the population need. Caseloads of individual clinicians are even more variable, and we are losing good colleagues who are overwhelmed with demand."
Julie O'Donnell, operations director of the charity Love Learning and speaking for the Scottish Children's Services Coalition, echoed concern saying urgent ction is needed.
She said: "Currently around 50p in every £100 of NHS spending goes to child and adolescent mental health services, a drop in the ocean of what's needed. Yet we know that one in ten children has a diagnosable mental health problem and that is increasing.
"With increased numbers of those experiencing mental health problems, as well as those whose existent conditions are being worsened due to the pandemic, coupled with further cuts in services, this points to a perfect storm in mental health care for young people."
"Mental health services must be given funding and resources equal to that of physical health provision. The pandemic means this is even more urgent."
In 2018/19, the Scottish Government allocated £67.2 million to the children and adolescence mental health services (CAMHS), a 4% increase on the previous year. The sum represented 0.56% of its overall NHS budget and 6.61% of the mental health budget and was with distributed across 14 health boards.
Lisa Bond, whose daughter Aaliyah took her own life in 2015 aged 13, was among the grieving parents who shared their story in The Post.
She said: "There needs to be a huge focus on mental health, especially at a young age. We need to make sure young people get the support so their families don't go through this."
The Scottish Government said NHS spend on CAMHS in Scotland has increased year-on-year since 2011 and by 182.7% since 2006, adding: "Even in the face of the obvious operational difficulties caused by Covid, we have worked hard to ensure that CAMHS services are now operating at pre-COVID levels and continue to improve."
---
The minister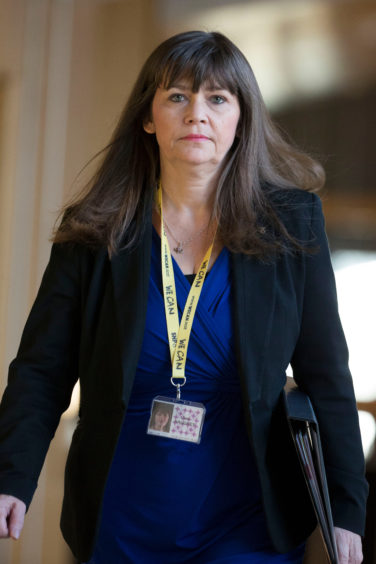 Clare Haughey, Scotland's Mental Health Minister, responded to The Sunday Post investigation by insisting the Scottish Government had increased support.
"The Sunday Post article set out some of the challenges facing mental health services. I would like to offer my sincere condolences to the families featured who have lost loved ones and thank them for sharing their experiences. I always pay very close attention to the views of families, experts, stakeholders and staff, and can reassure them we are taking meaningful action to deliver a renewed set of mental health services that are stronger and better than before the start of the pandemic.
"We have laid out how we will achieve this in our Transition and Recovery Plan, which we published on October 8. This outlines the Scottish Government's response to the mental health effects of the Covid-19 pandemic, and is comprehensive, containing over 100 actions.
"We have worked on the plan collaboratively, including with many of the organisations quoted in the Sunday Post, and the priorities reflect what we have heard. The Royal College of Psychiatrists has welcomed our Transition and Recovery Plan, saying it contains a "positive vision for addressing the needs of those with mental ill health".
"We have invested heavily in CAMHS staffing in recent years, including £4m provided from last year to recruit an additional 80 mental health professionals to work with children and young people. CAMHS staffing is up by 78% under this Government."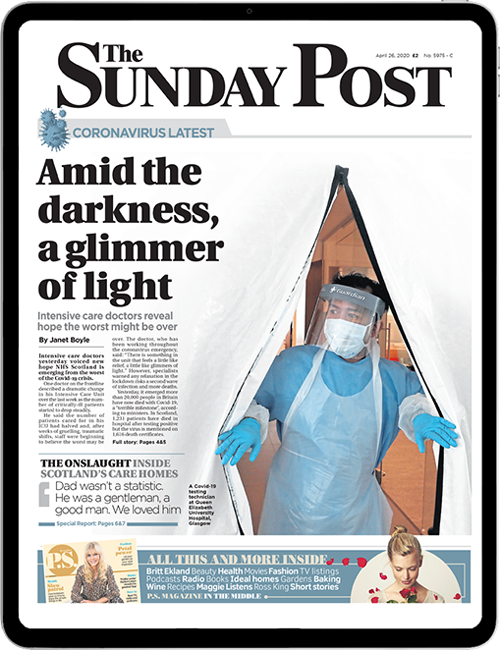 Enjoy the convenience of having The Sunday Post delivered as a digital ePaper straight to your smartphone, tablet or computer.
Subscribe for only £5.49 a month and enjoy all the benefits of the printed paper as a digital replica.
Subscribe