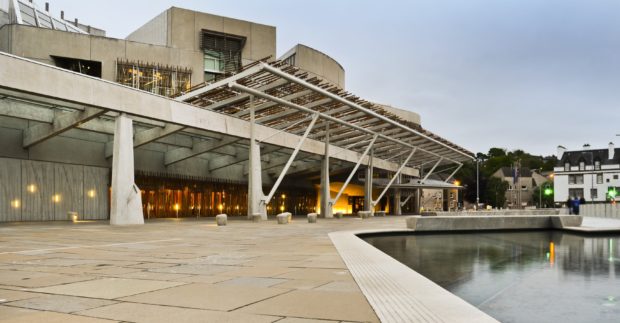 An event led by prostitution survivors will take place next month at the Scottish Parliament, in an effort to urge the Government to criminalise paying for sex.
On December 5, Scottish Government Minister, Ash Denham MSP will meet with women who have survived prostitution at Holyrood at an event marking the 20th anniversary of Sweden's influential 'Sex Purchase Act.'
This Swedish criminalised paying for sex, but decriminalised selling sex, in order to tackle demand for the sex trade and support victims to access support.
MSPs, survivors and campaigners at the event – Twenty Years On: What Scotland can learn from Sweden's ground-breaking law to tackle demand for prostitution and sex trafficking? –  will urge the Scottish Government to follow Sweden's lead by criminalising paying for sex, decriminalising selling sex and providing support and exiting services for victims of sexual exploitation.
The Scottish Government currently recognises prostitution as a form of violence against women in 'Equally Safe' – the Government's national strategy for ending violence against women and girls.
Paying for sex is still legal in Scotland, however, while victims of sexual exploitation can face arrest for soliciting in a public place.
Ruth Maquire MSP, Co-convenor of the Cross-Party Group on Commercial Sexual Exploitation, said: "It's a privilege to sponsor this important event in our Scottish Parliament and I am delighted that Minister Ash Denham will be joining us to hear directly from survivors.
"As long as our bodies are objectified, commodified and reduced to something to be bought and sold, used and traded, we won't have equality. And, we will be failing in our promise to eliminate violence against women and girls if we don't also address head on the single root cause of this particular form of violence – which is male demand.
"We can do this by criminalising the purchase of sexual access to womens bodies – whilst decriminalising prostituted women and providing properly resourced specialist services to help women leave."
Diane Martin CBE, a survivor of prostitution and sex trafficking, said: "As a Scottish survivor of prostitution and sex trafficking, I am proud of my Government's recognition of prostitution as exploitation and violence against women and girls; but now is the time to apply that understanding in a legislative and operational way.
"We must address the realities and lived experiences of those on the receiving end of this entitled and harmful sexual exploitation.
"By decriminalising those exploited through systems of prostitution and providing exiting solutions for them – while robustly tackling gender inequality and the demand created by sex buyers, pimps and highly organised gangs through the criminal justice system – we would send an uncompromising message that in Scotland, women and girls are not for sale."