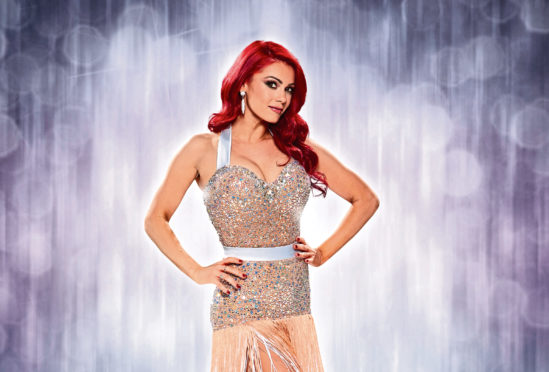 Strictly Come Dancing is becoming a year-round phenomenon.
The original show dominates our TV screens from September until just before Christmas, with Zoe Ball's It Takes Two spin-off making it a seven-days-a-week operation.
And we've barely digested our turkey before the Strictly Come Dancing Live! tour gives us the chance to see our favourite dancers and celebs in person at arenas across the land.
Now, to fill that sequin-less void when we find ourselves pining for a Pasodoble or longing for a Lindy Hop, Strictly has resurrected the Strictly Come Dancing – The Professionals tour which will be coming to a town near you from May.
They've only done it once before, back in 2010, when it featured gone-but-not-forgotten pros such as Vincent and Flavia, Ola Jordan and Kristina Rihanoff.
Dianne Buswell reached the most recent final with Joe Sugg, with whom she went on to win the Live! tour Glitterball trophy, and she says: "It's fantastic for we pros.
"Obviously the main part is when it's on TV but then there are so many things afterwards.
"It's just such a big show, it's really sad for it to end at Christmas time and you think: 'Oh, it's not going to be back on until September.'
"So all these added extra things are just so nice for all the fans of Strictly Come Dancing to be able to get a glimpse of things year round, and for we pros, it's amazing because we still get to do what we love even when it's not on the TV.
"When the TV show finishes, people say to me: 'What am I gonna do?'" laughs Aussie Dianne.
"Tell me about it! You rehearse all day every day for 12 to 13 hours and then all of a sudden you're like: 'Oh, I've got a day free, I've got a night free, what am I going to do?' It's quite bizarre.
"So I'm really looking forward to this tour because we love doing the pro numbers every week. They're our bread and butter, it's where we get to show off what we've worked our whole lives doing.
"And this is a whole show full of pro numbers and solos – we get to show off our personalities a lot more because on the TV show, it's about us teaching the celebrities.
"On this tour we'll get a bit more of a voice, we get to talk and show off why we became professionals – and how – it's going to be really cool.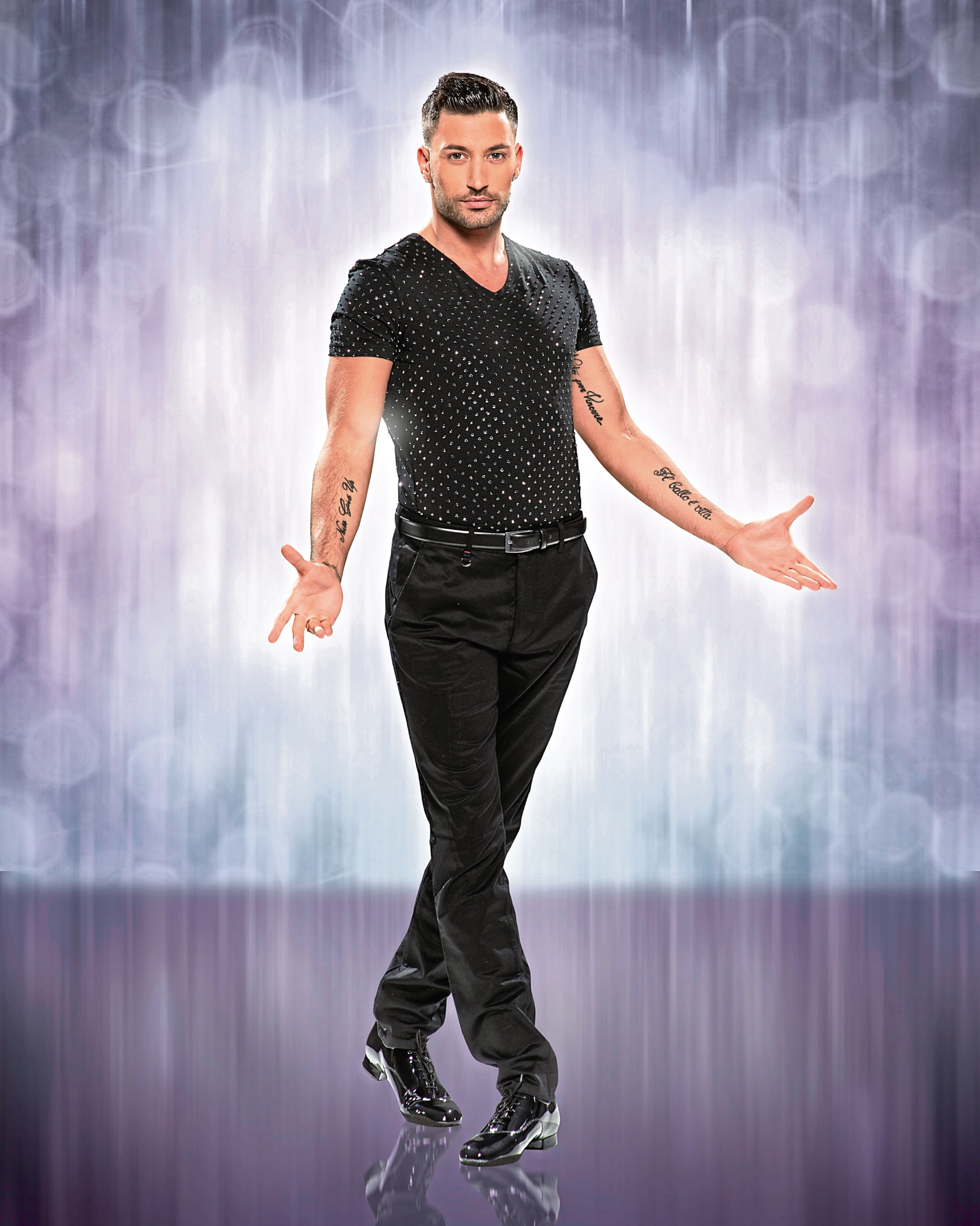 "It's amazing how we get to teach an absolute beginner, we get to bring them into our world of dance – that's the most rewarding thing out of everything.
"But when we get to dance with the other professionals, we all feel it, we all go: 'Oh, gosh, this feels really good' and it gives us this little buzz inside.
"We'll get to showcase our individual specialities and favourite dances. I believe we'll all have a really special moment in the show so there'll be solos that represent us as dancers.
"We're all so different. Even though we're in the same show, we've all been put into Strictly for a certain reason – some of us are really good salsa dancers, some are great at the Lindy Hop, some are more contemporary.
"So there's a little bit of something in there for everyone and it will really show us as the individual and why we were chosen to be a professional because, to be honest, everyone wants to be a professional on Strictly so there has to be something special about you, why we got the job.
"I'm not sure what my part will be yet but I guess I'm a bit of a fiery redhead so something a bit fiery, passionate, edgy would be my thing but something quite fun as well.
"I'm quite a fun character so I probably won't be doing anything too serious – I'm too much of a crazy character!"
Giovanni Pernice, who also made the final with his partner Faye Tozer, adds: "We've all got our own characters. Dianne's the fiery, funny one with the red hair, Janette's the mad one.
"I'm the Latin one – the Italian stallion! – but, absolutely, yes, I'm also the tan addict and the very competitive one.
"Strictly is pretty much all year round now and we're really looking forward to the pro tour because it's the first time any of us will have danced with all the pros on tour.
"It's totally different to the TV show and the live tour after that as there are no celebs, there's no competition, it's just us doing what we do best – no pressure or thinking your celebrity has to be good.
"It's just us and full-on dancing. People think it must be really tiring to do a big tour but it's not really because I love to dance, especially with five to 10 thousand people watching you every single night!"
While Kevin Clifton and Stacey Dooley won the 18th series of Strictly, Dianne – who along with Giovanni has just been confirmed as participating in this year's Strictly – can be happy with making the final in only her second year on the show.
She says: "No, I know. It was a simply amazing experience when they announced we were in the final – I honestly couldn't believe it.
"That all went through my head: 'Second year and I've made the final.' Incredible."
The show introduced street and commercial styles this year and I got the impression that not only did the pros really enjoy the extra freedom, the judges were totally into it, too.
"Yes! It's really different," says Dianne. "I love the fact we still have every single ballroom dance and you'd never want to take away from that but it's just adding another little element to Strictly, which I think is fantastic.
"You know, for a younger generation, they can maybe relate more to a bit more hip-hop and things like that.
"I really enjoyed doing it. It was something new for me and a lot of the pros.
"Doing hip-hop and stuff was a challenge to them as well as the celebs so it was really cool to challenge everybody with a new experience."
Giovanni adds: "It was a really strong final, all of them were really phenomenal.
"Stacey was great, as were Faye, Joe and Ashley.
"Unfortunately we didn't win but I think we made things hard in the final."
This is the third time in his four series that the Sicilian has been a runner-up, and he's becoming the new Kevin who was previously the perennial bridesmaid.
"Yes! I think it's really frustrating when you don't win but at the end of the day, we were delighted to be in the final, and you do everything you can for your celebrity."
And even if neither he nor Dianne won this time round, both came away with fairly decent consolation prizes – Dianne's now going out with Joe and Giovanni's with Ashley Roberts.
"Yeah, that's right, it wasn't all bad!" they laugh.
---
Strictly Come Dancing – The Professionals tour comes to Edinburgh Playhouse on May 10 and 11 and Aberdeen ECC on May 12 as part of the UK tour.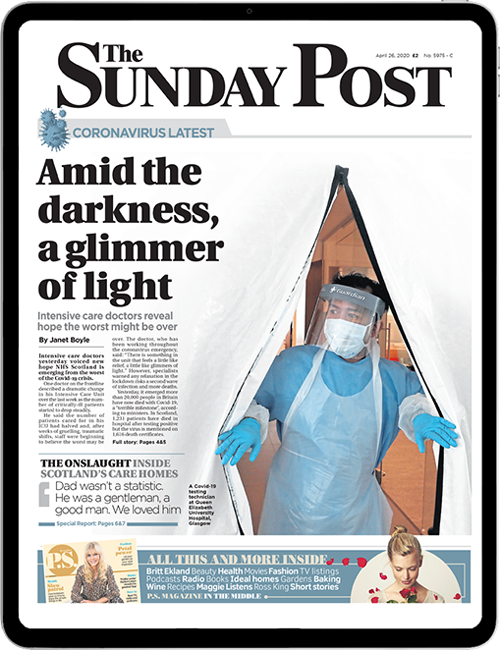 Enjoy the convenience of having The Sunday Post delivered as a digital ePaper straight to your smartphone, tablet or computer.
Subscribe for only £5.49 a month and enjoy all the benefits of the printed paper as a digital replica.
Subscribe