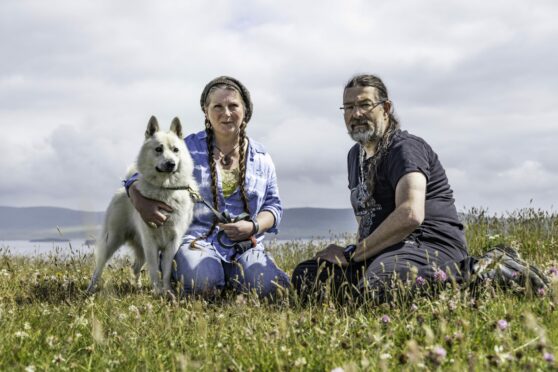 The pandemic is encouraging more people to move to the country and follow their dream of the good life, according to property experts.
The average price of homes away from towns and cities rose last year, according to a report by property site ESPC.
And analysis of Savills estate agent sales data demonstrated a 98% increase in buyers registering with the agency to purchase rural property in Scotland.
According to Kevin Maley, a senior director at Strutt & Parker, the demand is underpinned by a shift in how people see their future after Covid changed how we live.
He said: "It's fair to say that rural Scotland has even more appeal now than it did before lockdown. The appeal of factors such as a garden, proximity to open space, woods within walking distance and fewer people per square mile has grown immeasurably," he said.
"Changes in the way we work will have a fundamental impact on where we choose to live and, in terms of moving out of the city, Covid-19 has extended the search criteria.
"The strength of appeal of rural and remote Scottish estates is abundantly clear in our conversations with potential buyers. They are attracted by the privacy and seclusion, significant outdoor space, breathtaking landscapes and less dense populations. The relative value for money is a key factor as well.
"While there has always been a demand for remote Scottish properties – from isolated cottages to traditional estates – the Covid-19 pandemic has heightened for some that yearning for the wild and romantic seclusion associated with Scotland's rural landscape."
Sue Belton, a leadership and career coach says the psychology behind the change in priorities is because the pandemic gave people time to face who they truly were and what they actually wanted, rather than what they had always believed they should want.
"The pandemic forced us into self-actualisation – essentially what happens when people have a mid-life crisis – where what we have been conditioned to believe we should want and what we actually want don't align any more," she said.
"Society and culture place these structures on us and make us feel we should want a mortgage, lots of money, a good job, to live in the city, and we go along with it because we often don't really have the time to think otherwise.
"But the pandemic and being in lockdown suddenly gave us a whole load of extra free time we didn't have before and I had a lot of clients who were now able to, for example, read their kids a bedtime story, be home for dinner, and actually sit back and say 'hang on, this is what I actually want'."
She added: "People were also faced with a situation where lives were being lost all around and so many looked at it like, 'well, I could die tomorrow, I could catch this disease, so maybe we should do what we've always wanted to do before it's too late'."
I'd never heard of Shetland. Now it's home and we wouldn't go back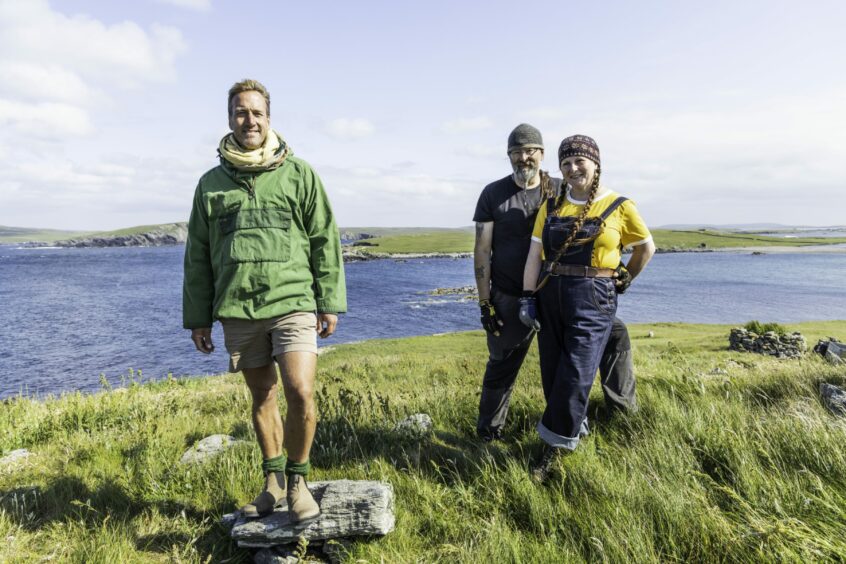 Struggling to cope with a two-hour commute to the school where she was headmistress, Helen Hart dreamed of leaving it all behind.
Three years later, after relocating to a Scottish island, she has managed just that.
Hart, 55, and partner Jason Tilbury, 57, are now proud owners of South Brough Croft on Yell, one of Shetland's North Isles, where they look after 40 sheep, 15 chickens, and have a thriving business selling cruelty-free Shetland rugs and have 26 acres to tend.
It is all a very far cry from the hustle and bustle of life in Maidstone, Kent, where Hart ran a school and Tilbury was an ambulance driver.
She said: "Sometimes when I wake up and hear the sea crashing against the shore and look out at the most incredible scenery in the world, I look back and wonder how we spent so many years stressed, ready for burnout and simply working to live.
"I'd never even heard of Shetland, but decided to visit. The moment I came here, I just felt this overwhelming peace and sense of belonging. The air was fresh and I felt I could breathe for the first time in years. I just knew this was where we needed to be.
"I wanted to hug the ground. I realised I needed to stop and just live my life instead of feeling like I was a hamster on a wheel.
"It's true that for the last three years I haven't even had a proper kitchen sink and we had to wash dishes and our vegetables in the same shower we washed ourselves. That has been a small price to pay for the contentment and sense of happiness and achievement looking at what we have built on Yell."
Hart is an English teacher on both Yell and Unst, while running a successful business making rugs, woollen caps and jumpers. Meanwhile, Tilbury is a coastguard and shepherd, tending their flock on South Brough.
He said: "We certainly don't have the same kind of stress we were used to in Kent, but life is certainly just as busy. Renovating the croft is quite a challenge when you have to rely on your own ingenuity as there is no B&Q to pop down to.
"It has been a huge job and it takes a lot of time. We've only just got a kitchen and spent years cooking everything on an old camping stove.
"Every single day the weather seems determined to kill you, so you must always be careful. This is one of the windiest places imaginable, so bad, in fact, that in one of the last storms it blew boulders up from the shoreline that battered down the fencing we had built just days before.
"It can rain for days, and, of course, there are no trees here so you look out on a pretty barren windswept landscape, which can feel quite inhospitable, although it is stunningly beautiful at the same time."
The couple say the only thing they miss from their old lifestyle are trees and they have embraced becoming almost self-sufficient, enjoying traditional Shetland ways from the clothes they wear and often make themselves, to the food they eat and even the peat they cut from the land to heat their croft.
Hart said: "We would never want to go back to any part of our old lives. We really do work to live and the rest of the time, although it is always very busy, is so enjoyable.
"Our sheep and chickens all have names, and it is my pride and joy to be such a part of our island community where I can actually watch the children I teach grow up and live their lives. It's just so different from everything we were used to.
"There is such a wonderful spirit of friendship within the community. Of course we'd never sheared a sheep before and that is a lot harder then you can imagine. I'm always terrified of cutting them or hurting them.
"I learned how to make felted woollen rugs from their fleece so that is something we can sell. It's done without having to kill the sheep, which of course we certainly don't want to do.
"I've also learned how to spin wool and make Fair Isle jumpers and traditional caps. I use dyes made from rhubarb and leaves from the garden and each rug I make takes two weeks, so we're never going to get rich. I also sell the eggs from our chickens to help with our income.
"Like every crofting family, we need other jobs to help make ends meet."
While Hart teaches and has her crafts, Tilbury works on a salmon farm as well as being a coastguard. He said: "Just to visit the optician, it takes a whole day to travel by ferry to Lerwick and back. It's a completely different way of life with lots of challenges. But we love it.
"I used to be on call all the time in my old life. I was on the ambulance, served on the lifeboat and was part of the search and rescue team. I was always on call.
"Although I'm still as busy, our lives revolve around such different things.
"When I initially came here, to be honest I wasn't so sure I liked it. But now I love the place."
Hart added: "Coming here saved my life, and gave us a wonderful new life together. I doubt we could ever go back to our old lives now. Shetland is our home. It's where we belong."
The couple's relocation will feature on Ben Fogle's New Lives In The Wild on Channel 5 next month.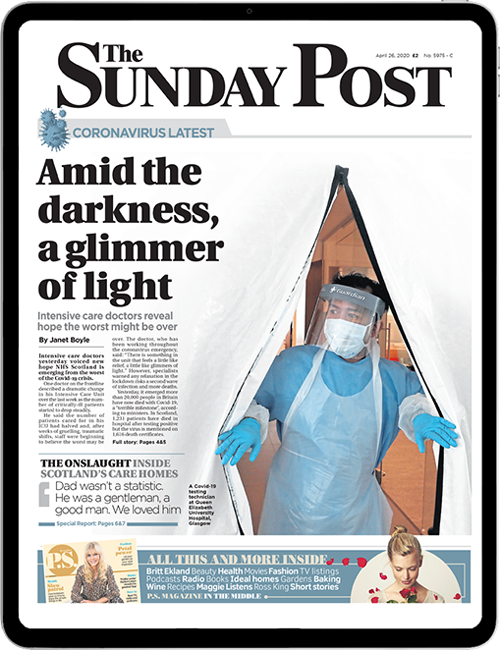 Enjoy the convenience of having The Sunday Post delivered as a digital ePaper straight to your smartphone, tablet or computer.
Subscribe for only £5.49 a month and enjoy all the benefits of the printed paper as a digital replica.
Subscribe