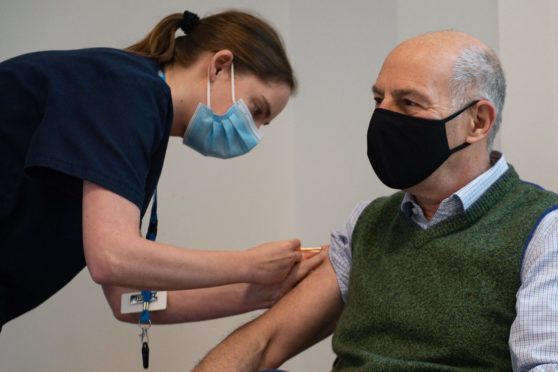 The school week should be extended by eight hours in a £130 million rescue plan to make up for lessons lost during the lockdown, according to a leading education expert.
Lindsay Paterson, professor of education policy at Edinburgh University, has proposed pupils stay two hours later into the afternoon four days a week to make up for lost schooling.
The Scottish Government has said the youngest primary and senior secondary pupils should return to classes from February 22, but has set no date for children in other year groups. For them schools could be closed for more than eight weeks this year – and potentially until the Easter break – on top of 11 weeks last year.
According to research, pupils are spending two to three hours on school work each day, half a normal school day. Professor Paterson, a member of the Commission on School Reform, suggested eight hours of catch-up time every week for two years, which could cost up to £130m to pay teachers and keep schools open.
He said the Scottish Government had already allocated £100m to help schools recover from the Covid-19 crisis, and that some of the money could come from that fund.
He said: "Children in Scotland will have lost around four months of schooling since last March. That's about a third of a normal school year.
"Although thousands of teachers have been providing good-quality online lessons and tens of thousands of parents have done their best to encourage their children to learn, the closures have led to a massive loss of learning. Many children will actually have gone backwards because when school is so severely interrupted they have forgotten many things they had previously learnt."
Professor Paterson added that ­inequality will have widened during the school closures. "Children living in poverty are much more dependent on the schools for access to good-quality education than children in more affluent circumstances," he said. "The sheer scale of this loss has not been adequately recognised in Scotland, in contrast to England where urgent action has been in place since this autumn.
"Further increases in government spending on catch-up in England were announced last week, along with the appointment of Sir Kevan Collins as catch-up tsar. The Scottish Government has still not accepted the urgency of this.
"Catch-up depends on a ­partnership between parents and teachers. But for that to work, there also has to be partnership with teacher trade unions, local authorities and the Scottish Government through the government's Covid-19 Education Recovery Group. That group has to provide far stronger leadership for parents and teachers than they have been giving so far."
Last week the Institute of Fiscal studies warned today's children face losing £350 billion in missed earnings as a result of the disruption of their education, and suggested policymakers consider radical options including repeating a year's schooling and large-scale tuition during the summer holidays.
Margaret Clayton: Once, getting a jag would not be on my big list of fun things to do. That was then
Seamus Searson, general secretary of the Scottish Secondary Teachers' Association, described it as a "nice notion, but unrealistic". He said: "Teachers already work long hours preparing, correcting and following-up the pupils. This burden is also increased by the excessive bureaucracy that has been added to the job of a teacher over a number of years.
"Secondly, and more importantly, pupils would not be able to cope with eight additional hours of study. The school day is already too long for many in terms of maintaining performance. Imagine trying to motivate pupils late in the afternoon after the school day. Most teachers dread the last class in the afternoon. That is why schools usually have short afternoons."
He added: "The focus should be on quality education rather than the stretching the day. Constructive suggestions such as reducing class sizes, increasing the number of teachers and other education workers would only make a difference. Individual support for those who have missed out the most would help plus having that latest ICT equipment."
Jim Thewliss, general secretary of School Leaders Scotland, said: "I think it would be very demanding on young people to increase the school day from five-and-a-half hours a day to seven-and-a-half hours. Also, teachers are already hard-pressed in making sure distance learning is running well and young people are getting the greatest opportunity to learn in unforeseen circumstances that they possibly can. It would put an intolerable burden on the workforce."
The Scottish Government said: "This proposal is very radical and would be difficult for very many families to accommodate. We do recognise, however, the need to look at bold ideas and, while local authorities determine the length of the school day, there is an interesting debate to be had around how best to help tackle the impacts of Covid."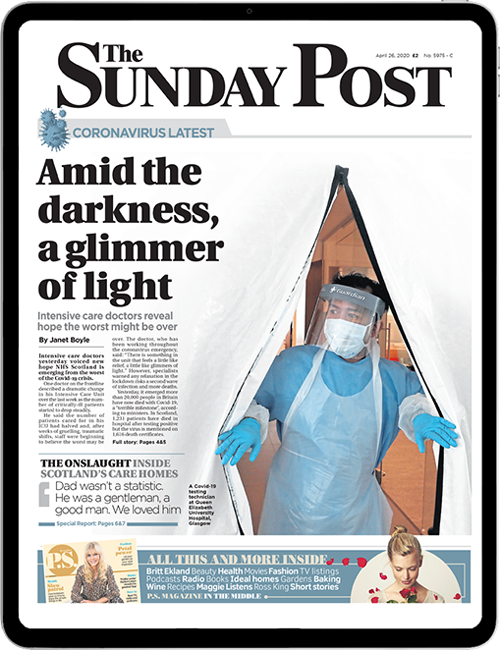 Enjoy the convenience of having The Sunday Post delivered as a digital ePaper straight to your smartphone, tablet or computer.
Subscribe for only £5.49 a month and enjoy all the benefits of the printed paper as a digital replica.
Subscribe