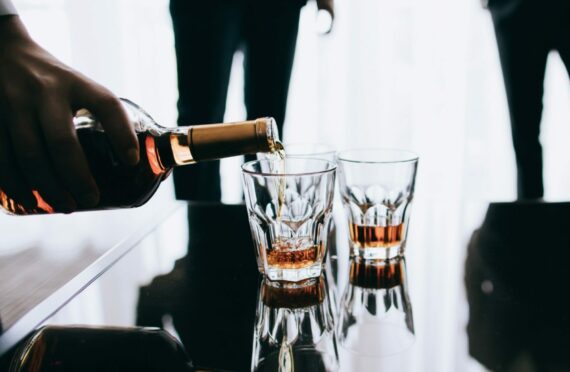 Soaring numbers of Scots needed help for alcohol abuse during the pandemic and the spike in problem drinking has remained since restrictions were eased, we can reveal today.
A leading support group fears the number of people seeking help for alcohol abuse has almost doubled between 2019 and this year based on the number contacting it for help.
Scottish Families Affected by Alcohol & Drugs were approached by 971 people this year compared to 517 in the previous 12 months – an 88% leap.
The group's Dr Justina Murray said the figures – which showed 973 people sought help during the peak of the pandemic in 2020 and 2021 – were the tip of the iceberg with the upward trend showing no sign of stopping.
The warning was echoed by the Royal College of Psychiatrists which said alcohol dependence in Scotland was a growing public health crisis.
Murray said: "Alcohol has been the top single substance of concern for people contacting us every year going back to the start of our data gathering in 2014.
"It is mentioned more often than any other drug. More people contact us with concerns about a loved one's alcohol use than concerns about cocaine, crack cocaine, heroin, cannabis."
Deaths from alcohol-related causes hit highest level since 2008
Concerns about alcohol increased by 88% during the first year of the pandemic but remained at the same level in 2021-22.
This suggests that the pandemic drinking levels and harms have been sustained and not reduced."
Earlier this month, National Records of Scotland (NRS) figures revealed 1,245 people lost their lives to alcohol last year, the highest total since 2008, after successive year-on-year increases.
Murray said: "We think the alcohol issue in Scotland is actually under-represented as families will often only contact us when their loved one starts using drugs alongside alcohol.
"The family will be aware of the drinking but become concerned when they discover there is also cocaine use for example.
"Where it is just alcohol, many families are not flagging this as an issue as it is so accepted in Scotland, even though the family will be significantly harmed where there is problematic use."
Dr Rebecca Lawrence, chair of the Royal College of Psychiatrists in Scotland Addictions Faculty, said: "People with alcohol dependence often have complex psychological, medical and social needs that require specialist treatment and care.
"We desperately need more hospital and community addiction services so they can get the right support in the right place, and, vitally, at the right time.
"We must address Scotland's cultural relationship with alcohol which will continue to cause increasing suffering to people and their families unless the government sees alcohol dependence as the public health crisis that it is."
Elinor Jayne, director of Scottish Health Action on Alcohol Problems (SHAAP) said problematic alcohol use could trigger a wide range of physical and mental problems.
These include seven types of cancer as well as other physical conditions such as alcohol-related liver disease and contribute to anxiety and depression as well as other mental health problems.
She said: "The amount of alcohol sold in Scotland is equivalent to 18.1 units per adult per week and given there are many people in Scotland who don't consume alcohol, the average across drinkers is even higher and considerably above the low-risk guidelines."
In Scotland, the Scottish Government implemented a minimum price of 50 pence per unit of alcohol in May 2018.
The move was hailed as a landmark which would save lives, reduce hospital admissions and have positive impacts across the health system in Scotland.
Jayne said: "In addition to increasing the level of the minimum unit price of alcohol – price being one of the World Health Organisation's best ways to reduce alcohol harms – we need to see restrictions on marketing and advertising, a ban on alcohol sponsorship of sports and other measures to reduce the prevalence of alcohol in our everyday lives.
"We also need to see the same urgency in response to alcohol deaths as we do drug deaths and we urge the Scottish Government to invest in alcohol services, treatment and support so that everyone who is dealing with an alcohol problem can find the right support for them."
Public Health Minister Maree Todd said: "Later this year we will consult on a range of potential alcohol marketing restrictions, though we may not be able to go as far as we would like given that some powers remain reserved to the UK Government. Since the introduction of Minimum Unit Pricing (MUP), alcohol sales have reduced to their lowest on record. A thorough review of the impact of MUP and the minimum price is underway, but we are determined to do even more tackle the scale of alcohol-specific deaths."
'He's drinking 30 cans a day. It can't go on like this. Every day is a battle.'
She should be happily enjoying her retirement years.
But Annie is constantly on edge, looking after her middle-aged son who battles alcoholism and nearly died due to his out of control drinking.
She faces the reality every day that he could be just another of Scotland's latest alcohol death statistics.
Annie – not her real name – lives in a small village in the central belt.
The 72-year-old said: "It is really awful and I would not wish this on anyone. No matter what age he is, he will always be my wee boy. I just wish he could stop drinking. He sits alone in his room and drinks and suffers from anxiety.
"At his worst, he is drinking about 30 cans of cider a day. It can't go on like that. He used to be really fit but is ruining his health and his mental wellbeing.
"I know the alcohol deaths in Scotland have gone up again and I think my boy could easily be one of those figures. Every day is a battle."
She added: "Drink is a massive issue especially in the wee place I stay.
"It is everywhere – in shops, pubs, cinemas, you name it.
"It is just seen as totally acceptable. Scotland's drinking problem is definitely being overlooked.
"The attention is always focused on drugs and what to do about that issue.
"But people are dying and living in misery because of drink all over Scotland. It has got worse during the pandemic."
She gave us permission to share one of her recent texts with her family support worker which showed how close her son came to death.
She wrote: "The addiction team have been supportive at times but not always available when needed, a phone call a week not enough, he has been detoxed a few times but not much after care.
"I have just given him £500 for debts, his mental health is very bad, saying that his life is ended, I'm totally distraught.
"I just wish that I didn't feel sorry for him, but he's really sick."
---
Opinion: Scotland must disrupt alcohol dependency
By Ian Hamilton
The tradition is that problems with alcohol are viewed as a male problem but we are seeing women catching up very rapidly in terms of how much they are drinking.
The group that are really concerning are those that were drinking at hazardous levels prior to the pandemic. It appears they have increased their drinking even further. We reckon that's about a quarter of all drinkers.
One thing that was striking during the pandemic was that the government put off licences into the same category as pharmacies and made them an essential service to ensure continued supply.
The problem Scotland has with drug deaths is important but should not overshadow the problem the country has with deaths and hospitalisations from alcohol.
There are issues in terms of advanced liver disease and domestic violence. The problem is that alcohol is part of the culture.
The culture is so embedded with alcohol that the solution will require more than policy.
You are looking for a complete disrupter – to decouple the relationship we have from birth to death with alcohol.
Associate professor Ian Hamilton is senior lecturer in addiction and mental health at York University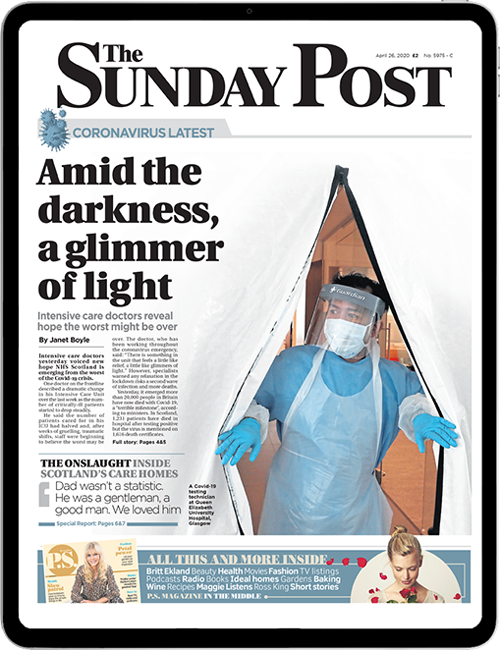 Enjoy the convenience of having The Sunday Post delivered as a digital ePaper straight to your smartphone, tablet or computer.
Subscribe for only £5.49 a month and enjoy all the benefits of the printed paper as a digital replica.
Subscribe