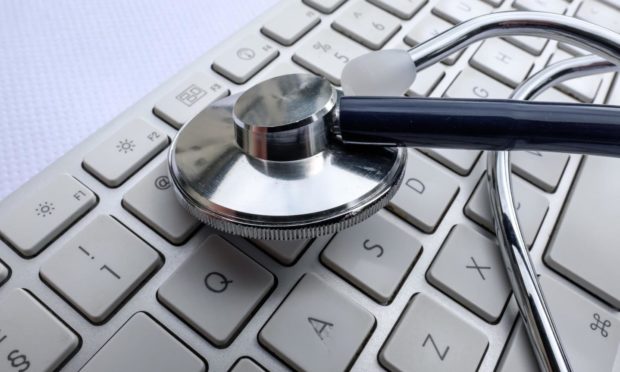 Scots relying on the NHS for hip and knee replacements are waiting longer while more patients who can afford to are going private, according to official figures.
The statistics, which will increase concern about two-tier health care, reveal the number of people paying for a hip replacement in Scotland more than doubled during the pandemic. At the same time NHS hip and knee ops more than halved from 2019 to 2020.
Data from the Private Healthcare Information Network (PHIN) shows a 163% increase in the number of Scots getting a private knee or hip replacement.
Figures for July to September 2019 show 150 people paid for a hip replacement and 70 for a knee replacement, compared to 400 and 180 for the same period in 2021.
Meanwhile, figures show one in 20 Scots waiting for an NHS inpatient or day case procedure have been doing so for more than two years but Covid only accelerated an existing problem with a new study showing waiting times for patients from poorer postcodes needing hip and knee surgery increased between 2010 and 2019.
Researchers at Newcastle University's Population Health Sciences Institute said an increase in waiting times for the poorest patients could be linked to UK Government austerity measures. Prior to austerity, they said, improvements had been made as a result of the Scottish NHS waiting time initiative, launched in 2002, which saw the then-Scottish Executive set up the Golden Jubilee National Hospital to cut waiting times.
However, the researchers said any gains the initiative made were reversed between 2010 and 2019, during the UK Government's austerity programme.
Senior research associate Graham Kirkwood said: "The drive to reduce waiting times in Scotland from July 2002 had the effect of reducing inequalities between the most and least socioeconomically deprived patients."
He said this was true for hip and knee replacements and keyhole surgery to joints.
"Prior to this, for all three treatments, patients in the most deprived areas had longer waits than those in the least deprived areas. The introduction of austerity measures in 2010, with a real-term freeze on health spending, appears to have reversed the gains with waiting times increasing for all patients and the pre-2002 pattern of inequality returning."
Professor Allyson Pollock, co-author of the study, said: "What we're seeing now, post-austerity, is a return to the inequalities, which is really worrying. It's even more concerning because Covid means there are fewer operations being done at the moment. The treatment rates have fallen dramatically and more and more of the wealthy people are turning to the private sector.
"Those who can afford to will be able to get their treatments and those in the lower socio-economic groups will wait longer."
Dr Graeme Eunson, chair of the British Medial Association's Scottish consultants' committee, recently warned the health service was heading towards a twin-track system where people who can afford to pay will get better care.
He said: "It does feel like we're moving into a two-tier system where if you can afford to pay you're probably going to get a better service: be that paying for social care because the council-run services aren't there or because you need an elective procedure and end up paying for it because otherwise you'll be waiting four years."
PHIN figures also show a 67% increase in the number of Scots going private, with 4,700 self-funding treatments recorded during July to September 2021, up from 2,800 for the same period in 2019.
Private treatment providers are expanding their services in Scotland. Nuffield, which has a hospital in Glasgow, has acquired a site in Edinburgh and Circle, which has five hospitals in Scotland, is also branching out.
The Scottish Government said: "We are working closely with NHS Boards to get those waiting for treatment the care they need as quickly as possible.
"Our NHS Scotland Recovery Plan, backed by more than £1 billion of funding, will support an increase in-inpatient, day-case and outpatient activity to address backlogs. Regarding use of the private sector, PHIN figures show Scotland has lower rates of self-pay admissions per head of population than England."
The UK Government declined to comment.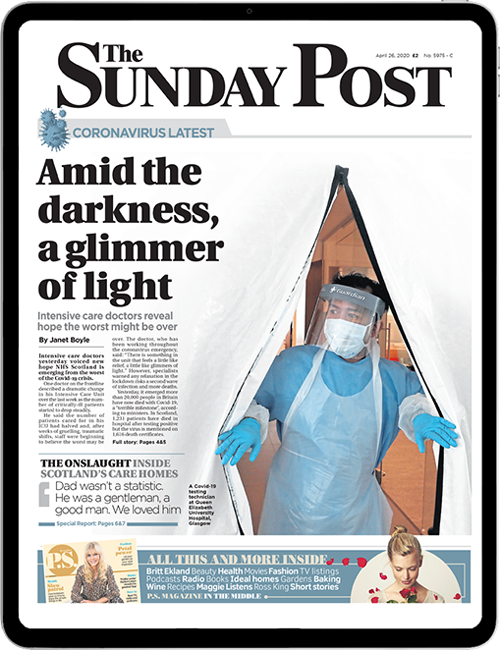 Enjoy the convenience of having The Sunday Post delivered as a digital ePaper straight to your smartphone, tablet or computer.
Subscribe for only £5.49 a month and enjoy all the benefits of the printed paper as a digital replica.
Subscribe