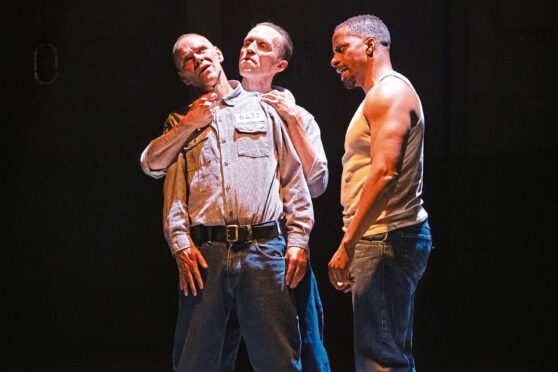 Inspiration can come from the unlikeliest of places. For Joe Absolom, it was in a church hall in Cornwall one Tuesday afternoon.
The actor, who played Al Large in Doc Martin across 18 years, was filming the final series of the much-loved drama when he was invited to a work-in-progress theatre show by one of his castmates.
"Selina Goodall, who played Mrs Tishell, texted everyone to say she was directing a one-woman show of Great Expectations and was going to test it out in the church hall," Absolom explained. "I went along and, as I sat in my seat, I heard these high heels coming along the floor and I turned round and saw Eddie Izzard, who performed an abridged, two-hour version of the story. It was phenomenal.
"As a result, I emailed my agent to say I was interested in doing theatre to see what it was all about, and she called my bluff by sending me The Shawshank Redemption and asked if I wanted to do a 15-week tour." That is how Absolom – who had his big break at 18 when he joined EastEnders – found himself in his first-ever theatre tour, playing the role of Andy Dufresne.
"It's been a really positive experience," he said. "My family is quite young so when they were little I didn't want to go off on tour but when we were finishing Doc Martin, rehearsals for this started the week after, so I thought I'd put my money where my mouth is and give it a go. I have three kids at home and my wife is doing everything."
Based on Stephen King's novella, The Shawshank Redemption is most famous for the iconic film version starring Tim Robbins in the Dufresne role and Morgan Freeman as Red, played here by Ben Onwukwe from London's Burning and Professor T.
Found guilty of killing his wife and her lover, Dufresne strikes up an unlikely friendship with prison fixer Red but, when a warden begins to bully and exploit him, a desperate plan is hatched.
The play marks a new chapter in the career of Absolom, who moved his family to Cornwall after falling in love with it while filming Doc Martin.
"At first, it was challenging going to Cornwall, where shops shut earlier and kitchens close during the day, because we'd been used to London but over time it became challenging going back to London from Cornwall, so eight years ago we decided to move permanently and we like it," he said.
"When the series started, I think we all thought it would only be for one series, but we developed this really good production and it gathered legs, becoming popular all over the world."
Absolom started on EastEnders, playing Matthew Rose, at 18 but says he tried to treat it like a normal job.
"I was already living in London, so didn't have to move, and I kept staying with my mum and dad, so I would take the train to work each morning and at night I'd go to the pub with my mates from school. I was probably naïve and didn't think of how many people were watching but I kept my head down and nice co-stars like Nadia Sawalha looked out for me."
More recently, Absolom received a Bafta nomination for his role as real-life killer Christopher Halliwell in mini-series A Confession.
"I really looked into who the guy is. I wanted the job and was so pleased to get it. When I saw the cast list – Martin Freeman, Imelda Staunton – I didn't want to be the weak link."
Absolom is looking forward to his first visit to Edinburgh this month.
"I'm intrigued to see it," he added. "The guys on tour have said if I think Oxford, Cambridge and Bath are nice, wait until I see Edinburgh."
---
The Shawshank Redemption, Festival Theatre, Edinburgh, April 24-29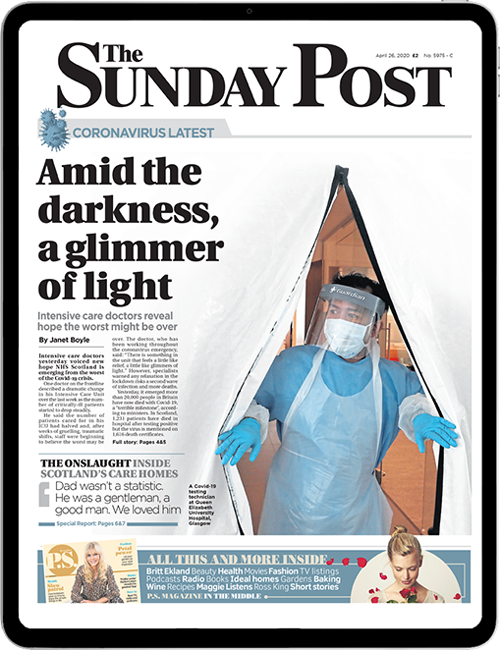 Enjoy the convenience of having The Sunday Post delivered as a digital ePaper straight to your smartphone, tablet or computer.
Subscribe for only £5.49 a month and enjoy all the benefits of the printed paper as a digital replica.
Subscribe