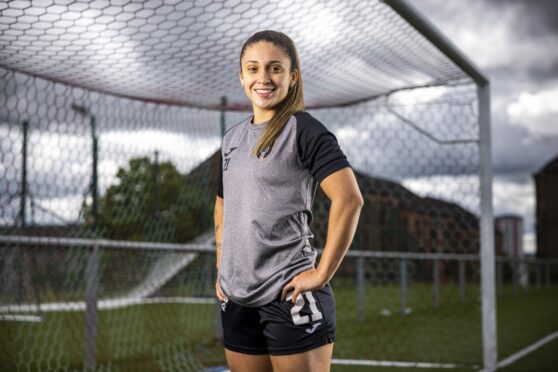 Eighteen months ago, she couldn't point to Scotland on a globe but, since arriving from Costa Rica, Priscila Chinchilla has put herself on the map.
Her skill and attitude has made the winger a huge hit since signing for Glasgow City in December 2020. She was named the inaugural PFA Scotland women's player of the year last month and closed her season with another trophy last night when she was named SWPL 1 player of the year at the Scottish Women's Football Awards ceremony at the Hilton in Glasgow.
It's a double Chinchilla, 20, couldn't have begun to imagine less than two years ago when her agent informed her about City's interest. At the time she was playing for Liga Deportiva Alajuelense in the Costa Rica capital San Jose.
"When my agent said: 'Pri, you have the opportunity to go to Scotland', I asked: 'Where is Scotland?'," the striker recalled. "He told me far away and they speak English. I said I didn't want to go because I didn't want to have to learn the language. But I talked to my mum and she also told me to go and continue my dreams. She said: 'Go and show your talent and how you can play'."
Her mother hadn't been quite so enthusiastic when her daughter announced, aged just 13, that she wanted to leave the family home and move to San Jose to play for a top league club which had been tipped off about her huge potential.
The capital was a six-hour round trip by road, which meant Chinchilla would be staying in a club-owned apartment with other players.
"When I was 13 I told my mum I want to go to the city," Chinchilla remembered. "She said: 'Pri, you are still a baby and you want to go there alone?'
"My mum was scared but the team promised they would care for me. She said: 'Pri, go if you want and continue your dream' – she is my biggest supporter. My dad did not live with my mum but he also said it was OK to go.
"My mum was always phoning to make sure I was fine, and I never lived again with my family."
Chinchilla's move to San Jose paid off and soon, aged just 14, she was picked for the Costa Rica women's under-17 team.
She has a low centre of gravity and can spin away from players to set up chances for herself and her team-mates. Chinchilla is also speedy and, like Chelsea and Scotland star Erin Cuthbert, remarkably tough and resilient for her size.
When opponents foul her – and it's often the only way to stop her – she bounces straight back up and gets on with the game. "When I was young I went to an academy to play with only boys. That's where I learned to play hard," she explained. "Then when I was 12 I went into a girls' team."
An uncle, Marvin Chinchilla, played at youth level for Costa Rica and helped her development. She is now an established member of the senior international side and one of its star players with 22 goals. Again, like Cuthbert, she is the main attraction for young fans when she goes home to play for the national team.
"The baby girls just go: 'Pri, can you sign your autograph, can I have your T-shirt, the ball, the boots,'" she said. "I can believe it because I was like that when I was small as well."
Chinchilla was signed by former Aberdeen striker Scott Booth when he was still City head coach. She arrived in Glasgow in January last year but it wasn't a happy start.
As well as her dread of coming to a country to face huge language difficulties, the SFA suspended all women's football, including the top league, because of the pandemic. It was only meant to be for three weeks, but the break was extended until April.
The City players weren't even allowed to train, and the overseas players were more or less confined to their club houses. Chinchilla admitted she thought many times about going home but her mother again told her to stay and pursue her dreams.
She was also extremely fortunate in having two experienced team-mates, South Africa captain Janine van Wyk and Swedish defender Julia Molin, who went out of their way to help the homesick younger player. Van Wyk is no longer at the club but Molin remains a source of support.
"She texted me when I was in Costa Rica, two or three weeks before I came to Glasgow, and said: 'Hi, I'm Julia your room mate,'" said Chinchilla.
"When I came here she really tried to help me. She had played before in Italy, and Italian is similar to Spanish but a little different."
Glasgow City had also arranged, and paid for, English lessons, so the four-month hiatus before the season resumed wasn't entirely wasted.
City were five points behind Rangers when Chinchilla made her debut but she and other new signings helped the 13-in-a-row champions extend the run to 14. Celtic were runners-up and Rangers finished third.
The season just ended was different, with Rangers finally ending City's decade-and-a-half domination of Scottish women's football.
City also lost to Celtic in the final of the League Cup in December before just being edged out by the Parkhead side again in last weekend's thrilling Scottish Cup final – in front of a record 4,345 crowd.
Chinchilla is contracted to City for one more season but, given her performances, they will face a fight to keep her for longer. Her player-of-the-year awards, on top of several match-winning displays, will have attracted the attention of clubs around the world.
She shrugs off the interest: "I'm happy here, but I want to continue with my dreams and improve myself. One day somebody may take me to another league in another country and I can continue seeing the world."
From Costa Rica to Glasgow via Guatemala: The long and vexing road for visa that opened door to City
If Priscila Chinchilla's first months here were difficult, the same could be said of City's efforts to sign her.
Co-founder Carol Anne Stewart – she and Laura Montgomery started the standalone women's club in 1998 – is renowned for her perseverance but she admitted getting a visa for the player pushed her to the limits. "There was no visa office open in Costa Rica because of the pandemic," said Stewart. "It was challenging to put it mildly. It took about a month of my life.
"Fortunately I became friendly with a lady in Guatemala and she helped me work around the system.
"We got a mobile visa van that was going into Costa Rica and we got round it that way. Once we'd sorted it out I spoke to an immigration lawyer who had given up trying to get Pri a visa. I told him I got it done and he couldn't believe it."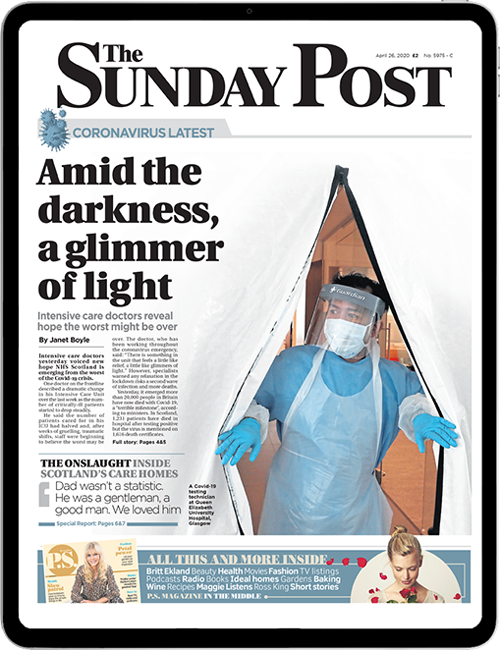 Enjoy the convenience of having The Sunday Post delivered as a digital ePaper straight to your smartphone, tablet or computer.
Subscribe for only £5.49 a month and enjoy all the benefits of the printed paper as a digital replica.
Subscribe