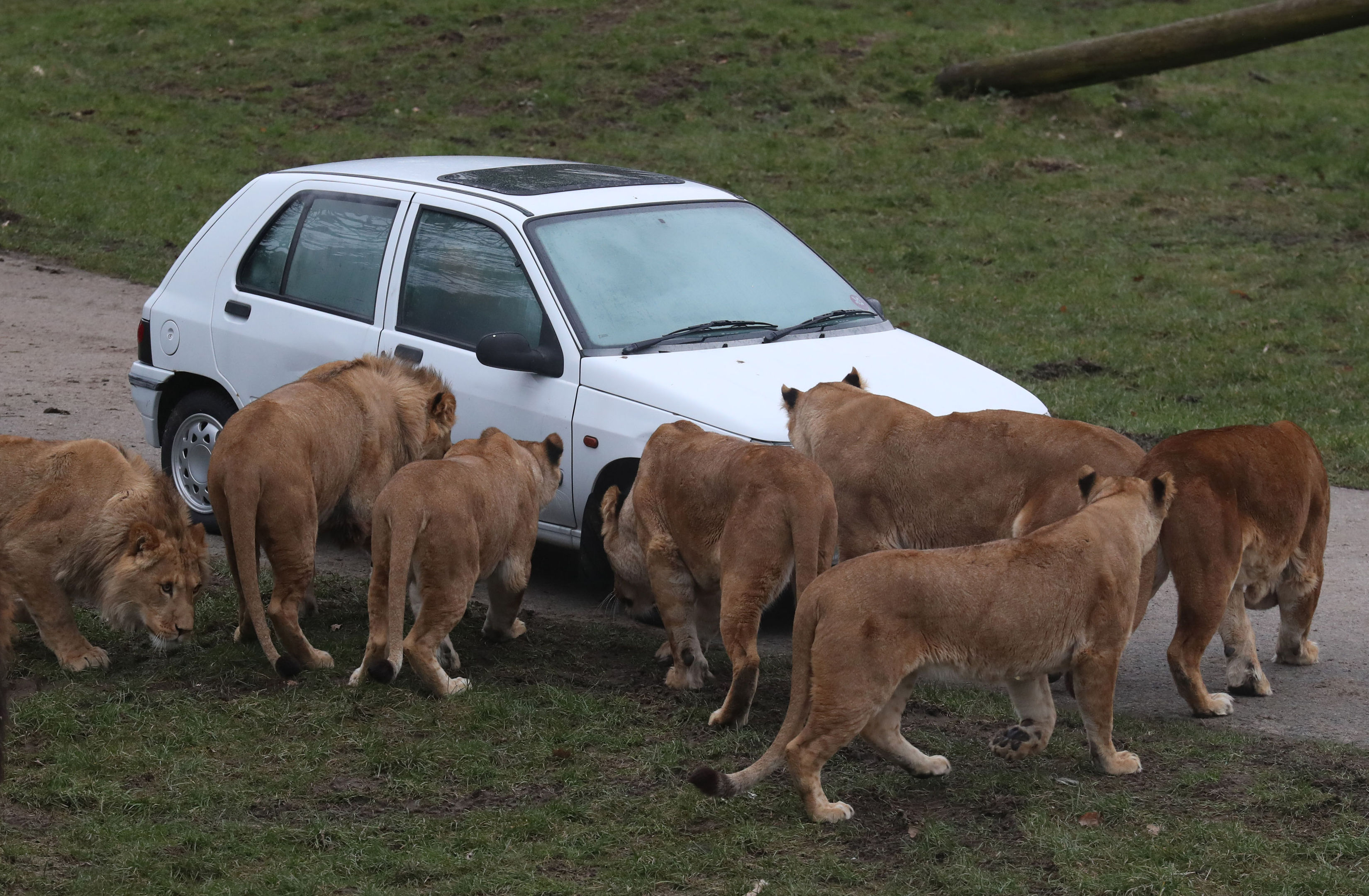 A pride of lions have been put through a fire safety test in a rare exercise at their safari park.
Staff at Blair Drummond, near Stirling, simulated a car fire inside the lion enclosure to test the response of animal handlers and the fire service.
The scenario happened for real at Longleat safari park in 2014 and Blair Drummond wanted to carry out a drill ahead of the park reopening on Saturday.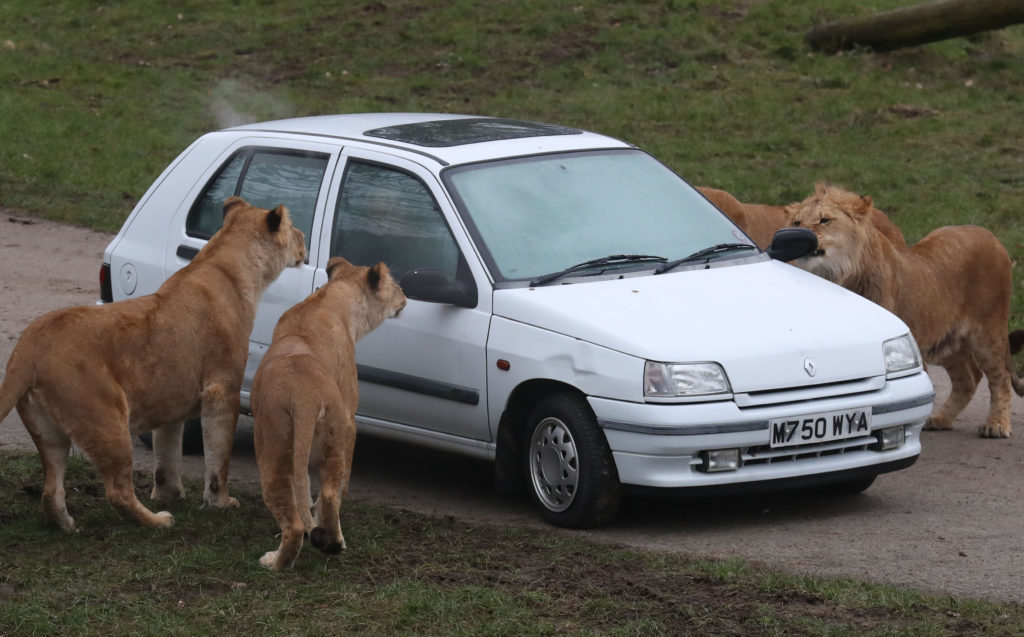 A car filled with a smoke machine and three dummies was set up in the lion enclosure with the animals gathering round the unusual scene.
Staff used vehicles to force the lions back to their den before rescuing the "casualties" and clearing the area for a fire engine to arrive.
Firefighters then hosed down the car and and made the scene safe.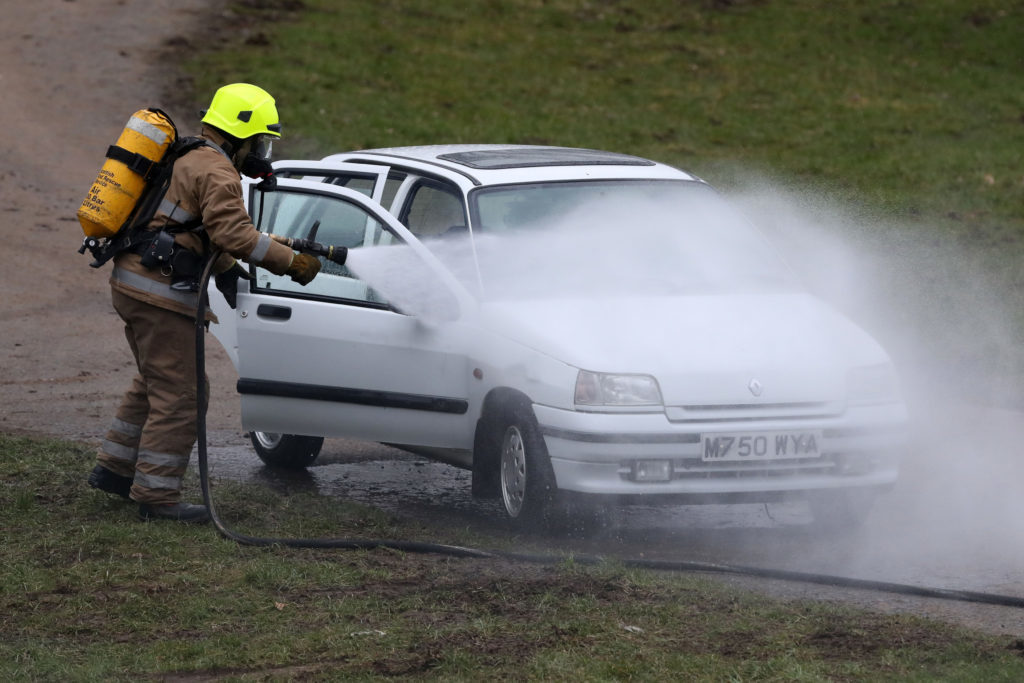 Blair Drummond duty supervisor Ben Houston said: "It's not something we practice for often but at Longleat safari park a few years ago they actually had the real thing – a fire in the lion section.
"Everyone got out safely and it was fine but that was one of the reasons we wanted to do this test.
"It was an unannounced fire drill and an opportunity for us to put our training into practice with around a dozen staff involved.
"From my point of view, coordinating over the radio, everything went smoothly, the fire brigade were great and gave us a lot of help in the preparation."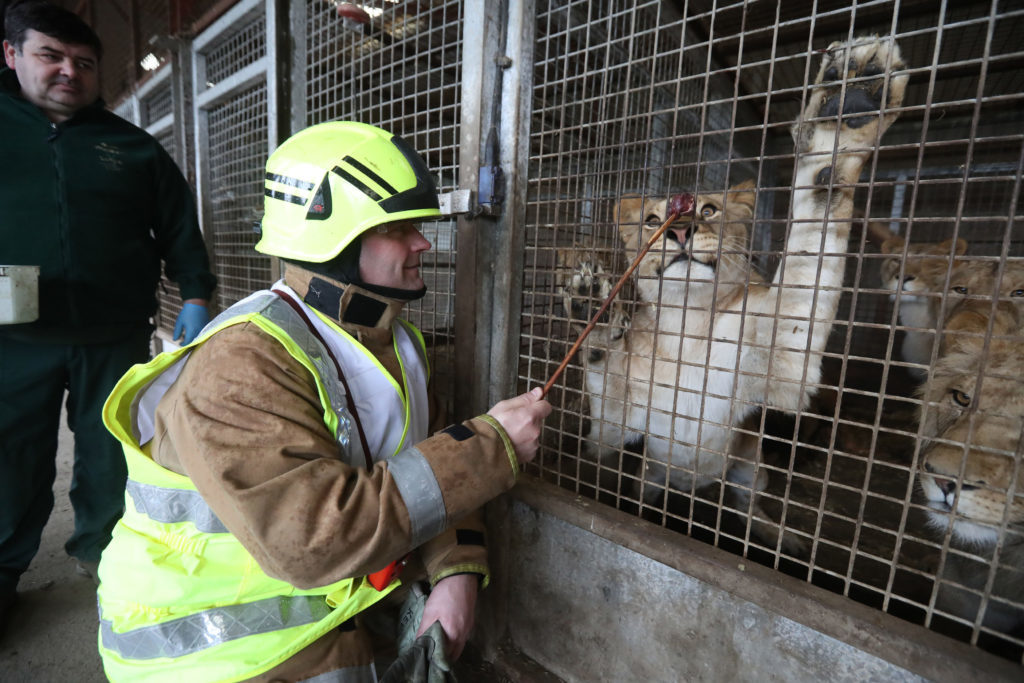 The lions were rewarded for their role by being fed meat cubes by the firefighters after the exercise.
Mr Houston said: "The lions were interested in the car at first but when we had to get them moved they didn't cause any problems."
He joked: "I'd like to think the lions will be getting their fire safety certificates soon."
The firefighters on scene said it was one of the more unusual training exercises they have been involved in.
Group manager Steve Harkins said: "A fire at the safari park is a rare occurrence, but it is vitally important that we all know what to do if such an emergency arose.
"The safety of the visitors and staff is the most important thing at the Park, but it's also essential that the animals at the Park are kept calm in an emergency situation.
"That's why this joint exercise was so important and it's important for us to train for all eventualities.
"We try to make it as realistic as possible with the dummies in the car weighing adult body weights so it is a real test of the response of firefighters and the park's staff."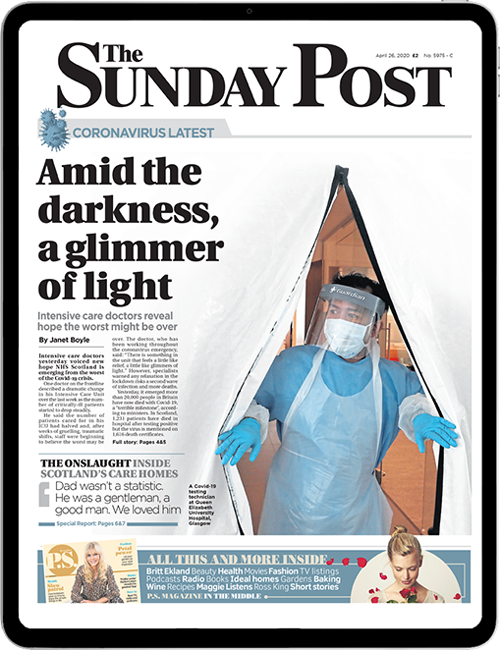 Enjoy the convenience of having The Sunday Post delivered as a digital ePaper straight to your smartphone, tablet or computer.
Subscribe for only £5.49 a month and enjoy all the benefits of the printed paper as a digital replica.
Subscribe