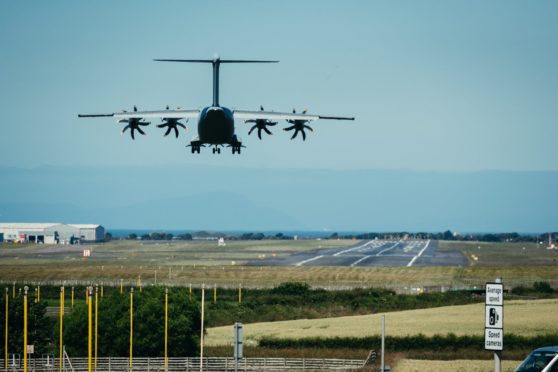 The Scottish Government is embroiled in a conflict of interest as it rules on a controversial wind farm plan opposed by Prestwick Airport, which it owns, critics warn.
Opposition parties have demanded clarity around transport minister Michael Matheson's involvement in the process after an energy firm accused Prestwick of unlawfully demanding payments in return for withdrawing objections to the wind farm.
The Scottish Government bought the airport for £1 in 2013 to protect jobs and ministers have been unable to sell it on to a private company. Government loans of more than £43m have propped up the business.
We told last week how executives at Prestwick have been accused of unlawfully demanding compensation payments from ScottishPower Renewables (SPR), a wind farm developer that wants to build 18 turbines 30 miles south of the airport.
SPR lawyers claim Prestwick executives will only withdraw its objection to the plan in return for payments for the next 25 years.
The airport claims the turbine blades will interfere with its radar, however, a new turbine-tolerant radar system has already been purchased and will be up and running this summer.
The Ayrshire airport has already received more than £8 million from wind farm companies in the past four years, including £4.4m last year.
SPR's lawyers said Prestwick is trying to force the wind farm developer to sign a confidential contract to provide a long-term commercial income stream, and insisted that approach is unlawful.
Current ministerial responsibility for determining wind farm applications lies with Matheson, whose full title is Cabinet Secretary for Net Zero, Energy and Transport.
He oversees government agency Transport Scotland and has some responsibility for the airport. The Scottish Government says the airport is managed at arm's length and ministers do not interfere in commercial decisions.
State-owned Prestwick airport accused of unlawfully demanding compensation payments from windfarm developers
However, sources in the renewables industry said: "There seems an obvious conflict for ministers who on the one hand want the airport to be an attractive proposition to potential private sector bidders and on the other hand will decide on a planning application that may well result in a revenue stream for that airport which could push it into profit in years to come."
TS Prestwick Holdco – a private company owned by the Scottish Government – posted a profit for the first time last year.
Conservative MSP Liam Kerr, who is Shadow Cabinet Secretary for Net Zero, Energy and Transport, said: "The fact Michael Matheson is effectively one of the government's representative who owns the airport, and is also the man who ultimately decides over such planning applications, is clearly inappropriate.
"It leaves the Scottish Government open to unfortunate accusations that there is a conflict of interest, and it's hard to imagine a situation like this being replicated in any other area of the planning or infrastructure system.
Matheson should withdraw his involvement from one or both of these matters."
The Sunday Post View: If this is really the cost of doing business, we're all paying it
Alex Runswick, senior advocacy manager at Transparency International UK, said: "There are often competing interests within government and there is the potential for conflict of interests in decision making.
"It is important that these are acknowledged and safeguards put in place so that the public can have confidence that decisions are being made in the public interest.
The Scottish Government said: "The Cabinet Secretary for Finance and Economy has responsibility for government investments, including Prestwick Airport.
"In any case, Glasgow Prestwick Airport is operated on a commercial basis and at arm's length from the Scottish Government, in compliance with our obligations under the Trade and Co-operation Agreement between the UK and the EU. Ministers do not intervene in the commercial discussions at the airport."
Prestwick declined to comment and SPR did not respond.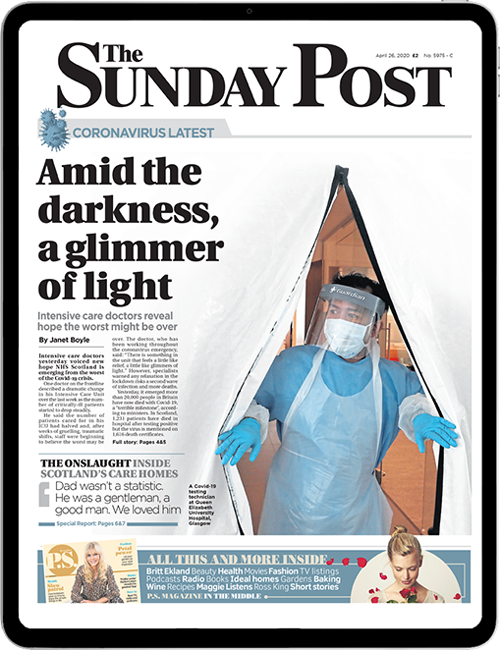 Enjoy the convenience of having The Sunday Post delivered as a digital ePaper straight to your smartphone, tablet or computer.
Subscribe for only £5.49 a month and enjoy all the benefits of the printed paper as a digital replica.
Subscribe