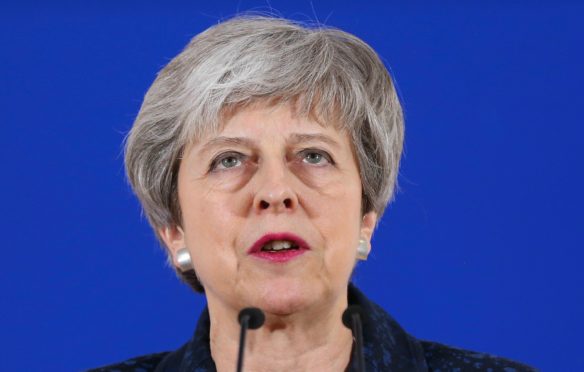 Theresa May is preparing for another tumultuous week as MPs say her authority is draining away day by the day.
It remains uncertain if the Prime Minister will bring her twice-rejected deal back to the Commons with her party whips saying defeat is almost certain.
Tomorrow MPs will push for a series of votes on different Brexit options. Supporters believe this could present a way out of the political deadlock, but effectively put parliament, not No 10, in charge of the process.
The exact format is unknown, but it is likely to involve votes later in the week on different options to see which has majority backing.
The choices could include revoking Article 50 and cancelling Brexit; holding another referendum; Mrs May's deal plus a customs union; May's deal plus a customs deal and single-market access; a Canada-style free-trade agreement; and leaving the EU without a deal.
If no alternative plan is in place by the new Brexit deadline of April 12, it could mean Britain leaves with no deal.
With her authority diminishing, Mrs May is under increasing pressure to quit.
Having defeated a motion of no-confidence in January, Mrs May is immune from a leadership challenge for a year.
However, her resignation would start a Conservative leadership contest, with the winner automatically becoming Prime Minister.