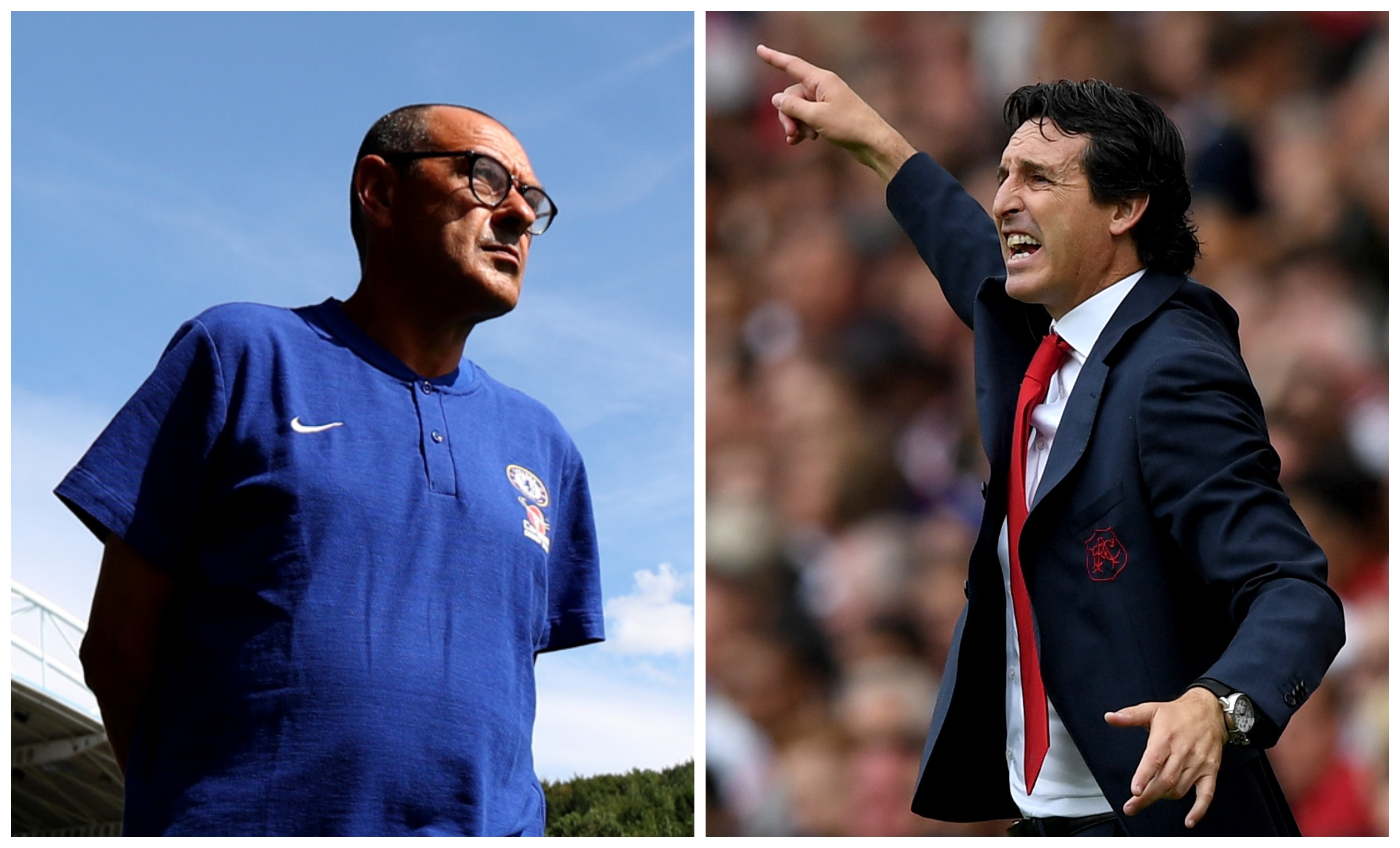 WOW! The Premier League has only been back for a week and already we have Manchester United's star player at loggerheads with his manager, Manchester City losing their most influential player to injury and a stadium crisis for Tottenham.
Spurs' lack of home comforts and the meeting between Maurizio Sarri's Chelsea and Unai Emery's Arsenal dominate today's PREMIER LEAGUE WEEKLY.
Who will do better in London – Sarri or Emery?
IT is only the second game of the Premier League season, but it already feels like a significant one for both Chelsea and Arsenal. That is because they are both under new managers this season, who are learning a new league and a new language at clubs that demand success. Maurizio Sarri at Chelsea and Unai Emery at Arsenal have plenty of work to do to become Premier League hits.
Sarri has come to Stamford Bridge from Napoli, where he enjoyed three very strong seasons. The giants of Southern Italy pushed Juventus all the way last year, but couldn't break Juve's stranglehold on the Serie A title. The Neapolitans were recognised for their exciting, free-flowing football and the fact that they only had the fifth highest wage bill in the league and were punching above their weight. There were lots of plaudits, but no trophies and that is an issue for Sarri. Despite being certain to take over this summer at Chelsea, his appointment was only rubber-stamped four weeks before the league campaign began, so everything feels slightly rushed as he tries to make some big changes.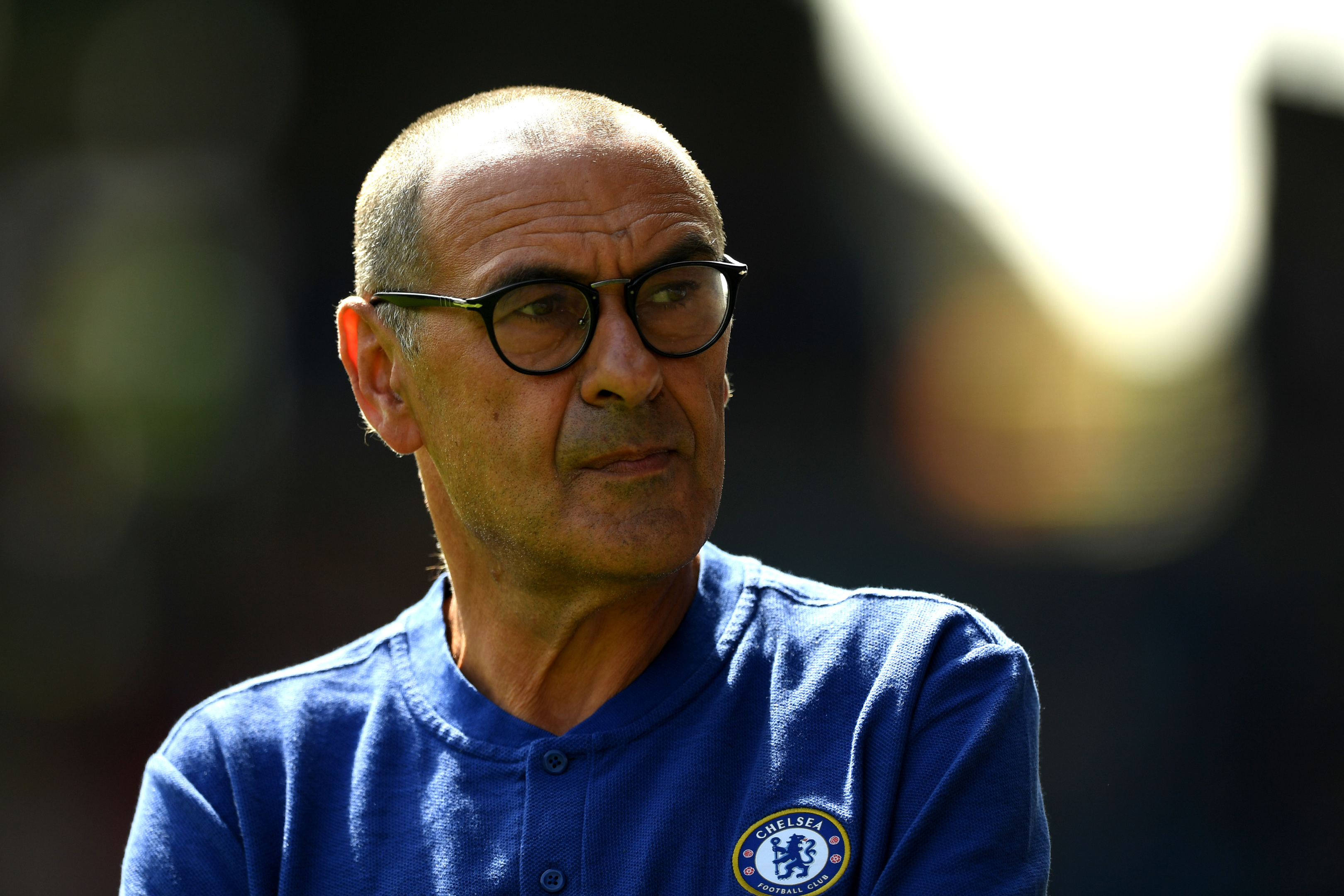 Sarri's ideas are radically different to those of his fellow Italian, Antonio Conte. He wants his team to play football and has immediately switched to a flat back four. Remember Conte ditched that system after just six matches when it blatantly wasn't working two years ago. His first signing was midfielder Jorginho, who will play as a deep lying creative midfielder, which immediately hinted at how Sarri wants his team to operate.
Chelsea began last Saturday with a convincing 3-0 victory at Huddersfield, although it would be dangerous to read too much into that result. It is far too early to judge how they will do this season but the biggest positive is that as long as Eden Hazard remains at the club, their prospects increase massively. The Belgian is a match-winner all on his own and can paper over cracks in other areas of the team. The transfer window is still open in Europe and Chelsea fans just hope that Real Madrid do not come back with a mouth-watering offer to take Hazard to Spain and reunite him with Belgian goalkeeper Thibaut Courtois.
Unai Emery has only managed for 90 minutes in England, but questions are already being asked. Losing 2-0 at home to Champions Manchester City was not an unexpected result, and may be Emery is being far judged too harshly. It was clear that he wanted to impose his own style which involved playing out from the back, but that was summed up by goalkeeper Petr Cech almost scoring a comic own goal. But rather than create an air of confidence, there were nerves aplenty inside the Emirates.
Emery has a successful track record as he won three Europa Leagues at Sevilla and then won the French league at Paris St Germain. However, there are doubts. Observers at Sevilla described sporting director Monchi – the master of recruitment – as the real brains at the club and not Emery, while PSG's advantage on and off the field over their rivals in France is enormous.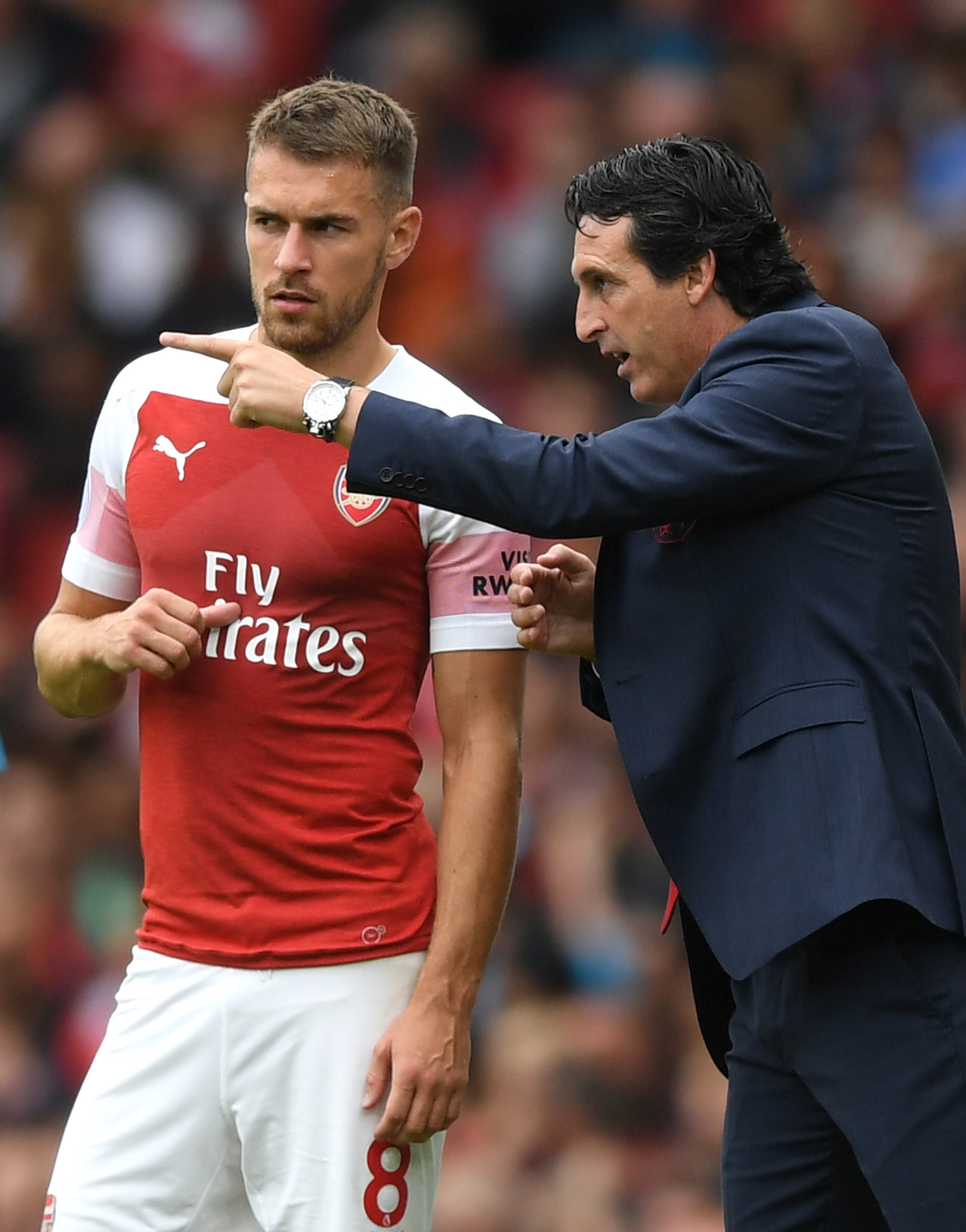 The Spaniard has been in place at Arsenal since May when he quickly followed in Arsene Wenger's footsteps and has had more time than Sarri to implement his ideas and get an understanding of the club. But while at Chelsea, they are used to operating in a state of flux, Arsenal had the same man in charge for 22 years, so they are now experiencing a fundamental change in approach.
Emery has not been helped by starting at home to City and then away to Chelsea. But before Arsenal fans start ringing the alarm bells, Chelsea were comfortably beaten by City in the Community Shield the week before, so they are the wrong opponents by which to assess a new-look team. None of the five signings made this summer by the Gunners were real headline grabbers, but Arsenal could do with Lucas Torreira as a central midfielder or Sokratis Papastathopoulos in central defence becoming excellent Premier League performers. The individuals may not match up to the likes of City, Liverpool and Manchester United, but Emery's real skill will be in getting the most out of them as a team. That was the weakness in the last couple of years under Wenger and it must be the blueprint if Arsenal are to harbour any realistic hopes of regaining their place in the top four.
Player of the Day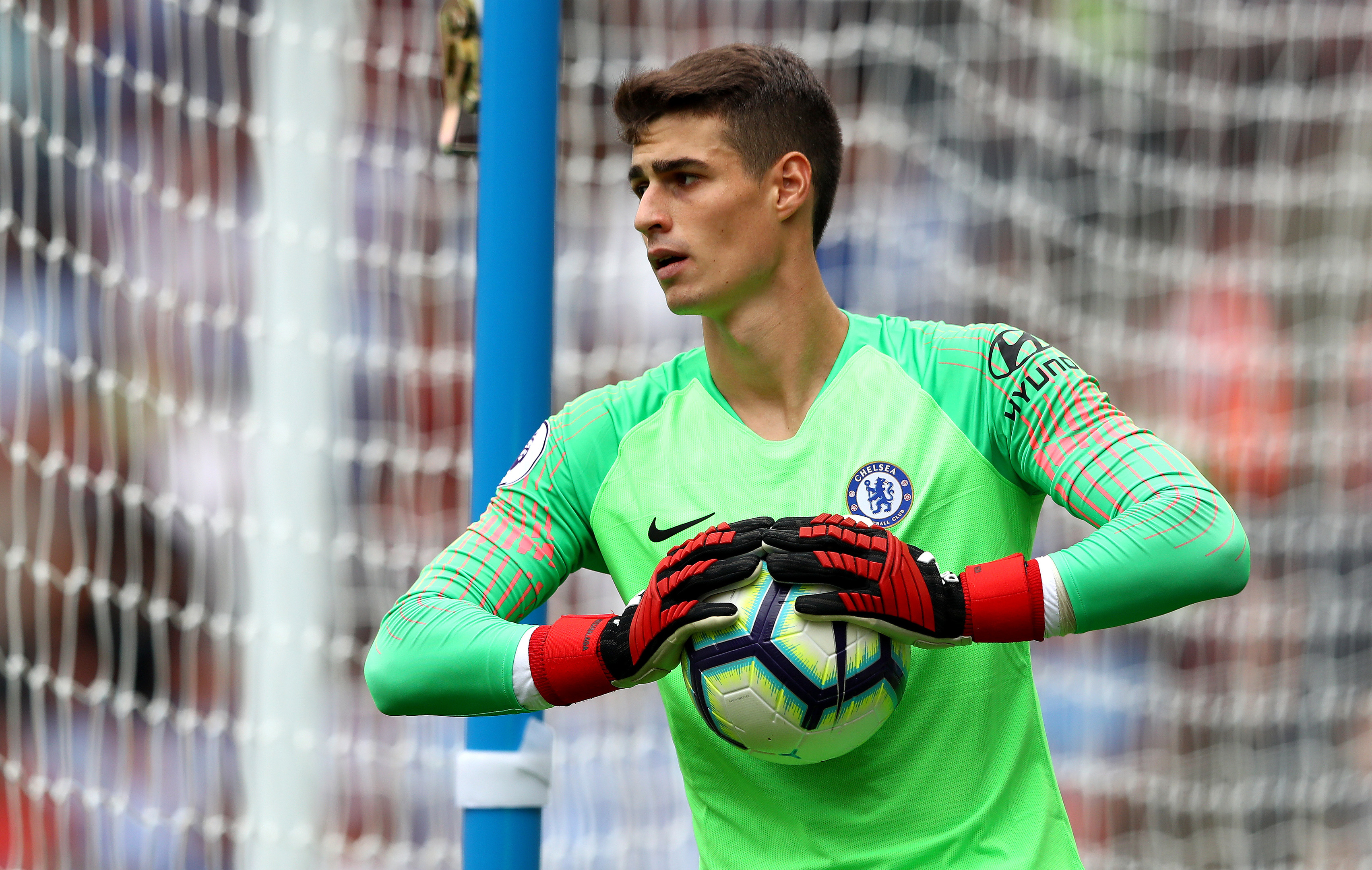 TWO weeks ago, KEPA ARRIZABALAGA was Spain's No.2 goalkeeper and the first choice for his hometown club, Athletic Bilbao. Now he is preparing for his home debut at his new club, along with the tagline 'the world's most expensive goalkeeper'. That's because Chelsea paid the £72 million release clause to bring him from Bilbao as Thibaut Courtois headed off to Real Madrid.
The win at Huddersfield last Saturday was a fairly gentle introduction, whereas a home game with Arsenal promises to be much more lively. Getting used to a new league in a new country is always a challenge and a period of settling-in is a necessity. David De Gea needed a good couple of seasons before he developed into the goalkeeper that we have watched for the last few years pulling off one miraculous save after another for Manchester United. Yet his development period at United was not undertaken under the cloud of a world record transfer fee.
Arrizabalaga has overtaken Liverpool's new arrival, Alisson, as the world's most expensive No.1, but the Brazilian can at least boast of being the first choice for his national team. At 23, there is so much room for improvement in his game but he will have to learn quickly away to teams like Burnley, Cardiff and Crystal Palace where he will get to understand the very British nature of football. Arrizabalaga's age suggests he is one for the long term, but at that price, he has to be very much for the present because the demand for success at Chelsea will be constant.
Stat of the Day
21 – The arrival of Sarri and Emery in England this summer means there have now been a combined 21 Italian and Spanish managers in the Premier League (12 Italian, 9 Spanish). In that period, they have won five Premier League titles, two Champions Leagues, one Europa League, six FA Cups and three League Cups.
Will homesickness start to become a major factor for Tottenham?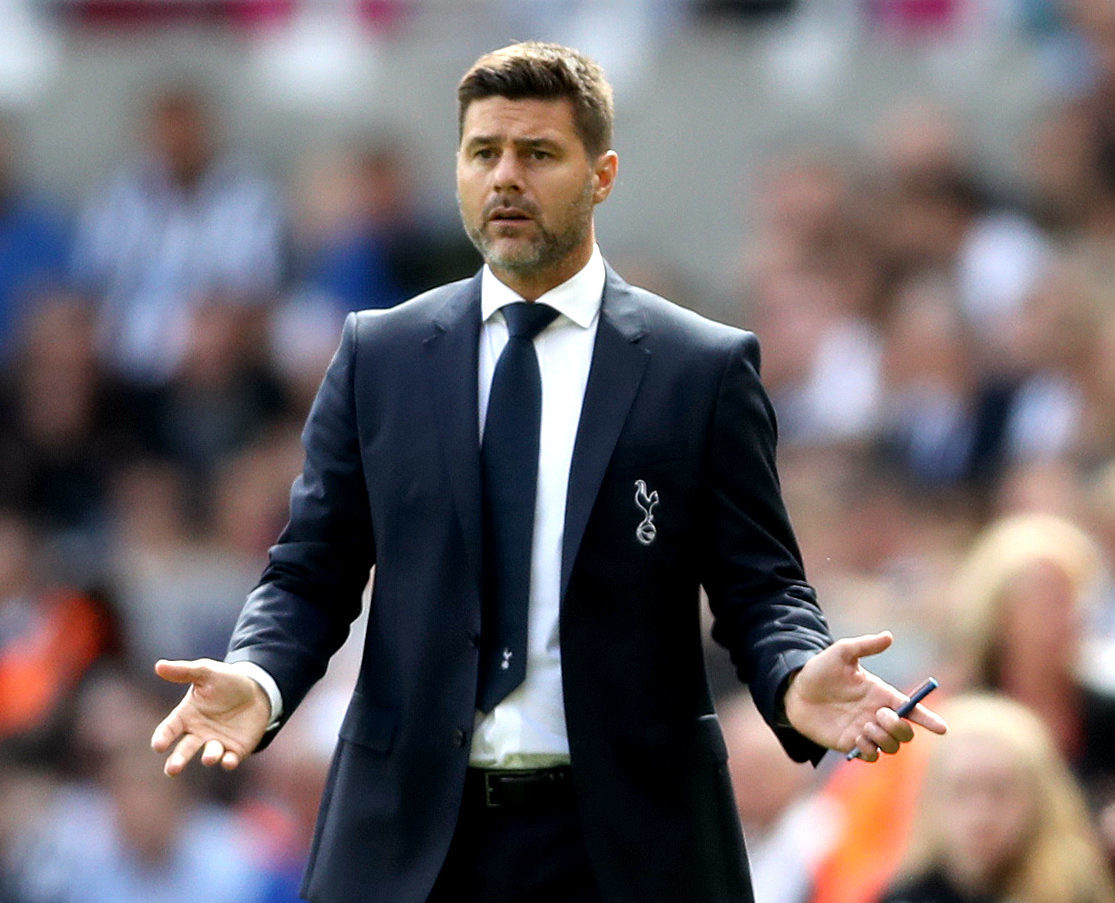 IT has not been the best of months for Tottenham. True, they did begin the season with a good victory at Newcastle last Saturday, but that has been sandwiched between two very unsatisfactory pieces of news. The first was the complete lack of activity in the transfer market. Not a single new player brought in to improve their talented squad. Admittedly, they have not lost any players – yet – but it felt more like Spurs trying to hold their ground rather than kick on and improve. However, far more damaging was the news this week that the newly redeveloped White Hart Lane will not be ready until the end of October, at the earliest.
Concentrating on the move has obviously been at the forefront of everyone's minds at Tottenham. The plans look fantastic and it will certainly be a superb new stadium. But being delayed like this is a serious setback. It's like having major renovations on your house and being forced to move out while they are completed. There is a time limit that you are prepared to accept. Go beyond that time frame and it becomes a big problem. The rented home starts to drag, a feeling of being in limbo starts to fester.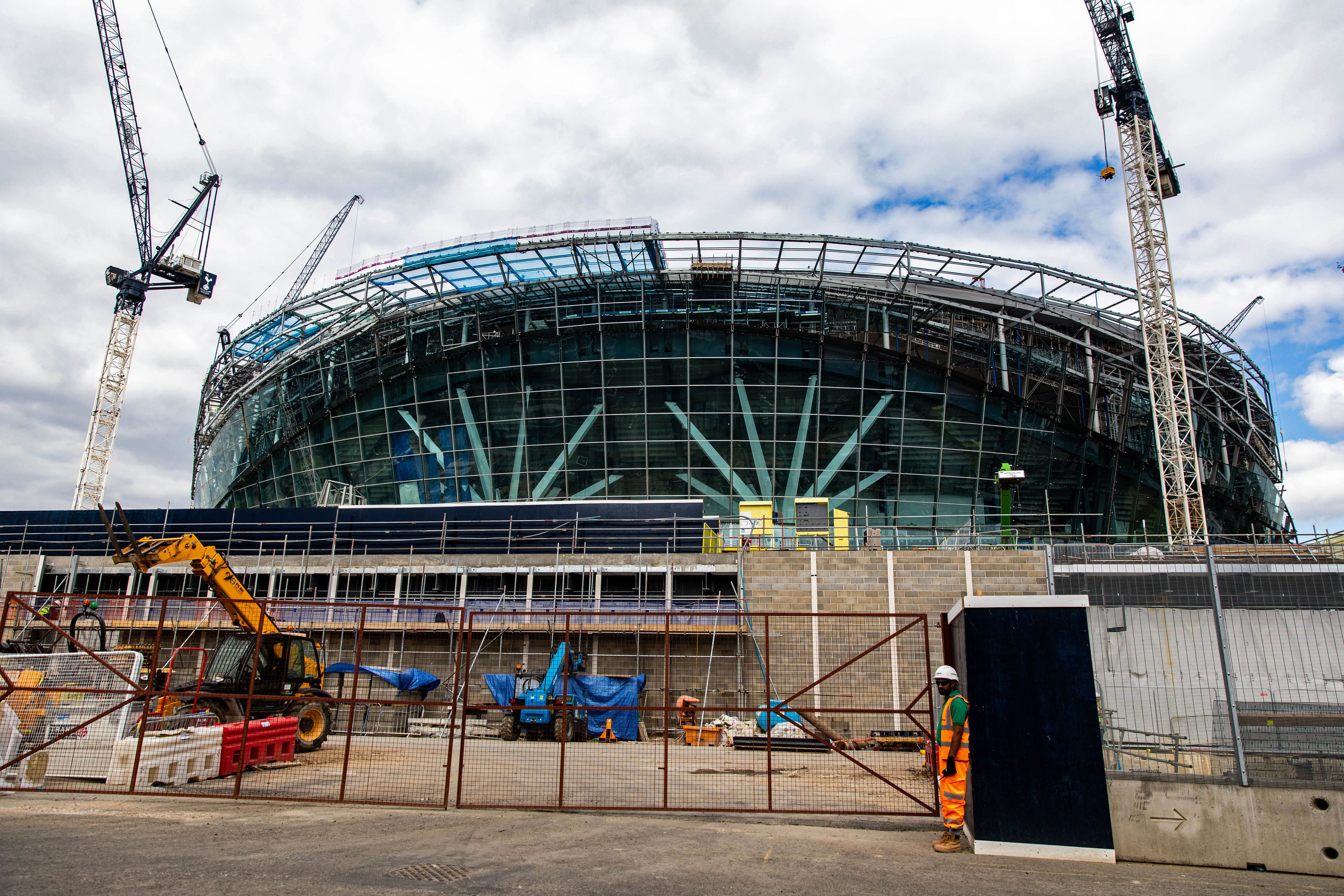 Spurs had that for a whole season last year as they decamped to Wembley and under duress accepted tomorrow's game against Fulham as an added extra. But soon, they will have very itchy feet. They want to return home, to their proper home – White Hart Lane. Tottenham will now have at least two more Premier League games under the arch at Wembley against Liverpool and Cardiff, as well as their Champions League opener and a possible Carabao Cup tie. They may even need another venue for the match against Manchester City, scheduled for October 28.
Manager Mauricio Pochettino has already had to put a positive spin on not signing any players and now he's having to do it with this stadium fiasco. It's not an easy task for the Argentine. On top of maintaining good PR, he has to produce a team that remains competitive at the top of the Premier League. If Spurs can overcome these two significant obstacles and once again be among the top four in May, Pochettino will really have earned his Spurs.
Adam's Saturday scores
Cardiff 1 Newcastle 1
Everton 2 Southampton 0
Leicester 2 Wolves 0
Tottenham 3 Fulham 1
West Ham 3 Bournemouth 2
Chelsea 2 Arsenal 1
What are your predictions? Tweet @Sunday_Post using #PLScores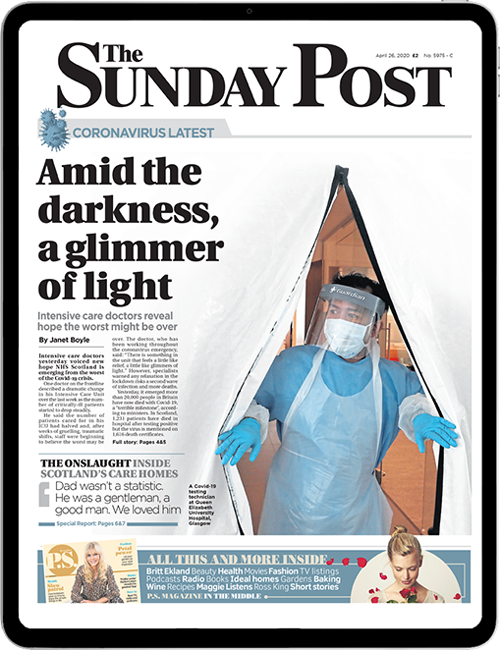 Enjoy the convenience of having The Sunday Post delivered as a digital ePaper straight to your smartphone, tablet or computer.
Subscribe for only £5.49 a month and enjoy all the benefits of the printed paper as a digital replica.
Subscribe