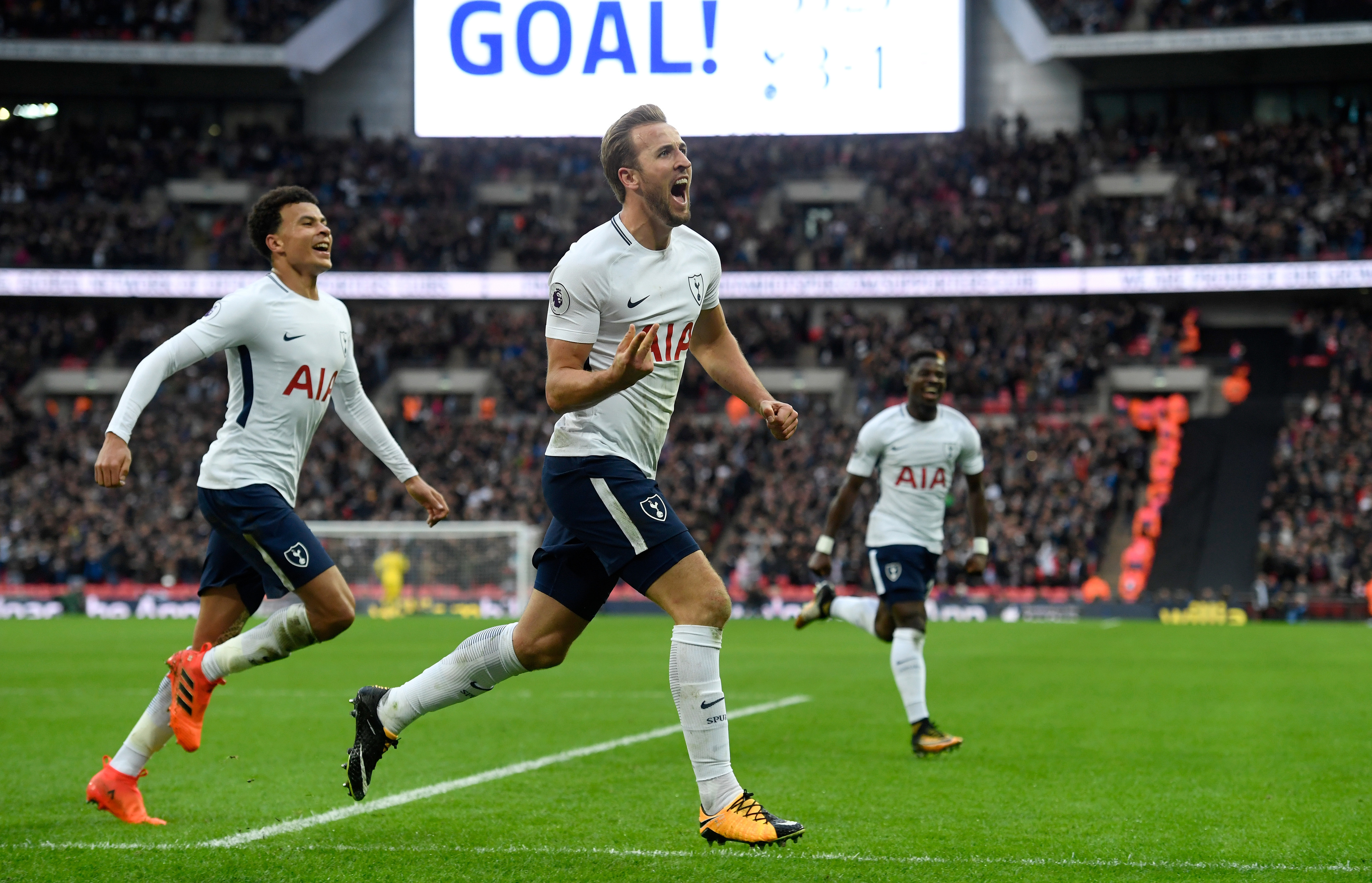 EUROPEAN duties are now put to one side for the winter as the Premier League takes centre stage.
Before the Merseyside and Manchester derbies make it a Super Sunday this weekend, there are seven matches tomorrow as PREMIER LEAGUE WEEKLY focuses on Tottenham at Wembley, a beleaguered goalkeeper and the man working miracles at Burnley.
Is Wembley a curse or an inspiration?
TOTTENHAM will step out at Wembley tomorrow for what their supporters would regard as a routine home fixture against Stoke. But for Stoke fans, it is not just an away game with Spurs, it is a trip to Wembley. It's a special occasion for them, and like every other visiting team this season, their allocation of tickets was snapped up in quick time.
Maybe that is part of the problem that Tottenham have faced this season. In seven 'home' games at Wembley so far in the Premier League, they have amassed 12 points. In those corresponding fixtures last season, Spurs garnered 19 points, with the opposition unable to cope within the confines of White Hart Lane. This time, Burnley, Swansea and West Brom have all come away from Wembley with a draw, while Chelsea grabbed a victory. Opponents have played above themselves – desperate to do well on their grand day out.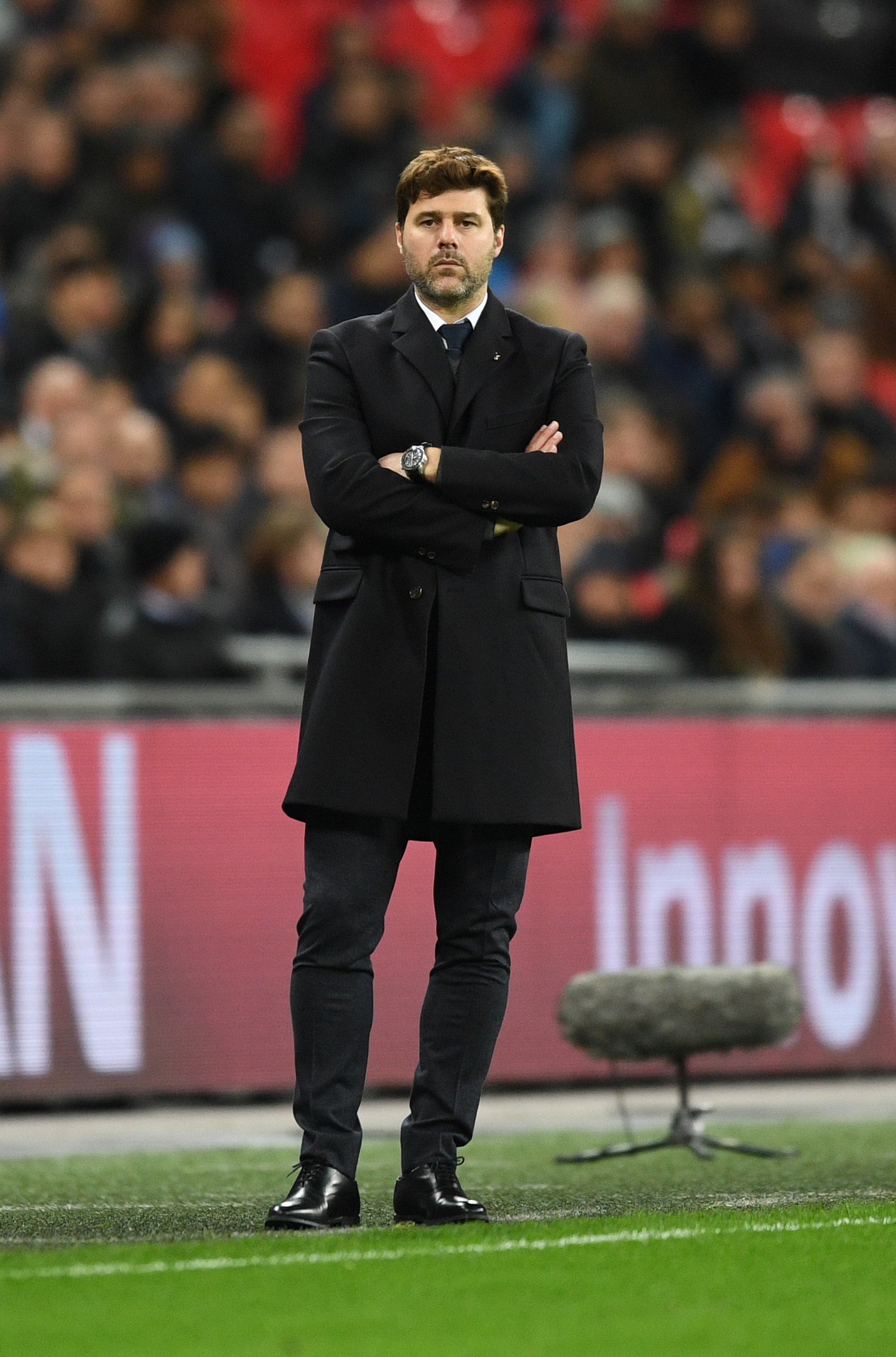 There has been talk of a 'Wembley' curse on Spurs, but it was always going to be difficult to replicate their final season at the Lane where they dropped just four points from a possible 57. Anyway, how can there be a curse when Liverpool, Borussia Dortmund and Real Madrid have all been beaten under the arch in fine style this season?
Perhaps it is more a question of motivation. Wembley is a wonderful stadium when full and with a meaningful match to enjoy. We have all witnessed England qualifiers where the place has been moribund and the football has struggled to lift the mood. The 4-1 win over Liverpool in October was the only time Tottenham have scored goals in the first half in league games, and it came in front of a record Premier League crowd of more than 80,000. It was a big occasion and Spurs responded. But sluggish starts against fired-up opponents, whatever their position in the league, usually make for difficult afternoons.
We know Tottenham have a collection of stellar players, but they are not producing consistently in their new surroundings. Harry Kane has only scored in two of those Wembley league games, the same as Dele Alli and one more than Christian Eriksen. After Stoke, the next visitors are Brighton, Southampton, and West Ham. If Tottenham are not taking 10 or 12 points from those games, then they really will have a Wembley-sized problem in their league ambitions.
Player of the Day
WHAT now for JOE HART? The goalkeeper faces the latest test of his career as he looks set to be dropped by West Ham for tomorrow's London derby against Chelsea. Hart couldn't play against his parent club, Manchester City, last Sunday, and his replacement, Adrian, came in and played very well despite the Hammers' 2-1 loss.
Now it appears that David Moyes is set to stick with the Spaniard as he tries to guide West Ham out of the bottom three. It would be a crushing blow for Hart in a season in which he was determined to re-establish himself as one the very best goalkeepers in the Premier League and to ward off challengers to his England No.1 shirt. Now that spot appears to be up for grabs for the World Cup.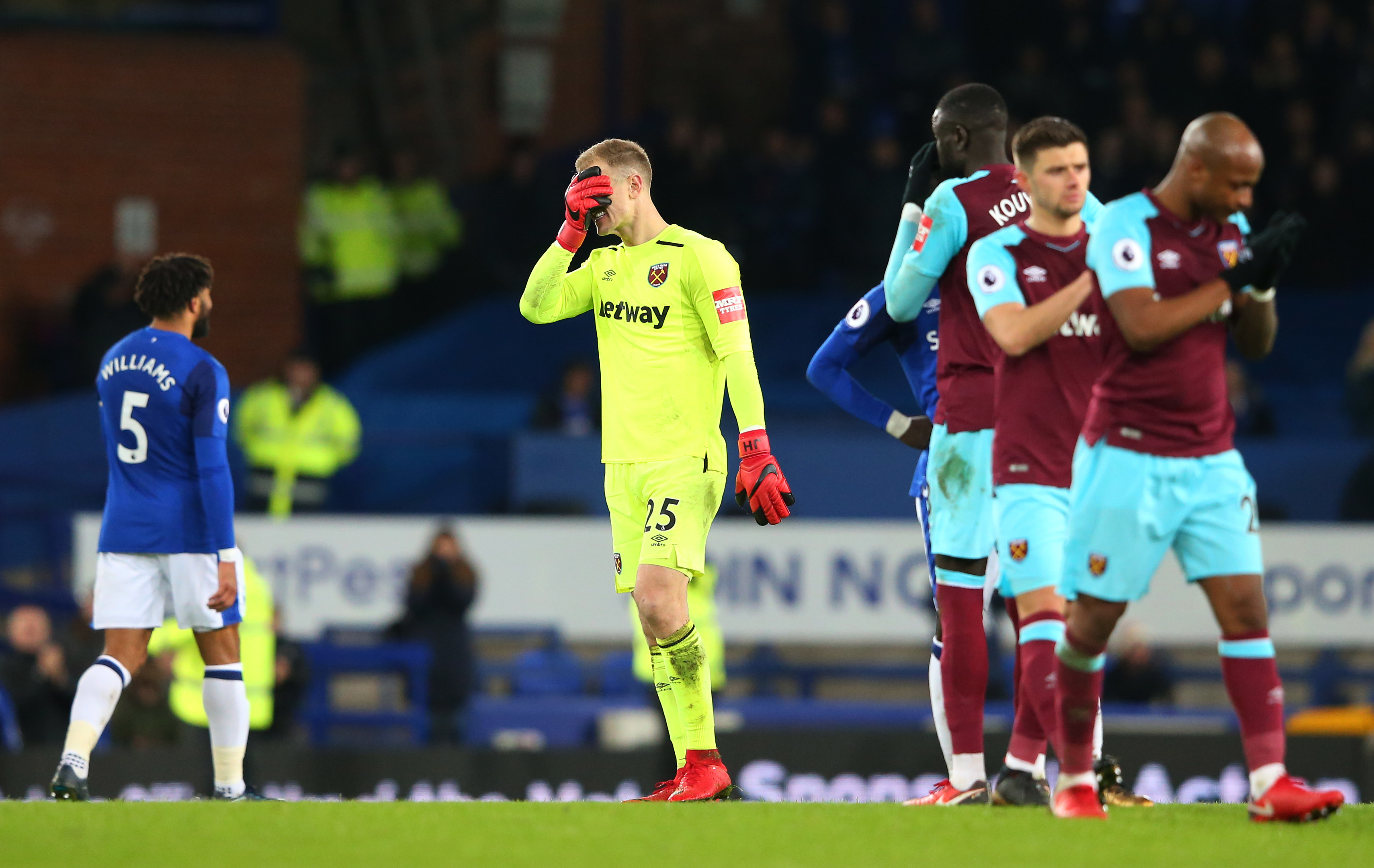 Ever since his shaky displays at Euro 2016, Hart's career has been on the slide. Pep Guardiola immediately decided he wasn't for him when he got to Manchester City and Hart was sent off on loan to Torino. His cause at City was initially helped by the struggles for his replacement, Claudio Bravo, but those calling for Hart's return have been silenced by the excellent form of new 'keeper Ederson. Yet Hart's displays in Italy did not set the world alight as Torino finished in mid-table.
Now on loan at West Ham, he has conceded more Premier League goals so far this season than any other goalkeeper. He has been frequently exposed by the Hammers' porous defence, but that statistic will hurt his pride deeply. If he is on the bench tomorrow, he will have to cheer on and encourage his team-mate but wonder when he will get his next chance. That is the underlying fact for a 'keeper – you're either in or you're out. And Hart will know that his career and reputation going forward is now on the line.
Is Sean Dyche the Invisible Man?
FIVE Premier League clubs have already changed their managers this season. Burnley are just grateful they have not been forced to become a reluctant sixth. That's because Sean Dyche's brilliant work at Turf Moor has somehow not been enough to draw the attention of any club looking for a new boss towards East Lancashire.
So everyone else's loss is very much Burnley's gain. As things stand, Burnley sit seventh after 15 games with 25 points – the same mark as Tottenham. That's the Spurs team who last month beat European Champions Real Madrid.
At the start of the campaign, some pundits worried what might happen to the Clarets in their second season at this level having sold their star centre half Michael Keane to Everton and top scorer Andre Gray to Watford. There was also the belief that there was no way they could match their excellent home record of last year. Sure enough, they have not been as good at Turf Moor, but the improvement away has been dramatic with draws away to Liverpool and Tottenham and fine wins at Chelsea, Everton, Southampton and Bournemouth.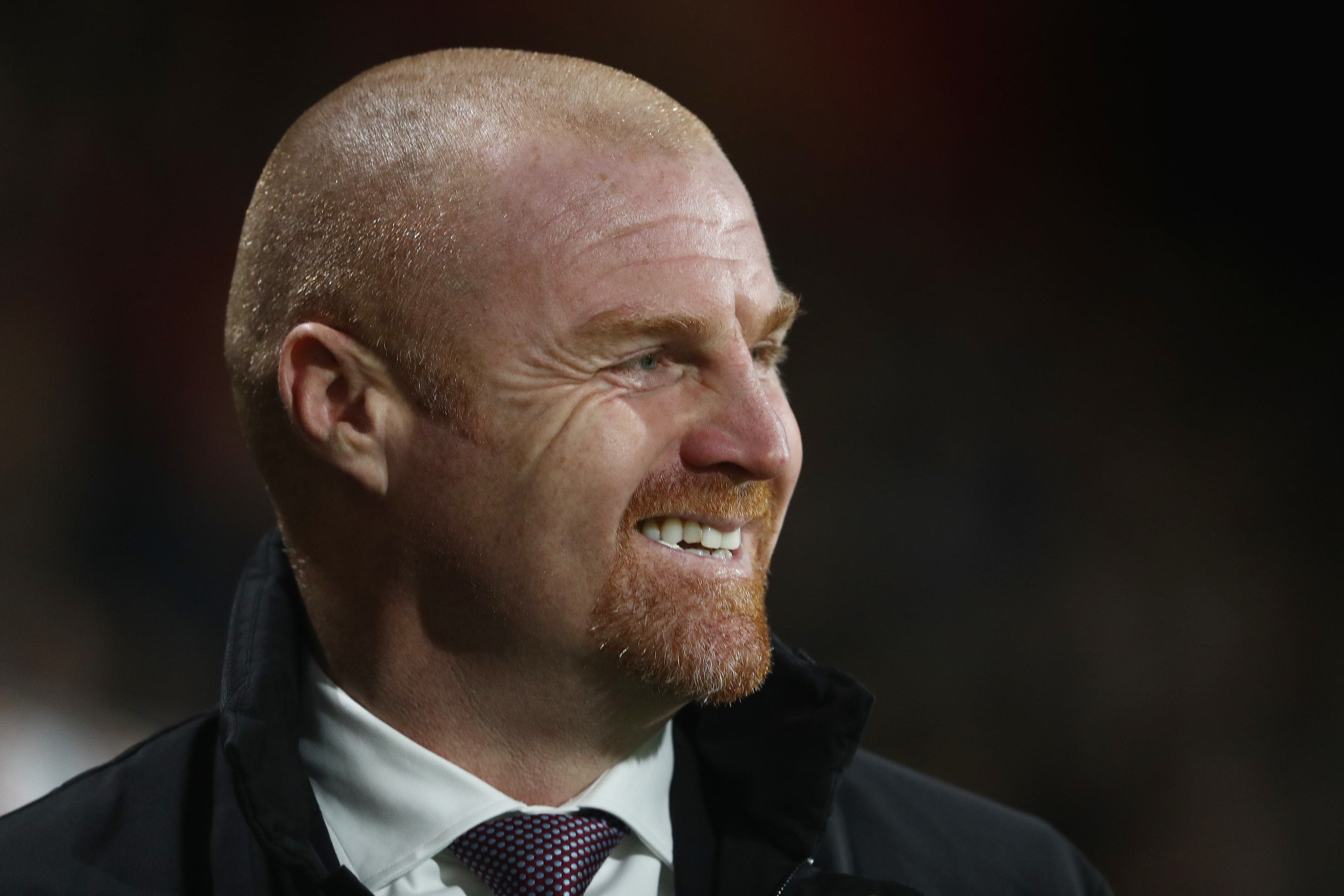 There are not too many star names, but Burnley are the perfect 'team'. Everyone knows their job and carries it out to the letter, and together the whole is greater than the sum of the parts. That points to good management and strong leadership, qualities in which Dyche excels. Speaking to Dyche, you are struck by his clear thinking and strong beliefs – a combination of modern methods and an old-school attitude which is why his unfashionable team is doing so well in the Premier League.
If Dyche was doing this in France, Germany, Spain or Italy – performing miracles with a smaller club – he would be on the radar of the biggest clubs in those leagues. The sad thing is in England, it would take a leap of a faith for one of the top six to take a chance on Dyche as their next manager. There seems a greater chance that Marco Silva, the Watford manager and Dyche's opponent tomorrow, will move up the ladder quicker, driven by a fierce ambition and a powerful agent. But for however long the 46-year-old remains at Burnley, Clarets fans can rest assured they are in very good hands.
Stat of the Day
1.83 – PREMIER LEAGUE teams moving into a new stadium have picked up on average 1.83 fewer points across the season in their first season at a new ground compared to the last one in their old ground.
Adam's Saturday Scores
West Ham 0 Chelsea 3
Burnley 2 Watford 0
Crystal Palace 2 Bournemouth 1
Huddersfield 0 Brighton 0
Swansea 1 West Brom 1
Tottenham 2 Stoke 1
Newcastle 1 Leicester 2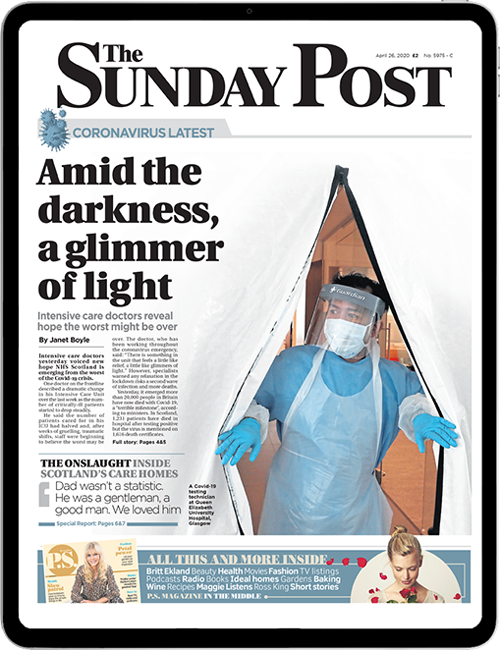 Enjoy the convenience of having The Sunday Post delivered as a digital ePaper straight to your smartphone, tablet or computer.
Subscribe for only £5.49 a month and enjoy all the benefits of the printed paper as a digital replica.
Subscribe