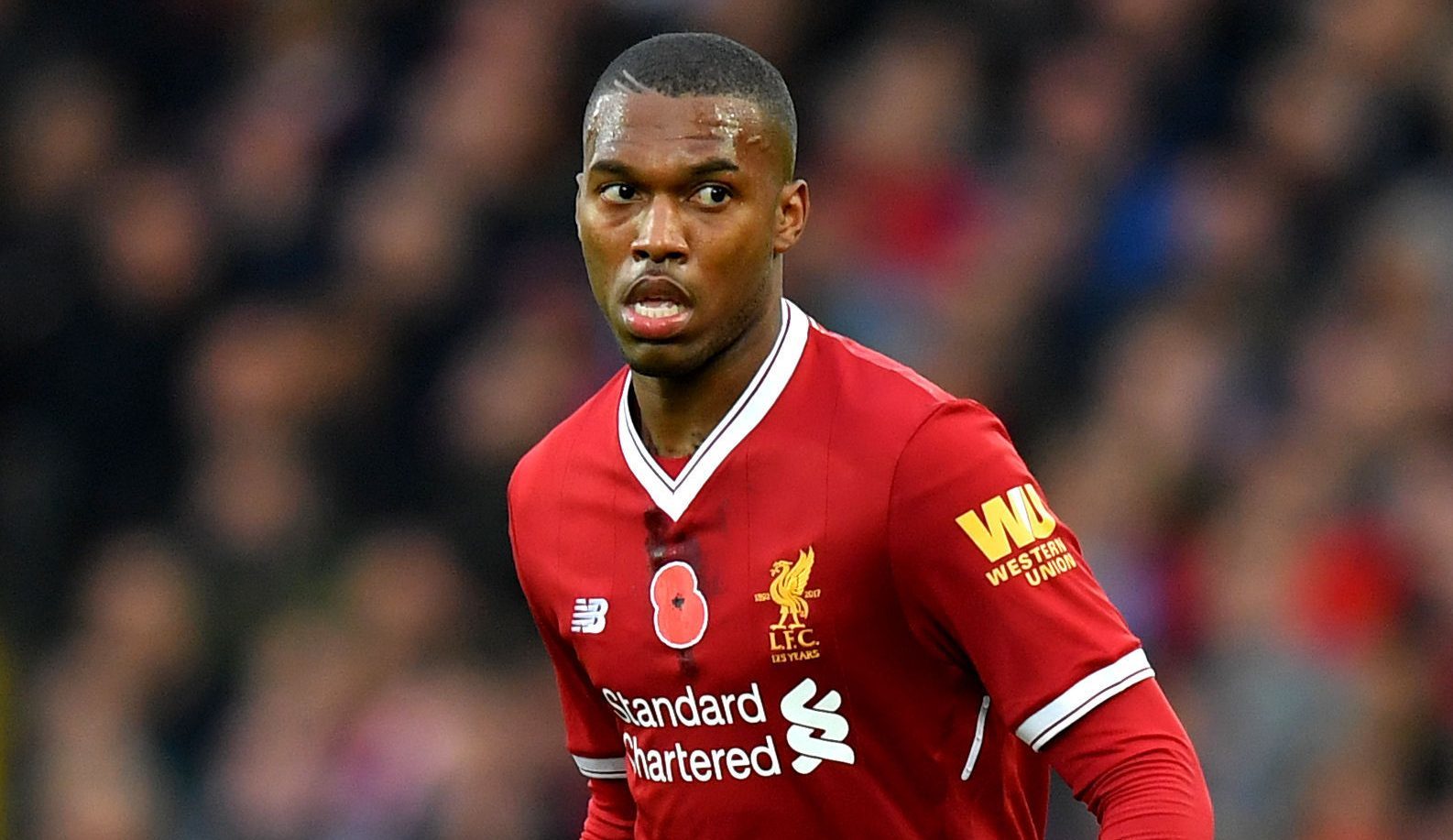 THE clock is ticking loudly as the transfer window slams shut at 11pm. Premier League clubs are frantically trying to plug holes or find the missing link in their team for the last few months of the season.
PREMIER LEAGUE MIDWEEK looks at one of the more intriguing January deals and also doesn't neglect the actual football, with predictions for each of tonight's seven matches.
Should Sturridge be celebrated or castigated for choosing West Brom?
AS the transfer window has heated up in the last few days, it's one of the moves that has been the most eye-catching. Daniel Sturridge had a host of suitors but has opted to spend the rest of the season on loan from Liverpool at West Bromwich Albion. It's certainly a coup for Albion, but it raises questions as why the striker has gone for The Hawthorns ahead of more illustrious clubs.
West Brom manager Alan Pardew has already compared Sturridge to England's main man Harry Kane, so he is in no doubt about the quality of his new signing. And there is no doubt that Sturridge possesses tremendous ability. However, for all that talent, there is only one season when he has played and scored regularly, which was four years ago alongside Luis Suarez up front when Liverpool so nearly won the title.
It did not take long for Jurgen Klopp to put out the feeling that Sturridge was not for him, both in terms of his injury record and his playing style, with the striker being more of an individual rather than part of his fast-moving forward line. Sturridge has not been short of offers, but he has picked West Brom, and the city where he grew up to resurrect his career.
? Decent record that, @DanielSturridge ??#WBA pic.twitter.com/mfTgvysYoQ

— West Bromwich Albion (@WBA) January 29, 2018
The attraction to be closer to home is obviously a very strong one as in football terms, being the main striker for Newcastle United ticks a lot of boxes. If he had scored goals for Newcastle, he would be hero-worshipped by the fans, and not far short by the Media up there. He would be the main man, as Rafa Benitez would have needed him to score the goals to keep that side in the Premier League. The noise generated would be felt by everyone in football and England manager Gareth Southgate would not fail to notice.
If a relegation scrap had not taken his fancy, Sturridge could have ventured abroad to either Inter Milan or Sevilla – two fantastic clubs in two great cities in two great leagues. Inter are one of the bastions of European football and are trying to restore Champions League football with a top-four finish. Sevilla are still in the Spanish Cup and aiming for a high league finish and they play in front of passionate support at the Sanchez Pizjuan in one of the most agreeable places to live in the whole of Europe. Maybe it's a lost opportunity for an Englishman to try his luck abroad and broaden his horizons, and return as a better player. And it's not as if achievements in Serie A or La Liga are ignored over here. If Sturridge had been a success, Southgate and the rest of the English football would have been well aware.
As it is, Sturridge is now a Baggie beginning tonight with a trip to Manchester City. West Brom have 14 games left to save their top-flight status and the 28-year-old needs to hit the ground running. No injuries, no relegation and plenty of goals are the only way Sturridge can show this has been the right call.
Stat of the Day
83,260 – That is the record attendance for a league match in England. It occurred on 17 January 1948 for a First Division game between Manchester United and Arsenal at Manchester City's old Maine Road ground.
Adam's Wednesday Predictions
CHELSEA 2 BOURNEMOUTH 0
THERE has been something comic about Chelsea's attempt to find a target man in the transfer window. But this is a game where they should easily have enough already to secure a comfortable win.
EVERTON 1 LEICESTER 1
EVERTON's progress has stalled in the New Year under Sam Allardyce while Leicester are moving smoothly with Claude Puel. This could be honours even with both sides reasonably content with a point.
MANCHESTER CITY 2 WEST BROM 1
THIS feels like a harder game than it would have been for Manchester City a couple of weeks ago. West Brom should be buoyed by their FA Cup win at Anfield, but it's expecting a lot for them to back that up at the League leaders.
NEWCASTLE 0 BURNLEY 0
THE whole season has been frustrating for Newcastle and their manager Rafa Benitez, as they try to make do with most of last season's Championship squad. There could be more frustration here at the hands of Sean Dyche's obdurate visitors.
SOUTHAMPTON 2 BRIGHTON 0
SOUTHAMPTON are now without a league win in 11 matches, but there has been some encouragement in the last few performances. This is a huge game and victory would take them out of the bottom three and above their opponents.
STOKE 1 WATFORD 0
A first league match in charge for Spaniard Javi Gracia at Watford compared to just a second for Paul Lambert at Stoke. That should mean plenty of effort from both sides, but with the home side to nick the points.
TOTTENHAM 1 MANCHESTER UNITED 2
THIS should be one of the matches of the season in front of the Premier League's highest ever crowd. With Alexis Sanchez likely to make his first league appearance for Manchester United, there is no excuse for Jose Mourinho not to adopt a more positive approach away from home against a fellow top six side. If he does, it could make a huge difference.