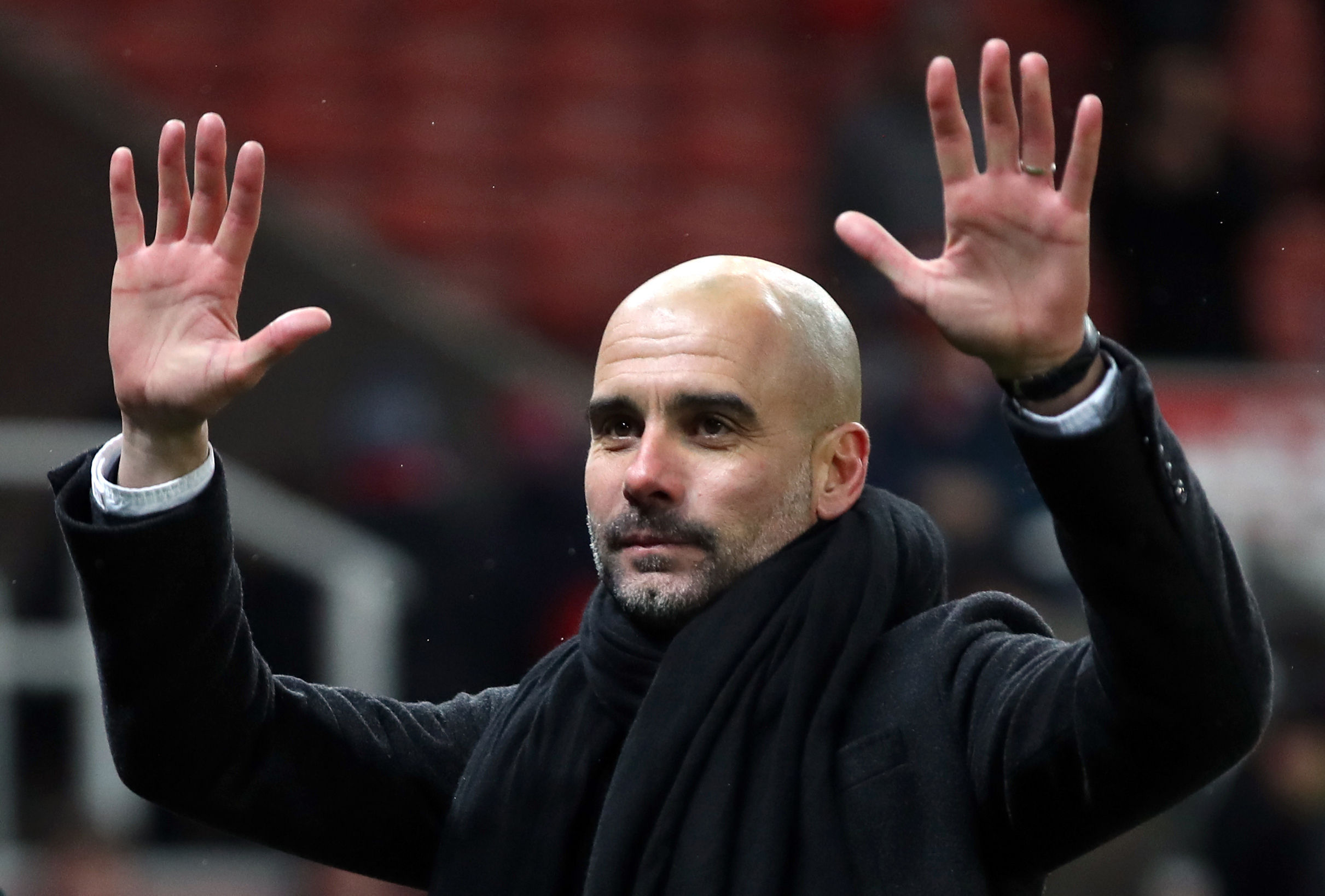 MANCHESTER CITY managers past and present dominate PREMIER LEAGUE WEEKLY.
It's business as usual for one and an uncomfortable start for the other with the season two games old. Plus, who really is Liverpool's most important player?
The secrets are out but can Pep's City remain one step ahead of the rest?
IT is now a week since all eight episodes of Manchester City's Amazon documentary, 'All or Nothing', were released to the viewing public. That should have given people more than enough time to peruse over the footage and try to observe Pep Guardiola in action. The documentary gives incredible footage of football's sanctuary, the dressing room. This is where arguments rage, tactics are discussed and emotions are at their height.
For any team playing Manchester City this season, it should be essential viewing. Can they glean any tips about what Guardiola does or says to give his side an edge? What lessons can be learned from how the best team in the country go about their business? Having won the title last season, the task is now to retain it, which has proved beyond everyone since Manchester United won it three years in a row from 2007 to 2009.
In City's previous two title defences, something didn't feel quite right from the off. The intensity of the previous season was not quite there and it did not take long before they were having to play catch-up, which they were unsuccessful in doing. With so many players heading off to this year's World Cup, there was a worry that something similar could happen. But this time feels different and that is all down to the man at the helm.
Guardiola won three successive leagues with Barcelona and Bayern Munich, so he fundamentally understands the challenge of continually trying to motivate and engage star players who already have a sackful of medals. Many of the squad who went to the World Cup came back from holiday to return to training early. That is very revealing. Working at the Etihad Campus and under Pep must be a very enjoyable environment as players can see how they are getting better with this man in charge. They also know that if they had returned sluggishly, there would be someone else waiting to take their place in the team.
The Community Shield has already been collected and it's two wins from two in the Premier League with eight goals on the scoresheet, so they have resumed where they left off in May. Next up is a trip to Molineux to face last season's Championship winners, Wolves. They held City to a goalless draw in the Carabao Cup last season before losing on penalties, so they must have done something right. The key is how the two managers will respond. The personnel will be vastly different, but make no mistake, Guardiola will have remembered what Nuno Espirito Santo did with his team that night and try to find a way past it. And as he's shown for the last decade, Guardiola and his teams usually find a way to succeed.
Player of the Day
When legendary Liverpool manager Bill Shankly signed Ron Yeats from Dundee United in 1961, he made an unusual offer to the gathered press. They were invited to 'go into the dressing room and walk round him'. Yeats was described as a 'colossus' by his manager and would become the club's longest serving captain until that record was overtaken by Steven Gerrard.
Fast forward 57 years and Liverpool may well have found their colossus of the modern era in VIRGIL VAN DIJK. The Dutchman was signed in January for £75 million – a world record fee for a defender, but he has taken that in his stride. Van Dijk has played very well so far, but his impact is far greater than what he actually does himself. His presence has brought confidence to everyone at Liverpool. The fans now trust the defence. Other defenders look around and see a player of real stature in their ranks. And opponents view a formidable obstacle to get past.
Having been up close to van Dijk in a post-match mixed zone, I can smile at Shankly's description of Yeats and imagine Jurgen Klopp saying something similar as the centre-half looks like a centre-half should do. When he was at Celtic and Southampton, his previous clubs, one criticism of van Dijk was that the game almost came too easily to him. Strong, good in the air, technically gifted, the question was how he had not yet climbed to the very top. But ever since he arrived at Anfield, it has been a natural fit.
Jamie Carragher talked earlier this week about van Dijk becoming a Liverpool legend, so that is how highly regarded he is by those in the know. For that to happen, Liverpool have to win the Premier League title. And for that to happen, van Dijk must play a prominent role. They could lose one of Sadio Mane, Mohamed Salah and Roberto Firmino and still carry on scoring lots of goals and winning games. But lose van Dijk at the back, and that would be another matter entirely. That's how important the 27-year-old is to Liverpool's prospects.
Is Manuel already regretting signing up for the East End madhouse?
The Premier League is only two games old, but it has been a miserable fortnight for West Ham United. They were walloped at Liverpool on the opening day and followed that up with a home defeat to Bournemouth. A heavy defeat at Anfield will not be uncommon this season, but coming in the first match does nothing for anyone's confidence. That suddenly placed added pressure on the match with Bournemouth and after a promising first-half, things went sour in the second as the Cherries came back to win 2-1.
Things may not get much better tomorrow when they travel across London to face Arsenal, making this a very sticky start to his managerial reign at West Ham for Manuel Pellegrini. The Chilean was a Premier League winner in 2013/14 at Manchester City, but he will be finding this a very different challenge. Two bad results and the problems that have blighted the club since leaving Upton Park have re-emerged.
Losing at home to Bournemouth was particularly bad, as it reignited the debate about the London Stadium and the West Ham fans' loathing for the venue. It does not have any of the charm or intimacy of their former home, but the genie is out of the bottle and there is no going back. Pellegrini felt compelled to mention this week the number of fans who left before the end of that match and appealed for more support for the players. Only time will tell if the manager has committed a major mistake in going against the long-suffering Hammers supporters.
Pellegrini is now working for the two Davids, Sullivan and Gold, and he will find them very different to the hierarchy at City. Here, Sullivan and Gold play good cop and bad cop and make frequent public utterances in the Media and on Twitter, which do little to help their manager at times. Pellegrini was well backed in the transfer market with nine new players arriving this summer, headlined by Jack Wilshere and record signing Felipe Anderson. What he needs now is the chance to go away and work with these players to form a coherent team without every result being commented on in public by the people above him.
The only trouble with that is the Premier League in its current form does not offer that. Success, or the perception of success has to be instant. So, two bad results and performances, and the doubts have kicked in for some. And West Ham is not a club where things are done quietly. Pellegrini was known for generally keeping calm during his three years at Manchester City, but that persona will surely be severely tested however long he remains in East London.
Stat of the Day
60.3 – The win percentage for Manuel Pellegrini as a Premier League manager.
Adam's Saturday scores
Wolves 1 Manchester City 2
Arsenal 3 West Ham 1
Bournemouth 2 Everton 2
Huddersfield 0 Cardiff 0
Southampton 1 Leicester 1
Liverpool 4 Brighton 0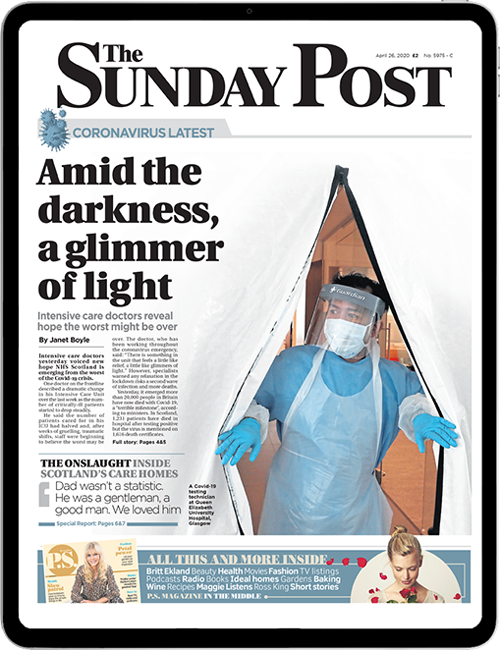 Enjoy the convenience of having The Sunday Post delivered as a digital ePaper straight to your smartphone, tablet or computer.
Subscribe for only £5.49 a month and enjoy all the benefits of the printed paper as a digital replica.
Subscribe