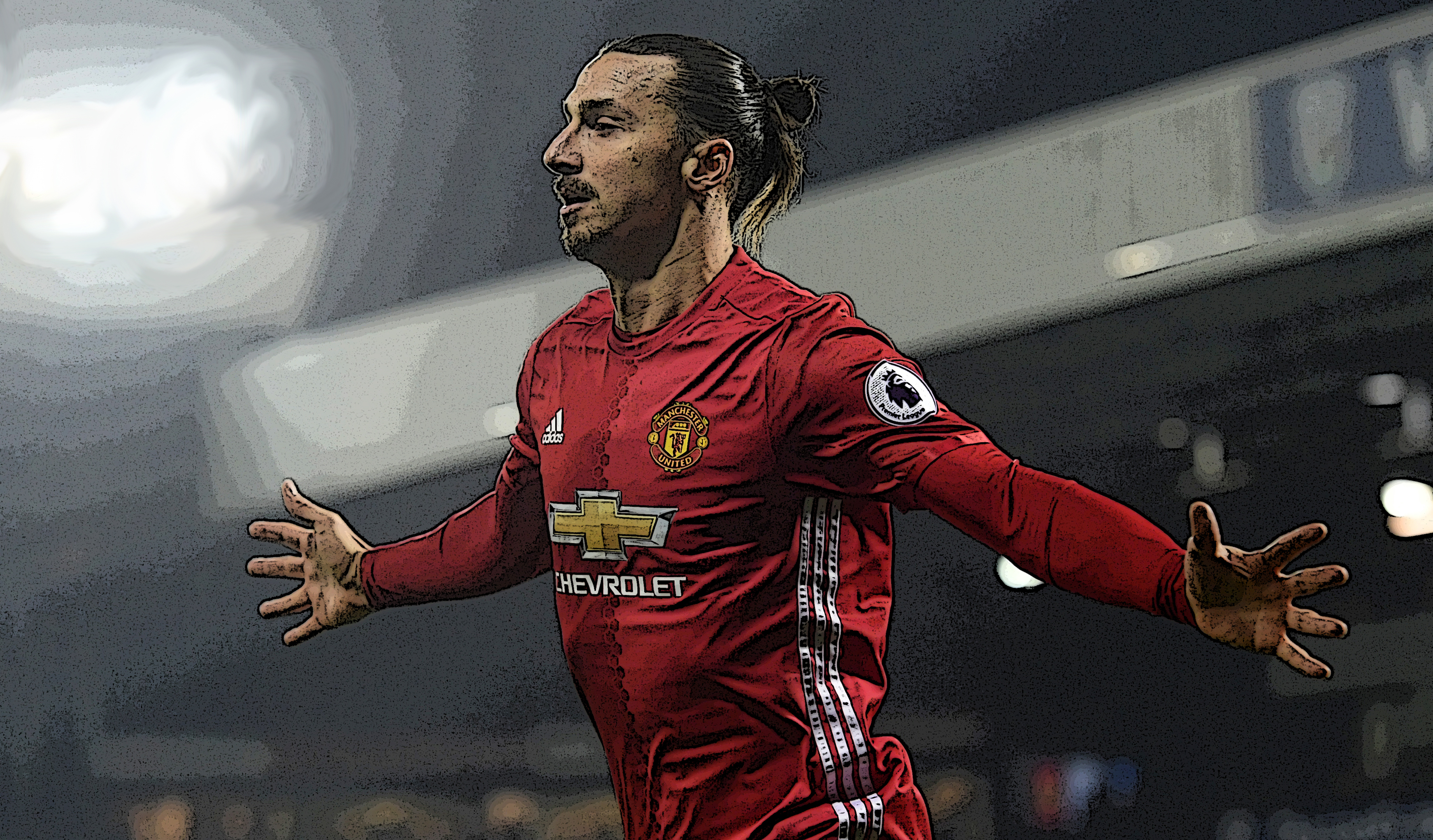 PREMIER LEAGUE WEEKLY focuses this week on one man who is threatening to make this season his very own – Zlatan Ibrahimovic.
Arrogant, confident, focused, box-office entertainment and a guaranteed winner, we look at how he has underlined his class at Manchester United, even at the age of 35 in his debut season in England.
Should we all be apologising to Zlatan Ibrahimovic?
IMAGINE the scenario. A world superstar comes to a new league after dominating everywhere else for over a decade, scores loads of goals and is the best player for his new team and a contender for player of the season. That would not be a surprise. It would be expected because the player's reputation would go before him.
So why are we surprised about Zlatan Ibrahimovic? Football followers will know that Ibrahimovic has been one of the biggest figures in European football for many years. His longevity and success is almost on a par with Cristiano Ronaldo and Lionel Messi. Yet their success has been limited to just three clubs. Ibrahimovic has won trophies with seven different clubs – each one of them a giant of European football – Ajax, Juventus, Inter Milan, Barcelona, AC Milan, Paris St Germain and now Manchester United.
Winning the EFL Cup final with United last Sunday took his tally to 20 major trophies during his career, and that doesn't even include Super Cups and the FIFA Club World Cup. That is not a fluke. Jose Mourinho wanted him at Old Trafford because he is still good enough to lead the attack and take the pressure on such a big stage and because his winning mentality would rub off on the other players. It's so far, so good on both counts.
Up until this season, there had always been a reluctance with English audiences to fully accept Ibrahimovic's craft. When he did well in Italy, the argument was that he failed in the Champions League. When he went to Barcelona, he clashed with manager Pep Guardiola and played second fiddle to Lionel Messi. But the easy argument was to suggest that Ibrahimovic wasn't as good as he thought he was. When he swept all before him in France at PSG, it was because Ligue 1 was a one-horse race and Zlatan was a flat-track bully. Those theories can't be levelled at him this season. The Premier League was the final frontier in terms of Europe's major leagues and always levelled as the most competitive, and as United are not in the Champions League this season, that problem does not exist.
With 26 goals already, the Swedish superstar has made a contribution across all four competitions in which United are competing. The League Cup is already in the bag thanks to Ibrahimovic's double against Southampton at Wembley and there is a real chance of more success in the FA Cup, and especially the Europa League, as well as the continued quest for a top-four spot in the Premier League. With United having a potential 23 games still to play and the Swede showing no signs of wear and tear, it's possible to imagine him aiming for 40 goals by the end of the season. And if Ibrahimovic could pull off such a feat, everyone in England would have to apologise. He is Zlatan and how could anybody have possibly doubted that?
Stat of the Day
87% – The title-winning percentage for Zlatan Ibrahimovic across the last 15 seasons. In only two seasons in that time has he failed to end the season as a League Champion.
Adam's Saturday Scores
Manchester United 3 Bournemouth 0
Leicester 1 Hull 0
Stoke 2 Middlesbrough 0
Swansea 2 Burnley 1
Watford 1 Southampton 3
West Brom 1 Crystal Palace 1
Liverpool 2 Arsenal 1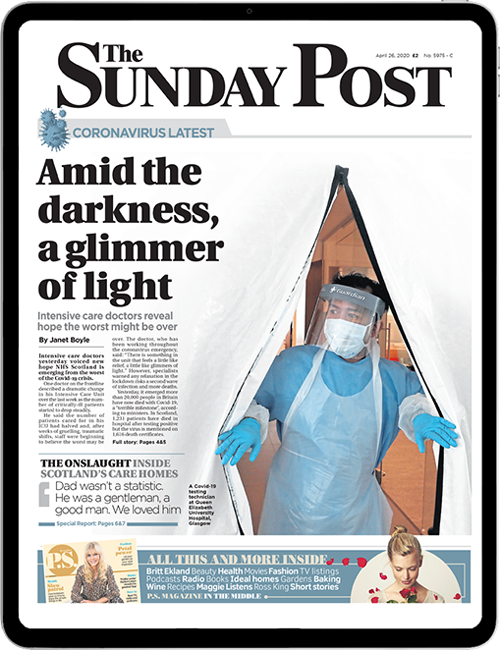 Enjoy the convenience of having The Sunday Post delivered as a digital ePaper straight to your smartphone, tablet or computer.
Subscribe for only £5.49 a month and enjoy all the benefits of the printed paper as a digital replica.
Subscribe