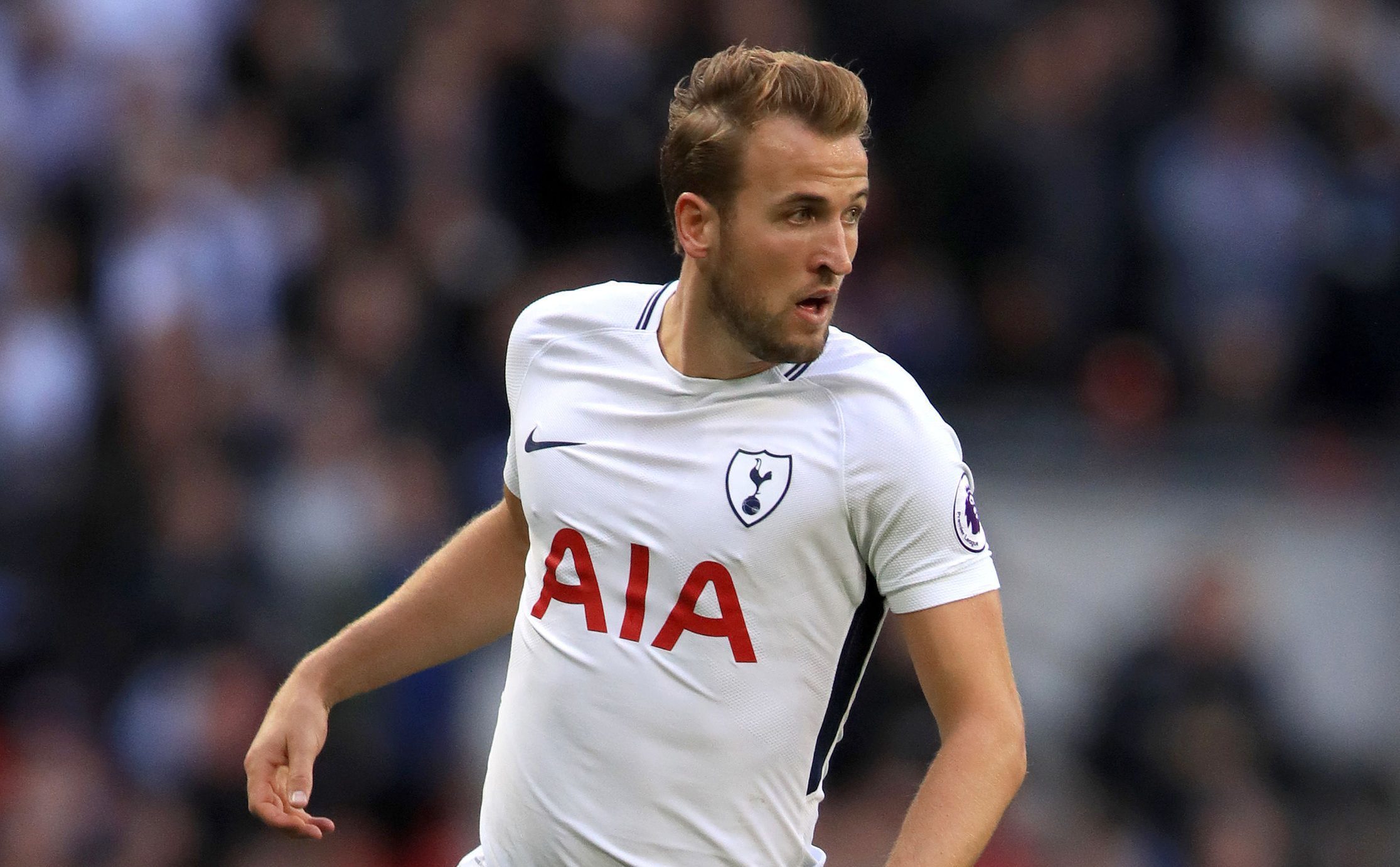 IT has been another action-packed seven days in the world of the Premier League.
Ronald Koeman lost his job at Everton with the Toffees in the bottom three and Claude Puel is the new man in the chair at Leicester.
But after the rotations in the League Cup in midweek, PREMIER LEAGUE WEEKLY only has eyes on the big one at Old Trafford tomorrow lunchtime as Manchester United face Tottenham.
Who will be City's closest challengers?
HAVING looked like the Premier League title race could be a straight fight between Manchester City and Manchester United, Tottenham now find themselves level on points with United, going into tomorrow's clash, albeit with both clubs five behind leaders City. Suddenly United are the ones with a few questions to answer following the disappointing goalless draw away to Liverpool and then the horror show at Huddersfield last Saturday. What Jose Mourinho would have banked on as four points turned into a measly one. That allowed Spurs to catch them up thanks to their first two league wins at Wembley in successive games. And the way they dismantled Liverpool themselves last Sunday in winning 4-1 showed once again what a good team they are.
Something will have to give at Old Trafford as United have not yet dropped a point at home and Spurs are 100% on the road. The Reds have not even conceded a goal yet in their four games, and have rarely looked like doing so. But surely Tottenham will threaten that record over the course of 90 minutes. However, this is not just about United's defence. Their fans will demand more of their team as an attacking force than has been seen in their last two Premier League games, with leading scorer Romelu Lukaku barely having a sniff of goal.
United will certainly expect to be more on the front foot against Spurs, especially given that their star man, Harry Kane, has been ruled out with a hamstring injury. It is certainly a blow for Mauricio Pochettino and he now has to prepare for the biggest game of the season so far without his biggest weapon. City boss Pep Guardiola recently described Tottenham as the 'Harry Kane team', but now is the chance for them to emphatically refute that claim with actions rather than words.
It was only the League Cup – but was it a bad omen for Spurs?
THE LEAGUE CUP will always be fourth out of four on the list of priorities for any top club. And with fixtures to come against Manchester United and Real Madrid, it was probably no surprise that Mauricio Pochettino shuffled his pack so much against West Ham on Wednesday. But to lose 3-2 at home, having been 2-0 up is never a good feeling.
Pochettino had said that his priorities beforehand were the Premier League and the Champions League, which is a given, but remember, Tottenham are not exactly laden with silverware. They have never won the European Cup, their last league title was in 1961 and they have won just two League Cups in the last 26 years, stretching back to 1991.
Pochettino has undoubtedly built a fine side in North London, but the time is coming when Spurs have to deliver. Players like Kane, Hugo Lloris, Dele Alli, Christian Eriksen and Toby Alderweireld are more than good enough to claim a major trophy. Just think of Leeds under David O'Leary, Sir Bobby Robson's Newcastle and the Arsenal side of Cesc Fabregas and Robin van Persie. They were all excellent teams, just like Spurs now, but what did they have in common? They won nothing. There is nothing in the cabinet that crystallises their achievements. The danger for Pochettino would be to have another high finish in the league, a last-eight result in the Champions League and something similar in the FA Cup. There would be pats on the back and plenty of plaudits, but nothing tangible.
That is in contrast to Manchester United. The reign of Louis van Gaal was derided in most quarters but ended with an FA Cup triumph. Mourinho's first league season was hardly a roaring success, but sixth place was masked by a Europa League win and League Cup glory at Wembley. That is three trophies in a period when they have finished a combined 21 points behind Spurs and played inferior football. But the history books will show United 3 Tottenham 0 in the trophy column. And it's why United continue to attract the best players and Spurs anxiously wonder if they will be able to keep their star names happy.
Players of the Day
When you think of Manchester United and Tottenham, you automatically think of the two star strikers – Lukaku and Kane. But this time, the focus is shifting onto the men at the opposite end of the field – the goalkeepers. David De Gea and Hugo Lloris are two of the finest goalkeepers in world football, the No1s for Spain and France respectively, and they are central to the success of United and Spurs.
So far, De Gea has conceded just four goals in nine Premier League games, keeping seven clean sheets. In most of those matches, he has been far quieter than in recent seasons, as Mourinho's constant work has made United much better defensively. However, when called upon, he still makes incredible saves as he did in the match at Stoke to keep out a volley from striker Jese. Those have become his trademark during his time in England, and it's impossible to imagine him not having to producing something from his repertoire against Spurs. He has won United so many points in the years since Sir Alex Ferguson left, yet the Spaniard has not been required to do that yet this season – but history tells us that he will needed at some point.
For Lloris, it's five clean sheets and six goals conceded. But here is a player of great responsibility as captain for both club and country. The Frenchman also makes crucial saves and is happy to make clearances and interceptions outside his area as part of his defensive remit. Lloris usually brings a calm authority to proceedings with good saves and a strong temperament. At 30, he has four years on De Gea and should be entering the prime years of his career. This is now his sixth season at Spurs and Lloris is too good not to end up with a winners' medal to show from his time at the club.
Stat of the Day
5 – THE number of away wins recorded by Tottenham at Arsenal, Chelsea, Liverpool and Manchester United in the Premier League from exactly 100 matches.
Adam's Saturday Scores
Manchester United 2 Tottenham 1
Arsenal 3 Swansea 0
Crystal Palace 1 West Ham 1
Liverpool 3 Huddersfield 1
Watford 2 Stoke 0
West Brom 1 Manchester City 2
Bournemouth 1 Chelsea 3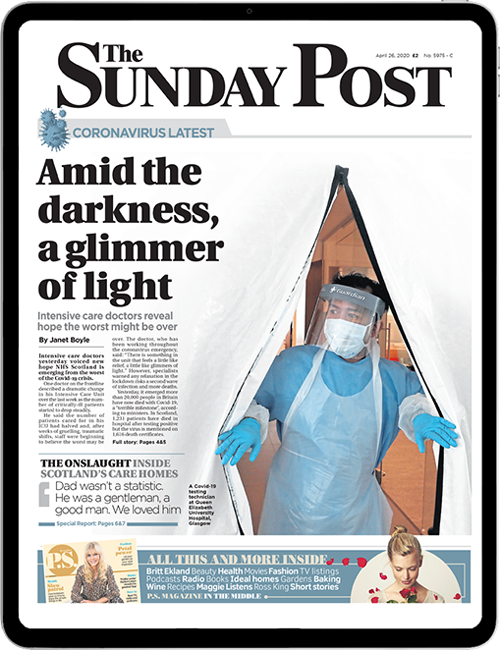 Enjoy the convenience of having The Sunday Post delivered as a digital ePaper straight to your smartphone, tablet or computer.
Subscribe for only £5.49 a month and enjoy all the benefits of the printed paper as a digital replica.
Subscribe