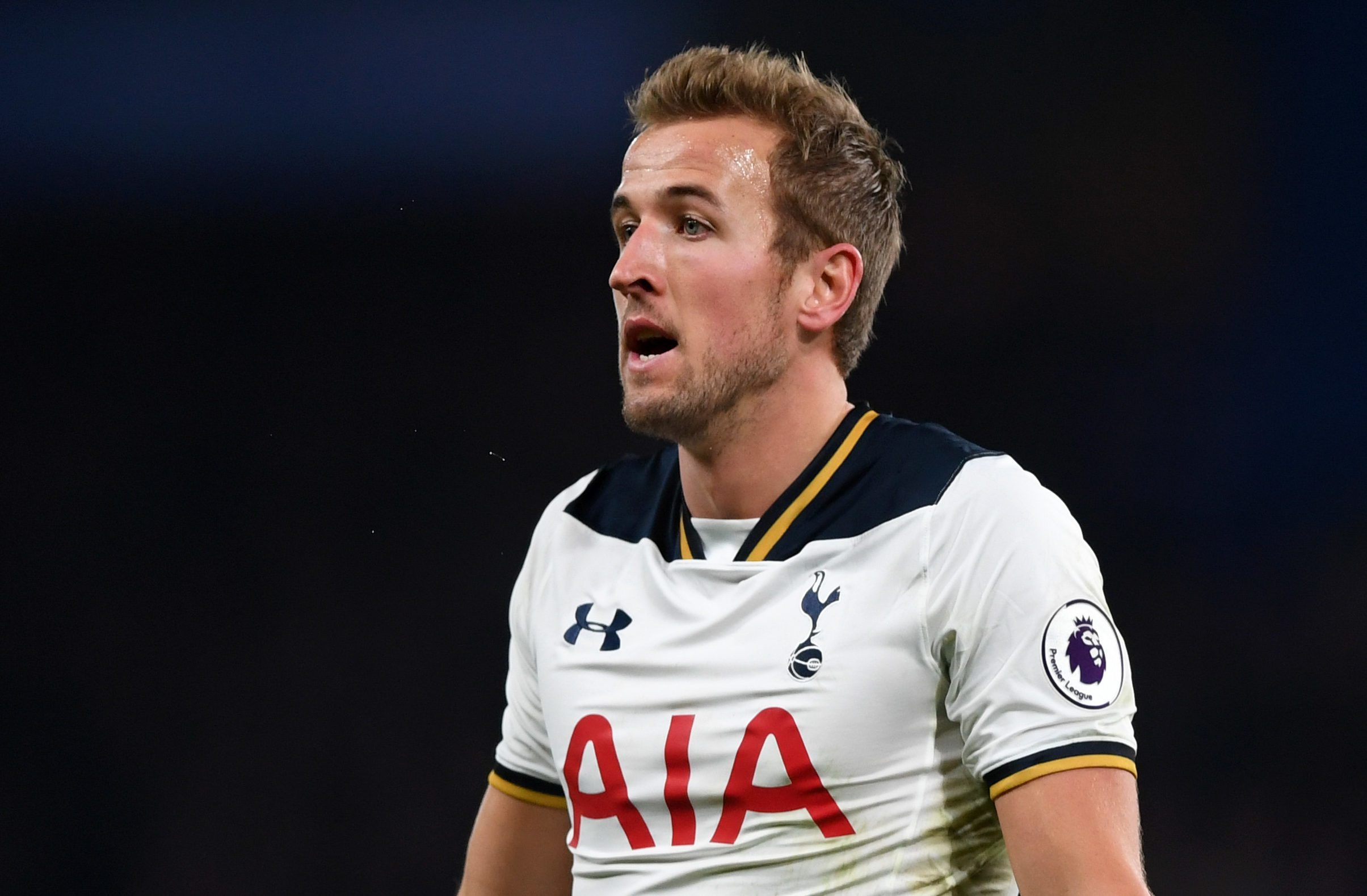 THE first international break is over and now the meat of the domestic season can really begin.
The Champions League and Europa League group stages start in midweek but before then, we have a round of Premier League fixtures to watch and this week's PREMIER LEAGUE WEEKLY focuses on three players firmly in the spotlight.
The August hoodoo is over, but is everything OK with Harry Kane?
HARRY KANE starts the first match after the September international break with two more goals than in any other Premier League season. Two goals in four games means he has ended that oddity of never scoring a league goal in August, but something seems to be missing.
Perhaps we have become too accustomed to Kane scoring goals. With 105 in the previous four seasons, the Tottenham striker has developed a reputation whereby you expect him to score every week. So when he doesn't score, there must be something wrong with him.
The remarkable thing about Kane is that he finished the World Cup as the Golden Boot winner, yet the tournament raised more questions than answers. Five of the six goals came against Tunisia and Panama and three of the six were penalties. While it is obviously an excellent achievement, it feels like there is a big 'but' in there somewhere. When he had a big chance with England 1-0 up in the semi-final with Croatia, he did not score and the Croatians came back to win.
Kane played in all bar one of England's seven games in Russia and has since played all four league games for Spurs and featured in both games during the international break. He is the first name on the teamsheet for both club and country with no real alternatives for either. This is where the problem comes. Obviously, Kane has to play, but he feels obliged to play, too. Neither Mauricio Pochettino or Gareth Southgate can dare to start a meaningful game without him.
After receiving some rough treatment against Colombia in the last-16 match, Kane continued at the World Cup but without the same dynamism. Then after just three weeks' holiday, he returned to training, enjoyed the birth of his second daughter, and then began the Premier League season five days later. It is possibly the case that Kane is in need of a good, long break. Sadly, modern football does not allow you that and so, Spurs' main man will be back out at Wembley today trying to end Liverpool's 100% start to the season and show that any potential problem is just a figment of our imagination.
Do the minutes really add up for Rashford?
IT was telling that Jose Mourinho dedicated four minutes of his Manchester United pre-match press conference telling the world that Marcus Rashford has played more football than any other English youngster in the Premier League. With 7,280 minutes under his belt, no under-21 has played more since Rashford made his debut in February 2016.
But in this case, the problem is not the cold hard case presented by Mourinho, but the perception. When Rashford burst onto the scene under predecessor Louis van Gaal, he was thrown straight into the action up front and scored crucial goals against Arsenal and Manchester City. As a result, he was immediately in the limelight at the age of 18 and went to Euro 2016 on the back of that.
Since then, Mourinho has come in and brought Zlatan Ibrahimovic and then Romelu Lukaku with him. The message has been clear – these are my main men up front. And few could argue with that. Rashford has actually played a lot of football and has been involved in the vast majority of United's matches, but mostly from the substitute's bench. In the minds of the wider football public, Rashford has not kicked as much as was expected. By the same age, Robbie Fowler, Michael Owen and Wayne Rooney – three other talented young English strikers – were all club mainstays.
So that is thrown at Mourinho as he has never been perceived as a lover of young talent in the same way that van Gaal was. Rashford continues to show moments of promise allied with frustration, which is why his starts are not as bountiful as he would like. He scored two in two for England, which was a welcome return. In comparison, Lukaku scored three in two for Belgium. And regardless of the fact that Rashford is suspended for tomorrow's trip to Watford, two goals in the win at Burnley last time out would have guaranteed the Belgian the main striking role.
Sky Sports pundit Jamie Carragher argued this week that Rashford needs to leave United to fulfil his potential and not because of lack of minutes, but responsibility. The point of being a team's main point of reference and principal goal threat, knowing your place is guaranteed for all the main matches and so not having to worry about impressing the manager or trying too hard.
As Mourinho should know after working in England so long, the clamour for English players to do well is overwhelming and so when a teenager bursts through at a club like United, the focus is greater because the expectations are higher. It comes down to the question: Is Rashford not quite up to the task at that exalted level or because his manager does not give him the opportunity?Mourinho has had his say. The player must wait a few days to make his case.
Can Ozil end his negative spiral?
FOR the first time in his professional career, Mesut Ozil had the international break off. He could get away and reflect, having called time on his Germany career after a terrible World Cup, both personally and for the team.
The Germans went out at the group stage in their worst World Cup performance for 80 years. Ozil was considered a fall guy for two reasons. One, his own personal performances were nowhere near what he had produced four years before when they became World Champions. And secondly, for the huge diplomatic incident created when he had his picture taken with Turkish President Recep Tayyip Erdogan ahead of the tournament, along with Manchester City's Ilkay Gundogan. Identity in Germany remains a huge issue for so many citizens of Turkish heritage and Ozil stirred up a hornet's nest. But such was the negative reaction it created, he stepped back from the national team.
So it has been a chance to focus fully on his club career at Arsenal. After five seasons in North London, Ozil has won three FA Cups, but come up short in the biggest competitions. If anything, he underlined the strengths and weaknesses of Arsene Wenger's final years. Brilliant on his day, he went missing too often in crucial away matches, yet never lost the faith of his manager.
Now Wenger has gone and Unai Emery has taken over, so everyone has started from zero. Emery knows there are big changes required at Arsenal and no one is guaranteed anything. Ozil has played in three of Arsenal's matches and has neither a goal nor an assist to his name, while he mysteriously did not play in the home win over West Ham. He signed a whopping new contract at the Emirates in January, but was linked with Turkish giants Fenerbahce during the international break. In his short time in charge, Emery has had to answer more questions about Ozil than any other Arsenal player and these questions will persist until the German starts producing on the pitch.
The playmaker's CV is already impressive, but his reputation is taking a pounding and that is very hard to change. People will forget about the World Cup winner's medal and focus instead on the non-performances away from home. A trip to winless Newcastle offers him the first chance to change that narrative. It will not be easy. Ozil will have to roll up his sleeves and earn the right to play but that is exactly what Arsenal fans want, and need to see.
Stat of the Day
42 – Tottenham are the underachievers of the modern Premier League era, yet no club has taken more points against Welsh opposition than Spurs, with 42 from their 16 games against Swansea and Cardiff, making them 'Top of the Taffs'.
Adam's Saturday Scores
Tottenham 1 Liverpool 2
Bournemouth 2 Leicester 2
Chelsea 3 Cardiff 0
Huddersfield 0 Crystal Palace 1
Manchester City 3 Fulham 1
Newcastle 1 Arsenal 1
Watford 0 Manchester United 2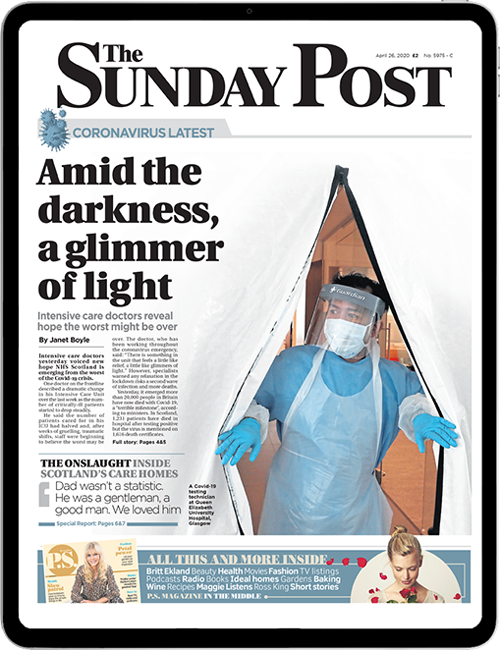 Enjoy the convenience of having The Sunday Post delivered as a digital ePaper straight to your smartphone, tablet or computer.
Subscribe for only £5.49 a month and enjoy all the benefits of the printed paper as a digital replica.
Subscribe