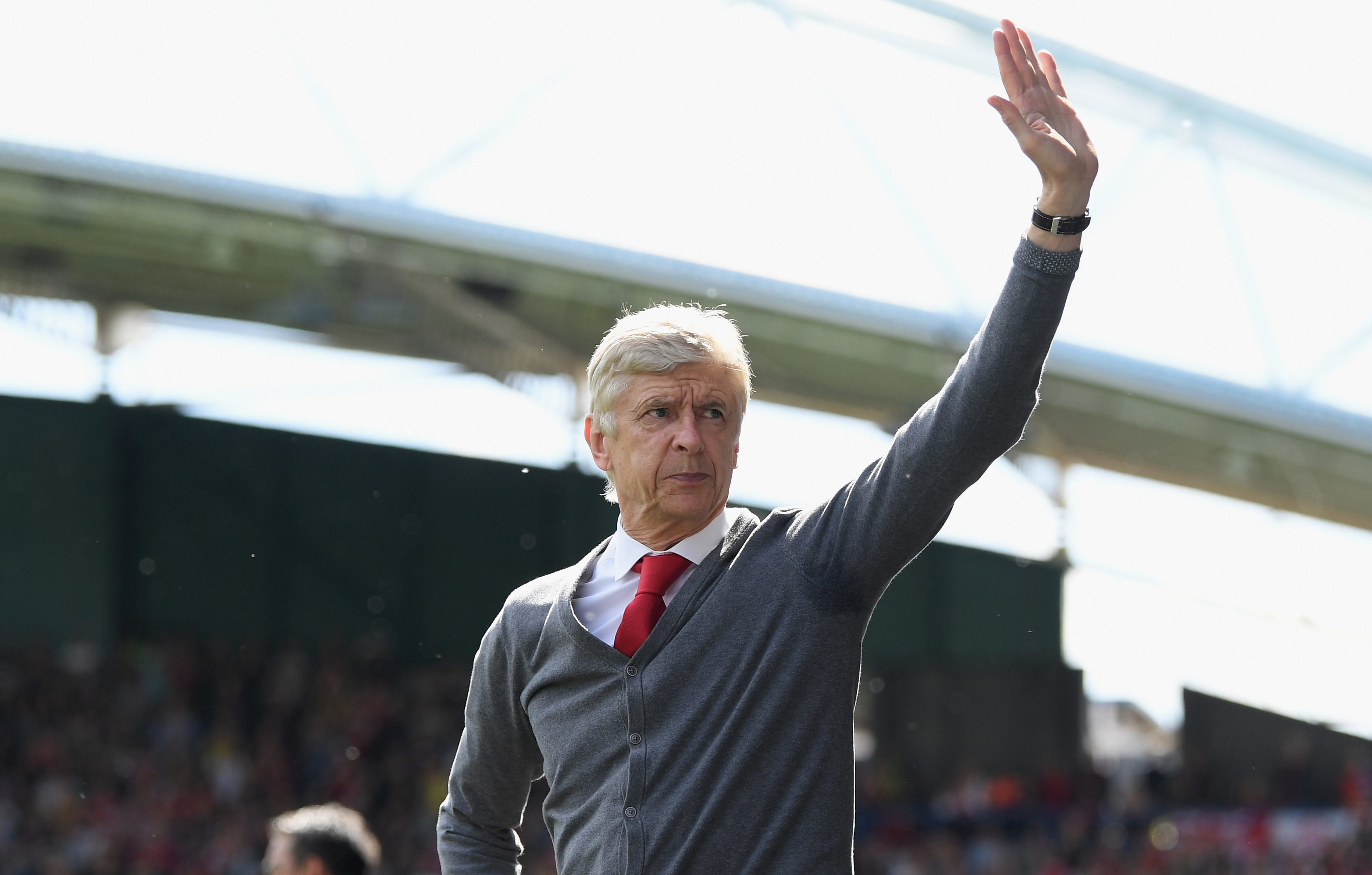 AS the World Cup starts to loom into view and the FA Cup final and Champions League final wrap up club football, it's time for PREMIER LEAGUE WEEKLY to assess the previous nine months.
It's divided into two parts and in today's first half, we assess the Champions League finalists, two failing London giants and the season's surprise packages. 
---
ARSENAL – 6th; 63pts
Pre-season prediction: 4th
Rating: 5/10
A SAD season for Arsenal. On the pitch, they were way off the pace and they finished with their lowest points total since the season before Arsene Wenger arrived. Anger grew amongst the supporters about the direction the club was heading and finally Wenger announced he was leaving this summer. The Frenchman has done tremendous things for Arsenal and English football but his successor has a lot of work to do to make the Gunners real challengers again.
Pivotal game
Arsenal 0 Manchester City 3 (Mar 1)
THREE days after losing the Carabao Cup to the same opponents at Wembley, Arsenal needed a response in the league. They played better, but unfortunately so did City, who were 3-0 up after 33 minutes. The chasm on the field was one thing but the huge gaps inside the Emirates Stadium were something else entirely. It was the sight of all those empty seats that prompted the board to act and remove Arsene Wenger.
BOURNEMOUTH – 12th; 44pts
Pre-season prediction: 10th
Rating: 7/10
ANOTHER successful season for Bournemouth. They recovered from a very poor start to book a fourth season of Premier League football. Credit must go to Eddie Howe for never panicking and moving away from the ethos of positive football. They will always take a few beatings, but score more than enough goals to keep away from trouble.
Pivotal game
Bournemouth 3 West Ham 3 (Dec 26)
THE Cherries began this Boxing Day fixture in the bottom three, but rescued a point thanks to Callum Wilson's injury-time equaliser to establish their reputation as the comeback kings. There was a huge hint of offside and handball about the goal, but it was allowed to stand and the momentum was huge. They put together an unbeaten seven-match run, including wins over Arsenal and Chelsea, which was the bedrock of their run to safety.
BRIGHTON – 15th; 40pts
Pre-season prediction: 20th
Rating: 8/10
NOTHING other than a successful season for Brighton as they defied the odds to survive with two matches to spare. Manager Chris Hughton did a fine job as he maintained a dignified and diligent air throughout the season. Credit too, must be given to their scouting system as the likes of Pascal Gross, Jose Izquierdo and Davy Propper were excellent signings.
Pivotal game
Brighton 3 West Ham 1 (Feb 3)
THE Seagulls had won one of their previous 14 games coming into this fixture amidst a feeling they were starting to sink towards trouble. With the game level at 1-1, they needed inspiration and Izquierdo provided it with a wonderful curling effort. They went on to win the match and gained the second wind in the last three months to get over the line.
BURNLEY – 7th; 54pts
Pre-season prediction: 19th
Rating: 9/10
BURNLEY not only survived their second season up, they positively prospered. They got off to a super start and overcame a sticky period after Christmas to end the campaign preparing for a European tour. Hats off to manager Sean Dyche and his players for a superb season. Their work ethic was superb and they were difficult opponents for every team they faced.
Pivotal game
Chelsea 2 Burnley 3 (Aug 12)
HAVING lost their top scorer and star defender from the previous campaign, omens didn't look great last August as they headed to the Champions. But they were three up by half time and held on resiliently for a famous win. Last season, it took until April to record a win on their travels but as a sign of progress, they followed this result up with six more away wins and draws at Tottenham, Liverpool and Manchester United.
CHELSEA – 5th; 70pts 
Pre-season prediction: 5th
Rating: 5/10
WHAT a change from 12 months ago. Back then, Chelsea were basking in the glow of a title win and manager Antonio Conte. Now after tomorrow's FA Cup final, the Italian will almost certainly be on his way. His mood changed this year from being intense but happy to very dark and his constant moaning about transfers wore thin by the end. Chelsea still have many talented players, but without Diego Costa, they didn't carry the same bite and they finished in a Europa League spot for the first time in 16 years.
Pivotal game
Chelsea 2 Burnley 3 (Aug 12)
CHELSEA's title defence got off to the worst possible start at home to Burnley. They lost Gary Cahill to a red card, were 3-0 down by half-time and ended the game with nine men after Cesc Fabregas saw red. The afternoon set the tone for a difficult season, and they never truly recovered.
CRYSTAL PALACE – 11th; 44pts
Pre-season prediction: 14th
Rating: 7/10
WHAT a season at Selhurst Park. It began with the disastrous Frank de Boer experiment and ended with a glorious run to safety under Roy Hodgson. Crystal Palace looked dead and buried earlier in the season but with Hodgson's sure hand at the helm, they became inspired with Wilfried Zaha and latterly Ruben Loftus-Cheek playing a big part in their recovery.
Pivotal game
Crystal Palace 2 Chelsea 1 (Oct 14)
GOING into the game, the table read played seven, lost seven, goals scored zero. Palace were on a one-way ticket to the Championship. Hope came in the return from injury of Zaha and the Eagles' talisman scored the winner as Palace shocked the defending Champions. Escape acts have to start somewhere
EVERTON – 8th; 49pts
Pre-season prediction: 7th
Rating: 5/10:
MANY clubs would argue that eighth place in the top flight was a solid campaign, but it has been a miserable one for Everton. Ambitions were raised after a £150 million spending spree, but they made a disastrous start under Ronald Koeman, floundered under David Unsworth and were eased to safety to Sam Allardyce. There were no cup runs and not one single memorable performance against a backdrop of the neighbours reaching the European Cup final.
Pivotal game
Southampton 4 Everton 1 (Nov 26)
EVERTON's early season woes reached a nadir on the South Coast as they were torn apart by the usually shot-shy Southampton. This came three days after a 5-1 home defeat to Atalanta in the Europa League and any thoughts that caretaker boss David Unsworth could steady the ship for the rest of the season were gone.
HUDDERSFIELD – 16th; 37pts
Pre-season prediction: 17th
Rating: 9/10
THE party continues for Huddersfield this summer as they look forward to more Premier League football. They had the worst squad in the league under David Wagner, but a combination of spirit, togetherness and sense of adventure right through the club brought them so much more. Successive wins in August kickstarted them and they finished the job with those heroic backs-to-the-wall draws at Manchester City and Chelsea. Don't expect it to be any easier for them next season, though.
Pivotal game
Huddersfield 1 Watford 0 (Apr 14)
THIS was a dog's dinner of a match but the result was all that mattered. Tom Ince's injury-time winner felt big at the time and those two extra points just gave the Terriers the cushion they needed above the bottom three to approach a daunting run-in with more belief.
LEICESTER – 9th; 47pts
Pre-season prediction: 8th
Rating: 6/10
THE campaign could be split into three for Leicester. A bad start which cost Craig Shakespeare his job, an upturn under Claude Puel in the middle but then a poor finish, which has led to speculation over the Frenchman's future. Jamie Vardy hit 20 goals and Riyad Mahrez also showed glimpses of that title-winning form and it leads you to wonder whether the Foxes could and should have done a bit better.
Pivotal game
Leicester 1 Swansea 1 (Feb 3)
THE Foxes were without Riyad Mahrez for this one after the collapse of a deadline-day move to Manchester City. Perhaps it was an ominous sign of the future as without him, they couldn't beat the Swans. It was also the start of a poor run of six winless games at home against teams below them, which ended their chances of a Europa League spot and sparked doubts about Puel.
LIVERPOOL – 4th; 75pts
Pre-season prediction: 6th
Rating: 8/10
THAT rating would have to change to 9/10 if Liverpool win the Champions League final next weekend against Real Madrid. But they have secured a top-four spot, played some wonderful football and had the Golden Boot winner and Footballer of the Year in Mohamed Salah, so there is lots to be optimistic about on the red half of Merseyside.
Pivotal game
Swansea 1 Liverpool 0 (Jan 22)
IT would have been easy to pick Liverpool's barnstorming 4-3 win over Manchester City nine days earlier but this shock loss was dispiriting and all too-familiar. If Liverpool are to properly challenge for a first Premier League title next season, they cannot afford any such slip-ups which have blighted previous attempts.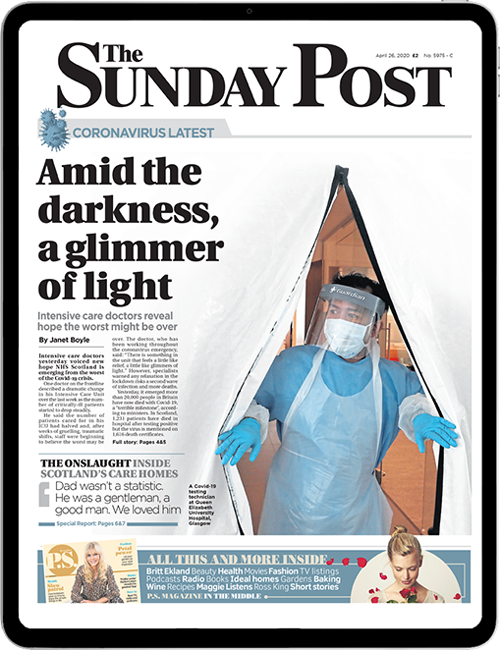 Enjoy the convenience of having The Sunday Post delivered as a digital ePaper straight to your smartphone, tablet or computer.
Subscribe for only £5.49 a month and enjoy all the benefits of the printed paper as a digital replica.
Subscribe