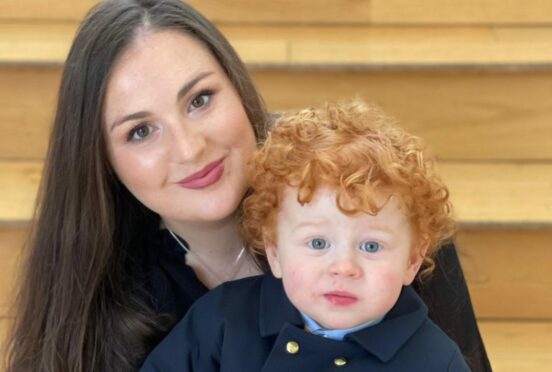 One of the most influential charities working to make pregnancy safer today asks why Scots women are still not being offered cheap and effective life-saving tests available elsewhere in the UK.
Tommy's, the largest UK charity carrying out research into the causes of premature birth, miscarriage and stillbirth, has urged ministers to adopt the Placental Growth Factor (PIGF) blood test that can detect those at risk of pre-eclampsia, a potentially lethal pregnancy-related condition.
The test, now routinely offered to pregnant women in England and Wales, allows early diagnosis helping doctors treat and prevent life-­threatening complications for mothers and babies.
PIGF tests are now offered in 85% of UK maternity hospitals and in other countries around the world, including Mozambique and Sierra Leone but the Scottish Government has yet to give the go-ahead for maternity units to roll them out.
The delay has bemused clinicians and Tommy's chief executive, Kath Abrahams, said: "We know that pre-eclampsia can be linked to pregnancy complications, which is why it is important we identify women at risk and offer the right treatment to the right women at the right time.
"Tests can now diagnose ­pre-eclampsia and make it easier to identify the women and babies at greatest risk, reducing complications and saving lives. But good maternity care shouldn't depend on where you live. Every parent and every baby should have the best start in life."
The Sunday Post reported two weeks ago the bafflement of doctors at the delay in introducing the tests in Scotland. Alerting obstetricians to pre-eclampsia allows them to offer mothers treatment to lessen the chance of giving birth prematurely. It also prevents mothers from developing a condition called Hellp ­syndrome, which risks their lives.
Pre-eclampsia, if undiagnosed and untreated, can develop into eclampsia, where high blood pressure can result in pregnant women suffering seizures.
The campaign to extend the ­life-saving test to Scotland is backed by leading obstetrician Professor Andrew Shennan, of King's College, London. "The PIGF test is a valuable tool in diagnosing pre-eclampsia and this has already been proven by good research," said Shennan, who chairs UK charity, Action On Pre-eclampsia.
"I am absolutely behind making it available to every mother at risk. We have been pushing to get the test recognised in Scotland."
The Scottish Government boasted of being the first of the UK four nations to announce a women's health plan last year but has since admitted a key proposal, the ­appointment of a women's health champion, may not happen for three years and that several recommendations, highlighted as key, have similarly lengthy timelines.
It initially suggested NHS boards in Scotland could offer PIGF tests, which cost less than £100, if they wanted but we contacted all of them and the 11 who responded said they did not offer the test, with most waiting for national guidelines. Three did not respond.
Labour MSP Jackie Baillie said: "We cannot allow the women of Scotland to be missing out on this vital test. Pre-eclampsia is an incredibly serious condition and every effort must be made to tackle its prevalence."
Tory MSP Miles Briggs said: "A lot of health care ­professionals are questioning why expectant mums are not getting the test when woman around the world are. It begs the question why not Scotland?"
The Scottish Government said it was "committed to ensuring that women receive high-quality, safe care, including in the diagnosis, prevention and treatment of pre-eclampsia," adding: "We continue to work with the Perinatal Network to examine the adoption of PlGF testing for pre-eclampsia in Scotland and will learn from its roll out in the NHS in other parts of the UK."
Having the test would have allowed earlier intervention and saved me so much pain, trauma and worry
Rachel Mark, 34, became worried when her hands and feet began swelling and she started vomiting 37 weeks into pregnancy.
The mum, from East Lothian, said: "I then suffered pain in my upper right ribs and my blood pressure readings were high but my midwife indicated that there was nothing to worry about.
"With that advice, I assumed that this was all part of pregnancy but I later found out that I had the classic symptoms of a life-threatening pregnancy complication and variant of pre-eclampsia."
The solicitor says her labour was induced at 42 weeks into pregnancy, nearly two weeks after full term, and a midwife who came on duty mid-shift said she felt uneasy about the discomfort she was in.
She said: "I was transferred to the labour ward with higher grade obstetric care and told I had a complication of pre-eclampsia called Hemolysis, Elevated Liver Enzymes and Low Platelets (Hellp) and I was allowed to labour for a while longer before being given a caesarean section under general anaesthetic.
"It meant missing the birth of my son Rafferty, which as any mother will tell you, should be one of the most joyous moments of life.
"I also lost a lot of blood and suffered other complications. Even today, I still have trauma issues.
"There is also the worry about the long-term effect on my liver and kidneys and I will have them monitored throughout life.
"I honestly feel that having the test for pre-eclampsia would have alerted doctors much sooner and allowed them to intervene with treatment."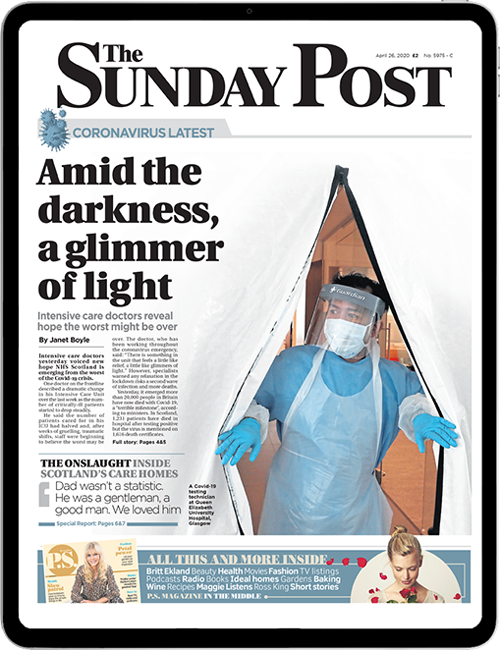 Enjoy the convenience of having The Sunday Post delivered as a digital ePaper straight to your smartphone, tablet or computer.
Subscribe for only £5.49 a month and enjoy all the benefits of the printed paper as a digital replica.
Subscribe