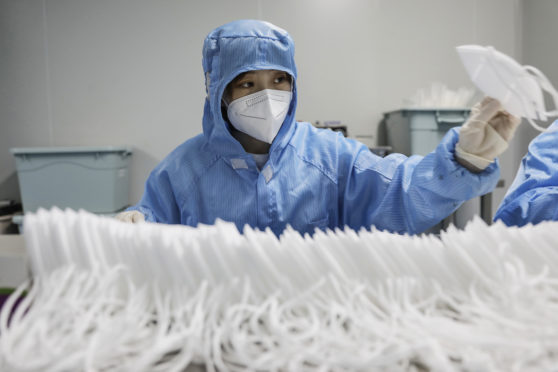 An MP has claimed PPE procurement during the pandemic squandered billions of pounds of public money and was at risk of fraud and significant profiteering.
SNP MP Peter Grant, a member of Westminster's public accounts committee, said the scale of wastage was so high and spending so reckless that basic rules on contracts were flouted. He spoke as his committee revealed that £4bn worth of faulty PPE which was not fit for purpose was to be burned.
The committee report said the Department of Health and Social Care (DHSC) lost 75% of the £12bn it spent on PPE in the first year of the pandemic due to inflated prices and faulty kit.
Glenrothes MP Grant said: "There is a lot more investigating to be done but there is the possibility here of significant fraud. That is a very serious thing to say even if there is no hard evidence of it yet.
"The auditor general should be able to say there has been no fraud but he almost said the opposite to committee saying he couldn't give assurances that there hadn't been fraud and he just didn't know.
"The scale of the wastage means there has almost certainly been significant profiteering. I have people in my constituency at the end of their tether with the cost-of-living crisis. People have to deal with losing £20 a week on their universal credit and yet billions of pounds have been wasted for nothing in return.
"That will leave a lot of people feeling very let down. The rules over contracts were publicly relaxed at the time because of the pressures of the pandemic.
"But there were still some basic rules which should have been followed but weren't."
The report identified £4bn of PPE that will not be used in the NHS and needs to be disposed of.
There is no clear disposal strategy for this excess but the DHSC says it plans to burn significant volumes to generate power – despite concerns about cost-effectiveness and environmental impact, the report said. Nearly a quarter of the PPE contracts awarded are now in dispute as a result of the department's "haphazard purchasing strategy".
Shadow Scottish Secretary Ian Murray MP said: "This is a damning report which lays bare the scale of waste of taxpayers' money at the hands of Boris Johnson.
"Taxpayers' money is almost literally going up in flames.
"Throughout the pandemic and since, Tory ministers have seemed more interested in lining the pockets of their mates than spending public money wisely.
"The Covid public inquiry must be free of the Prime Minister's interference so it can get to the bottom of this scandal.
"Ministers must face the full consequences of their wasteful negligence and unforgivable corruption."
Matt McLaughlin, Unison Scotland's head of health, said: "It is a huge waste of money that could have been invested in our struggling NHS and social care services."
The DHSC said some of the claims over PPE disposal were misleading. It said: "In the face of an unpredictable and dangerous virus, we make no apology for procuring too much PPE rather than too little, and only 3% of the PPE we procured was unusable in any context.
"At the height of the pandemic, there was unprecedented global demand for and massive inflation in prices of PPE.
"But despite these global challenges, we delivered over 19.8 billion items of PPE to frontline staff to keep them safe.
"Now we are confident we have sufficient PPE to cover any future Covid demands, we are taking decisive action and have reduced storage costs by 82% since October 2020."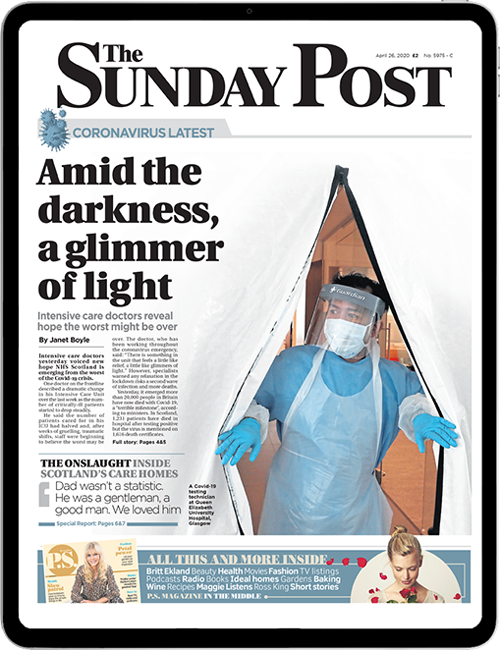 Enjoy the convenience of having The Sunday Post delivered as a digital ePaper straight to your smartphone, tablet or computer.
Subscribe for only £5.49 a month and enjoy all the benefits of the printed paper as a digital replica.
Subscribe