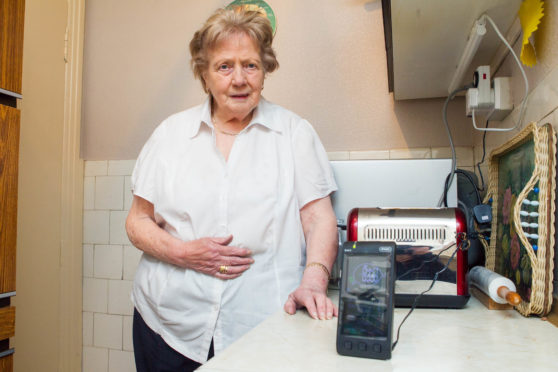 Peggy George almost blew a fuse when she started receiving power bills more than 20 times higher than usual.
The grandmother of eight has always kept a close eye on her energy use at her modest home in Dundee.
She pays a monthly direct debit of £109 to Npower for gas and electricity, adequately covering her needs.
However, the 79-year-old was shocked when bills for more than £2,000 started arriving through her letterbox.
"I was suddenly getting these sky-high demands," she said. "I monitor my gas and electricity meters all the time and submit the figures every month.
"There is no way I was using that much power."
Peggy contacted Npower several times but said the big bills kept coming.
"I told them that the situation was ridiculous and it was very worrying.
"I wasn't going to pay the gas bill for the whole of Dundee." Peggy had smart meters fitted at her home last year, happy they would enabled her to easily monitor her energy usage.
"The meters were showing that I was using my normal amount of power but then these huge bills started coming and nobody at Npower could give me any explanation, or sort it."
Peggy contacted Raw Deal for help and we asked Npower to investigate.
It turned out one of the smart meters was faulty. It was showing the correct figures at Peggy's house but was sending the wrong figures back to the company. Npower quickly admitted the error. Peggy's bills have now returned to normal and she will also be getting a £60 refund for her troubles.
Npower said: "In August 2018, Mrs George had smart meters installed. Unfortunately, the gas meter details hadn't updated on our system causing the incorrect charges.
"We have called her to apologise and explain the situation. We have also agreed to call her again to confirm when the account has been amended."
Peggy said she was happy with the outcome and thanked Raw Deal for stepping in.
She added: "I would urge people to keep a close eye on their bills."
Iagan MacNeil, head of policy at Smart Energy GB, which promotes the new wave of meters, was aware of teething troubles with some devices.
He said: "Independent research encouragingly shows that 66% of Scottish smart meter owners would recommend others get one installed, but we do recognise that some consumers have had issues with their smart meters."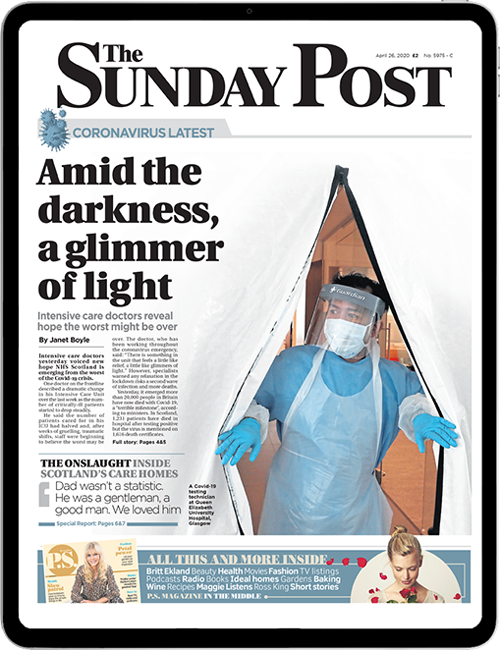 Enjoy the convenience of having The Sunday Post delivered as a digital ePaper straight to your smartphone, tablet or computer.
Subscribe for only £5.49 a month and enjoy all the benefits of the printed paper as a digital replica.
Subscribe