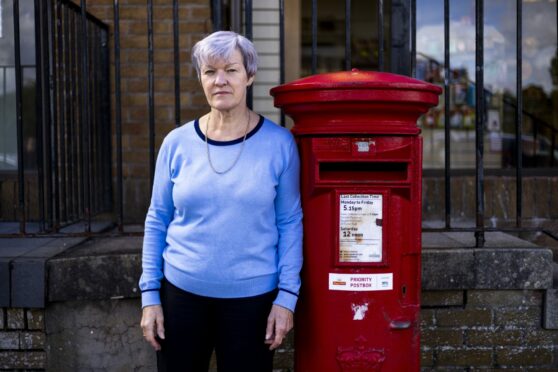 They deliberately lied to her, wrongly accused her of theft, falsely told her she was the only one under suspicion, unfairly suspended her, left her in despair and in debt, and darkened her mother's final days with a baseless cloud of suspicion.
On Wednesday, Louise Dar will have her say, detailing the crimes of the Post Office and how her managers ruined her life and the lives of dozens of other branch managers wrongly accused of theft because of catastrophic IT failures.
She lost £44,000 in the Post Office Horizon IT scandal and is among 10 people to give evidence when a public inquiry into the huge miscarriage of justice hears testimony in Glasgow.
More than 700 Post Office branch managers were given criminal convictions when faulty accounting software made it look as though money was missing, suspected stolen, from their tills. Dozens of convictions have now been overturned but many lives have been ruined and some lost.
The Post Office Horizon IT inquiry is holding Human Impact Hearings in Glasgow on Wednesday, part of a series of hearings in cities around Britain. Dar, from Lenzie, lost £44,000 when the faulty system created several shortfalls in her branch accounts. She was then suspended and locked out of the Post Office systems.
Dar told how her mother died ­not knowing her daughter had been exonerated. Along with her husband Rehman, she had to pay for the many accounting shortfalls from the takings of their own business to satisfy Post Office auditors. Branch managers can only run post offices if they agree to pay all deficits in accounting.
Dar, 39, opened the Post Office branch in 2014 in Lenzie, where she grew up and lived. "I had a strong IT background and worked as an analyst previously, but the auditor the Post Office sent to set up the Horizon system was poor," she said. "She could not log into the system and on day one our stock, stamps and cash were logged wrongly by this auditor, and I was immediately down by £977.
"She had been with me all day watching then asked if I had stolen the money. I was stunned. I had to prove my innocence but, nevertheless, pay the £977 shortfall myself until it was resolved several months later. This became their attitude to every Horizon IT failure. They always assumed I had stolen any shortfalls."
At one point, their post office ­takings showed a £8,000 deficit, which Post Office auditors insisted was £12,000. "Some nights I, Rehman and my mum or dad were in the shop till almost midnight trying to find the cause of the shortfalls," she said. "The Post Office insisted I was the only subpostmaster with an accounting problem but, in truth, there were hundreds of us. They isolated, bullied and extorted money from every one of us.
"Rehman and I were suspended from operating our post office branch in July 2015. Even then, shortfalls were appearing in our accounts and I was not even in the building."
Throughout their ordeal Dar's mum was ill and died before the scandal was exposed and her daughter cleared. "I have memories of her saying she wished this could all be sorted out for us but she never lived to see it. I feel angry about the worry this caused her at her most vulnerable time.
"I was summoned to a ­meeting with an auditor the day before her funeral and asked for it to be delayed on compassionate grounds, but was refused. When I attended, my manager did not have the decency to turn up. He sent someone else. Everything about the Post Office was heartless. It wasn't us stealing, it was them. They took everything from us." The couple closed their shop and post office in 2017. "Rehman and I have been through almost unbearable stress. My dad helped fund some of the deficit caused by the faulty IT system. We are still in debt to others, and are working to pay it off."
Dar was one of the six lead ­claimants in a successful High Court case in 2019, in which a group of 555 subpostmasters and mistresses challenged the Post Office over the accusations. That paved the way for a series of cases in which 72 people had criminal ­convictions overturned.
Despite winning £43 million ­compensation, individual postmasters received only about £20,000 after paying legal costs based on a no-win-no-fee deal. In March the UK Government announced a compensation scheme for that group.
The Post Office said: "We are sincerely sorry for the impact of the Horizon scandal on the lives of victims and their families and we are in no doubt about the human cost. We are assisting the inquiry in its important work to determine what went wrong and to provide, as much as possible, closure for those affected."
It said compensation had been paid to more than half the postmasters who applied and interim payments of up to £100,000 to those who have had convictions overturned.
The Scottish Criminal Case Review Commission last week confirmed it was reviewing eight cases of potentially wrongful prosecutions linked to the Horizon IT scandal, with another case in the early stages of the process. It also expects more subpostmasters to come forward.
---
'Even though I was innocent, I was to pay the £11,000'
Nancy Chant has worked for the Post Office for 50 years but her long and loyal service counted for nothing when her accounts showed two deficits totalling £11,000.
The grandmother, 67, who runs the post office in Newton Mearns, East Renfrewshire, was asked to pay it back despite her protesting her innocence.
"The money was a horrible amount for me and I had to come to an agreement with the Post Office to pay it off over two to three years. My late husband was furious at the way I had been told to pay thousands for something that was clearly not my fault, but I had no choice," she said.
"I had signed a contract to make good any shortfalls in the branch accounts. It was only later I discovered that I was one of hundreds who had to pay for the faulty Horizon IT system's faults."
Like other falsely accused sub postmasters, she poured over the accounts looking for a discrepancy to explain the missing money, but it never emerged.
"My area manager asked if there was an error or had I stolen the money and I protested that I had never taken any from the Post Office, ever in all my years of service. Eventually, I had to accept that even though I was innocent, I was to pay the £11,000."
Chant, who is seeking compensation and the return of the money she was forced to repay, remains shocked by the Post Office's failure to acknowledge the problem was with its computer system and not its sub postmasters.
"Did none of the bosses stop and wonder if they were at fault, and not the honest people running hundreds of local post offices? I thought I was a one-off with a huge deficit in accounts, then I began to hear of others and realised the IT system was to blame."
Even today 15 years later she says she still gets nervous cashing up. "I regularly cash up every night, checking and double-checking every item."
---
'They broke me emotionally. I was interrogated like I was a criminal'
Another subpostmaster who will give evidence this week is Chris Dawson, 49, who lost his Pitlochry post office, shop, his home, car and tragically his marriage when the Post Office accused him of stealing £42,000.
"They then whittled it down to £17,500 and interrogated me at home. They went through drawers and personal belongings with my wife and children in the house and effectively broke me emotionally. I was interrogated, like I was a criminal. The computer system was wrong and they initially promised to right it but then hounded me for the money.
"I was not prosecuted despite their accusations but they destroyed my life. Now 12 years later, I am still devastated.
"The stress and pressure of being hounded for months drove me to the edge and I lost everything."
In 2020, The Sunday Post told of former Edinburgh sub-postmaster Phil Cowan who, along with partner Fiona McGowan, was falsely accused of stealing thousands of pounds.
She spiralled into depression after being wrongly accused and Cowan said: "She had suffered previously because of a childhood experience and fear of going to court and jail distressed her hugely."
She passed away in her sleep in 2009 aged 47, after accidentally overdosing herself on anti-depressants and alcohol, leaving two sons, age 12 and 14.
Cowan said: "There is every likelihood she would be here today if we had not been treated like this by the Post Office."
Solicitor David Enright, who represents 14 Scottish subpostmaster victims, including Dawson, and 150 UK in total, said: "My clients were and are upstanding citizens who were pillars of their local communities. Their lives were devastated by the Post Office's flawed Horizon computer system."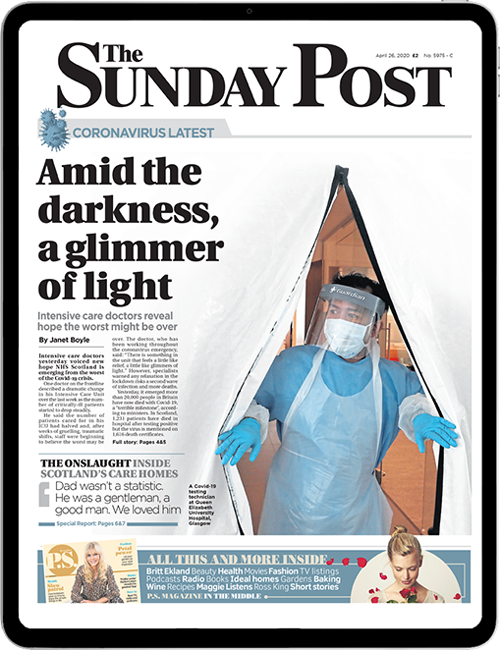 Enjoy the convenience of having The Sunday Post delivered as a digital ePaper straight to your smartphone, tablet or computer.
Subscribe for only £5.49 a month and enjoy all the benefits of the printed paper as a digital replica.
Subscribe