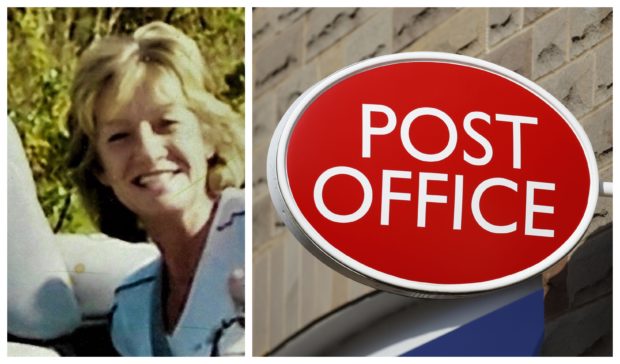 A former sub-postmaster whose partner died after being falsely accused of stealing thousands of pounds in the Post Office IT scandal has welcomed the clearing of dozens of wrongly convicted staff – but says, for his partner, it is too late for justice.
Phil Cowan's late partner Fiona McGowan died after spiralling into depression while waiting to appear in court after being wrongly accused of theft as accounting systems falsely suggested money was missing from post offices.
Court of Appeal judges on Friday quashed the convictions of 39 former postmasters after one of Britain's biggest miscarriages of justice. They were convicted of stealing money, and some imprisoned, after the Post Office installed a faulty computer system – called Horizon – into branches.
The Scottish Criminal Cases Review Commission (SCCRC) has confirmed it is investigating the convictions of five Scots sub-postmasters.
Fiona, who along with her partner Phil, were accused of stealing £30,000 from their Post Office branch in Parsons Green, Edinburgh. The stress of the investigation sent Fiona, 47, into a deep depression. She died in her sleep in 2009 aged 47, after an accidental overdose of anti-depressants and alcohol, leaving two sons, aged 12 and 14.
Phil, who now lives in Thailand, said: "Fiona may well be still alive today if she had not been facing court for false accusations of theft and died before clearing her name."
He welcomed Friday's Court of Appeal decision to overturn the convictions of 39 sub-postmasters, but said: "For Fiona, all of this comes much too late. For her, there can be no justice."
Unknown to her, the Post Office charges had already been dropped before her death – but she was never told. "We only found out much later – via a Freedom of Information request while campaigning with other sub-postmasters that the case against her was withdrawn but the Post Office did not have the decency – nor inclination – to inform us."
Friday's Court of Appeal judgment was met with cheers from ex-postmasters outside court and was hailed by Prime Minister Boris Johnson.
The clearing of the names of 39 people follows the overturning of six other convictions in December. This means more people have been affected than in any other miscarriage of justice in the UK. But more cases could follow with 22 under review in England and five in Scotland. There were more than 700 prosecutions based on Horizon evidence. Last September, the SCCRC wrote to 73 former sub-postmasters potentially affected by problems with the Horizon IT system.
Last week, it said: "The commission has now received five applications from individuals with criminal convictions potentially affected by issues arising from the Horizon computer system and claiming that they have therefore suffered a miscarriage of justice.
"There have also been a number of other enquiries which may lead to subsequent applications to the commission in the future. A stage one review of these five applications has been undertaken and the commission has decided to accept all of these cases to stage two, where a full review will be undertaken."
It is understood that applications from the families of convicted sub-postmasters who have since died would be considered.
Post Office chairman Tim Parker said: "The Post Office is extremely sorry for the impact on the lives of these postmasters and their families that was caused by historical failures.
"Post Office stopped prosecutions soon after its separation from Royal Mail a decade ago and has throughout this appeals process supported the overturning of the vast majority of convictions.
"We are contacting other postmasters and Post Office workers with criminal convictions from past private Post Office prosecutions that may be affected, to assist them to appeal should they wish.
"Post Office continues to reform its operations and culture to ensure such events can never happen again," he added.
"The full ruling by the Court of Appeal judges published today is detailed, therefore Post Office will assess the judgment carefully to understand what further action may be required."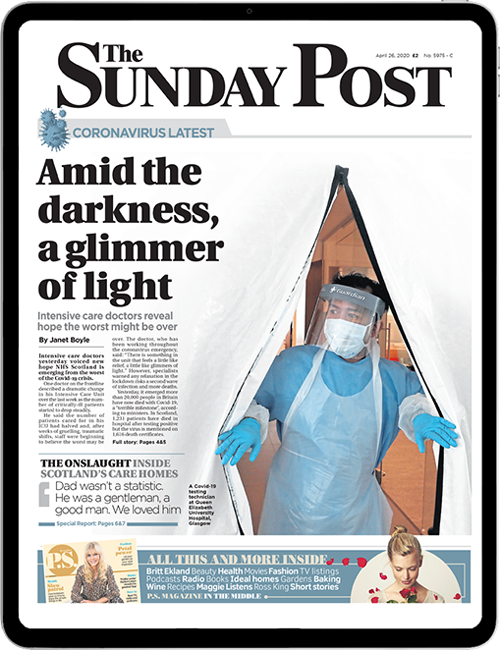 Enjoy the convenience of having The Sunday Post delivered as a digital ePaper straight to your smartphone, tablet or computer.
Subscribe for only £5.49 a month and enjoy all the benefits of the printed paper as a digital replica.
Subscribe