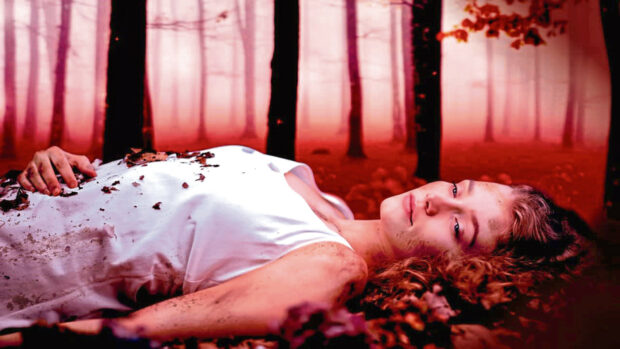 Almost two years ago, Dominic Hill turned off the lights in the rehearsal room at the end of a productive day, not realising he wouldn't be back the next morning.
Now, finally, post-pandemic, he is about to see his production of Scottish Opera's A Midsummer Night's Dream take to the stage.
"It funny, when we left that day the set was in place and we didn't know we wouldn't be coming back, so it was strange to walk back in to the space and the sets were still there, like they had been sitting there waiting for us for two years," said Hill, who is artistic director at the Citizens Theatre in Glasgow.
"I was hopeful we would come back, because we'd got so far with it the first time, and that we'd be able to put it on at some point, so it feels good that as things open up we've gone back to the show we closed down with."
While the sets remain the same, a different cast is in place after the delays.
"Most of the cast is new this time, so it feels like discovering the piece again, in a way," he continued.
"As Tytania we have Scottish Opera Emerging Artist, Catriona Hewitson, who is a fabulous young singer and she sounds amazing. It's nice to have a number of Scottish singers in the production.
"We have Jamie MacDougall, who does a lot of stuff for the BBC, who is wonderful as one of the mechanicals, and Lawrence Zazzo as Oberon is a wonderfully experienced countertenor. It's nice to have this broad range of experience throughout the company."
Benjamin Britten's opera is as well-loved as Shakespeare's timeless play, and Hill believes he knows why.
"What's interesting about the opera is it is a play that has been set to music, so while it's an opera it feels like rehearsing a play and all of those elements of a play are still very much present," he said.
"For example, the mechanical scenes are very funny – Bottom being turned into a donkey, his relationship with Tytania – and it has the same enduring magical quality to it. The piece as a whole has enduring themes – madness, passions of love, falling in love with the wrong person – that are still modern and fresh today.
"There is nothing wrong with playfulness and fun and wanting to give a really joyous time in the theatre at the moment, and the piece is a celebration as well of art and performance.
"It feels like the importance of art and theatre and opera are all celebrated as part of this piece and that feels significant for now. Theatres and opera houses have been shut for so long, so it feels great to put something on that celebrates those art forms."
Hill, who last directed Verdi's Macbeth for Scottish Opera in 2014, returns to the company to bring his Shakespearean expertise to the tale of four lovers lost in the woods, colliding with fairies and resulting in magic and comedy.
His day job is at the Citizens, where he has been overseeing a massive refurbishment of the historic Gorbals landmark. The pandemic has inevitably slowed down the work but he says the theatre will hopefully be up and running again next year. In the meantime, he is enjoying his experience with Scottish Opera.
He added: "I really enjoy coming here to work and we have a good relationship with Scottish Opera. It's nice for me to be in the rehearsal room working on this. For all it is a different company and organisation, it doesn't feel a million miles from home."
---
A Midsummer Night's Dream is part of a busy schedule for Scottish Opera. The company is also touring from this week with an Opera Highlights show, visiting Glasgow, Birnam, Midmar, Fochabers, Tain, Wick, Tarbert, Carinish, Castlebay, Craignish, Lochranza, Cove, Newton Stewart, Melrose, Lockerbie, Troon, Killin and Cumbernauld.
A Midsummer Night's Dream, Theatre Royal, Glasgow, Feb 22, 24, 26 Festival Theatre, Edinburgh, Mar 1, 3, 5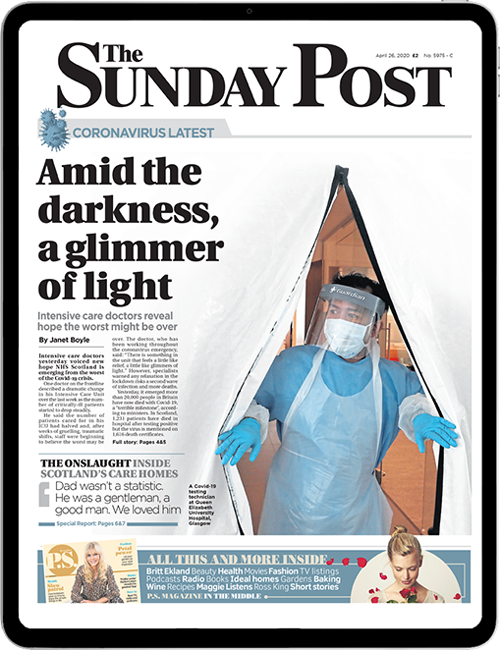 Enjoy the convenience of having The Sunday Post delivered as a digital ePaper straight to your smartphone, tablet or computer.
Subscribe for only £5.49 a month and enjoy all the benefits of the printed paper as a digital replica.
Subscribe