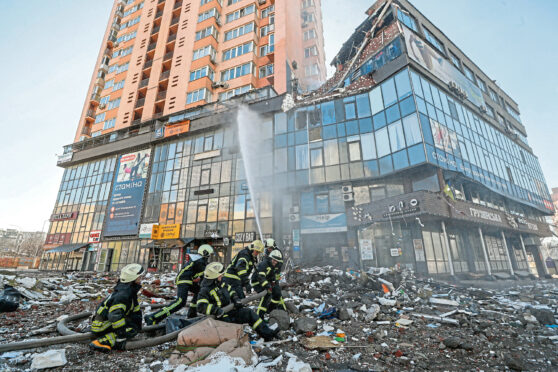 Vladimir Putin has a massive blind spot. He has never understood why he is hated.
He has never quite got that asking the West to accept him as a decent, democratic partner cuts no ice when he is simultaneously imprisoning or poisoning his political opponents or invading and annexing parts of neighbouring countries. For Putin, there is no contradiction in this.
When I worked for his communications team from 2006 to 2009, I often dared to tell them so. I say "dared" because none of them would be so blunt to their master; I could do it because I was an outsider. I wrote a memo in 2008 after Russia invaded Georgia and then absurdly proposed a "peace conference" to abolish Nato and satisfy Russia's security needs. "How can you expect anyone to listen to you at a time like this?" I asked. "If you want the West to respect you, you have to demonstrate you're a democrat first." Naturally my advice was ignored.
The expansion of Nato, taking in all the east European countries, but not Russia, has been Putin's great obsession throughout his rule. It has defined his foreign policy. But I am not sure that Western leaders really appreciated this.
Their response to Putin's complaints was always the same: Nato is a defensive alliance, we don't threaten Russia, and anyway it's not up to you to tell us which countries can join and which can't.
I had some sympathy for Russia's point of view (which, by the way, long predated Putin). In 1999 Nato showed it was not purely defensive when it bombed Serbia. Moreover it declared that Russia was its "enemy", and in recent years moved troops and armour closer to Russia's border. Putin always made clear that if Ukraine joined there would be war.
Ukraine did not join, but the West insisted on "keeping the door open". And that is what lay behind Putin's catastrophic decision to invade, justifying it to the world (and himself) with wild tales about freeing the country from "Nazis".
It could be his biggest mistake. If thousands of Russian soldiers die – indeed, if thousands of Ukrainians die – it could cause serious unrest at home, much more threatening than anything he has faced so far. You have to wonder whether he has lost his reason. Because crushing Ukraine, where millions of Russians have family and friends, could seriously rebound on him.
The president loves to wax lyrical about Ukrainians and Russians as one big family with a common history. But now he is showing his love like a brutal father, punching and kicking his son for wanting to leave home.
Don't expect him to be gentle on Ukraine. We have seen Putin's brutality many times. He devastated Chechnya to bring it to its knees. He exterminates opponents, most recently by trying to poison the opposition politician Alexei Navalny.
What a paradox Putin is. He came to power vowing to rebuild Russia's greatness, he hugged Western politicians and assured them Russia was a "European" country, he wanted to stride the world stage on a par with American presidents, he declared undying love for Ukraine. In the end he has achieved the opposite. Russia is a pariah state, he himself is reviled, the economy is stagnating, and he has made bitter enemies of Ukrainians.
I guess he still thinks he will go down in history as a great man. But history is full of men who are great for all the wrong reasons.
---
Angus Roxburgh is former BBC Moscow correspondent and media consultant to the Putin administration and author of Moscow Calling: Memoirs of a Foreign Correspondent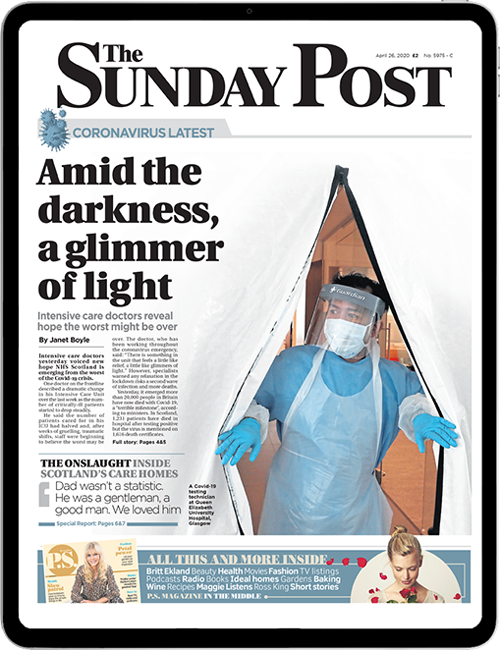 Enjoy the convenience of having The Sunday Post delivered as a digital ePaper straight to your smartphone, tablet or computer.
Subscribe for only £5.49 a month and enjoy all the benefits of the printed paper as a digital replica.
Subscribe