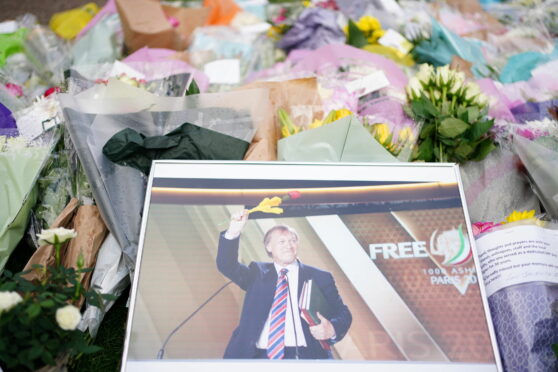 Andy Maciver is director of Message Matters and former head of communications for the Scottish Conservatives
The culpability for a murder lies with the murderer. An obvious statement, perhaps, but one which we would do well to remember over the next few days and weeks as we discuss the murder of a second MP in five years.
Sir David Amess was murdered by an individual, not by the media, the public, or fellow politicians.
As we enter another period of introspection about how we treat our politicians, how they treat each other, and whether our political discourse enables over-zealous behaviour, we should not forget this critical fact.
Murder is very obviously at the extreme end of the spectrum of over-zealous behaviour, and the motivation for Sir David's killing will probably remove it from the spectrum entirely, but our politicians, and indeed the media, should take the opportunity to reflect more generally on the fact that the impact of their comments doesn't always end with a retweet.
The "Tory scum" graffiti on the office wall. Fairly tame, perhaps. The brick through the window wrapped in a "Tory scum" poster. A little less so. The death threats in the mail with "Tory scum" liberally plastered on them. We can see where this spectrum goes.
So a period of introspection is what we now need. And a shared solution.
Dr Lisa Cameron MP: Those allowing this hatred online must be held responsible
It isn't that hard, if you think about it. We actually just need our politicians to behave like most of us behave everyday in our workplaces, and for the media to ingest that and reflect it.
I'd like to see politicians from across the divides pledge to do three things.
Firstly, question an opponent's policies, but never question their motives. In 20 years working with them, I am yet to encounter a malevolent politician.
Secondly, put yourself into the shoes of the family of your opponent before you make a comment about them. Would you want your family reading those words about you?
Finally, think through the potential consequences of what you are about to say. Are you enabling behaviour that might cause an opponent personal harm?
None of this would have altered the behaviour of Sir David's assassin, given his suspected motivations, and I don't intend to pretend otherwise.
But it wouldn't half help to change the face of our increasingly nasty politics.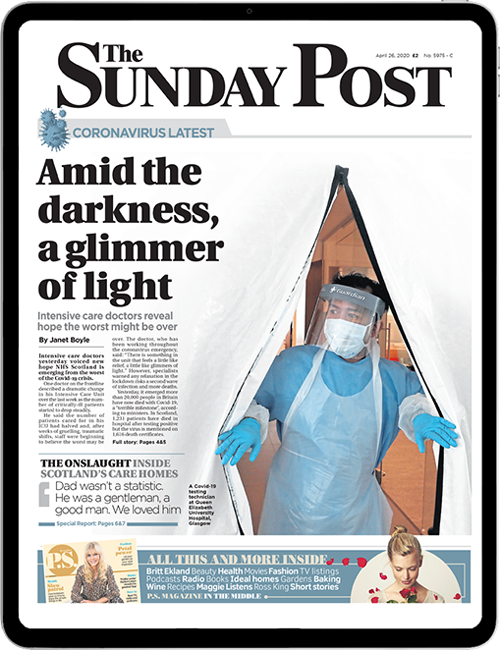 Enjoy the convenience of having The Sunday Post delivered as a digital ePaper straight to your smartphone, tablet or computer.
Subscribe for only £5.49 a month and enjoy all the benefits of the printed paper as a digital replica.
Subscribe