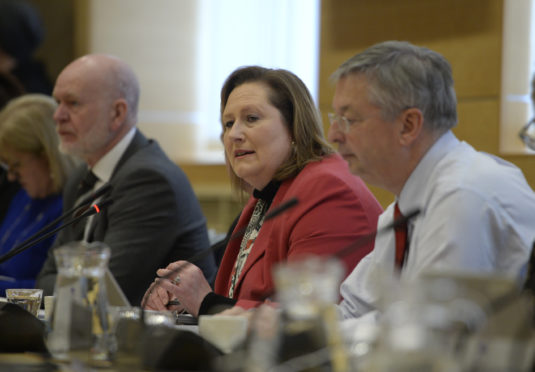 The former chief executive of Scotland's police watchdog was signed off with work-related stress just seven months after taking up his job, we can reveal.
Hugh Grover resigned last month after four months off sick as an official report revealed debilitating tensions between the board of the Scottish Police Authority and managers.
Mr Grover, who spent 25 years in senior roles in the public sector in England, took up the £117,000-a-year post at the SPA in October 2018.
He resigned after 11 months having worked only 135 days. He received £27,000 of salary in lieu of notice and £3,000 in unused leave entitlement. His departure has put the office culture at the SPA under fresh scrutiny.
The chair, Susan Deacon, a former MSP, was enlisted by ministers to give the organisation drive and focus after sustained criticism of its performance and alleged failure to hold Police Scotland to account.
A recent report by Her Majesty's Inspectorate of Constabulary in Scotland (HMICS) found some improvement but inspectors said change to tackle structural issues has been too slow with a "profound effect on staff morale and wellbeing".
Inspectors said the failure to restructure the authority has led to unacceptable levels of uncertainty for SPA staff and pointed out that each of the three SPA chairs have had different ideas about the organisation's role and how it should work.
They revealed disagreements between the board and managers on the way forward while the board had met up to 30 times in private, often without staff, fuelling fears of a lack of transparency and secrecy. The board say the meetings were for training and induction of new members.
Inspectors said Mr Grover had tried to introduce a new structure but the board did not approve his blueprint and was "ultimately responsible" for delays to reforms.
In addition, Ms Deacon and other board members were getting involved in operational matters "well outwith their core non-executive role".
A senior SPA source, who asked not to be named, said: "Successful leadership is based on openness, honesty and respect. Those values are not playing out in the working environment at the SPA."
"The chair is very clear in her own mind about what that strategy is, but I personally find it difficult to interpret that, and I don't think I am the only person in that position."
Calum Steele, general secretary of the Scottish Police Federation, said the resignation of Mr Grover posed questions about the culture at the SPA.
He added: "It is now more apparent than ever that the organisation continues to have deep-rooted cultural problems. We must discover what went wrong and what must change."
Mr Grover declined to comment in detail, saying: "It was with much regret that I stepped down from my role but it was clear to me that it was the best course of action for me and the authority."
The SPA said: "The challenges and weaknesses of the SPA since its inception back in 2012 are well documented and have been debated more openly and widely than possibly any other public body in Scotland.
"Over the last two years, significant progress has been made to strengthen and stabilise the leadership of Police Scotland, bring in new board members and improve governance and decision making.
It added: "The current board is actively taking forward a wide-ranging programme of change and improvement to address long-standing issues affecting culture and performance."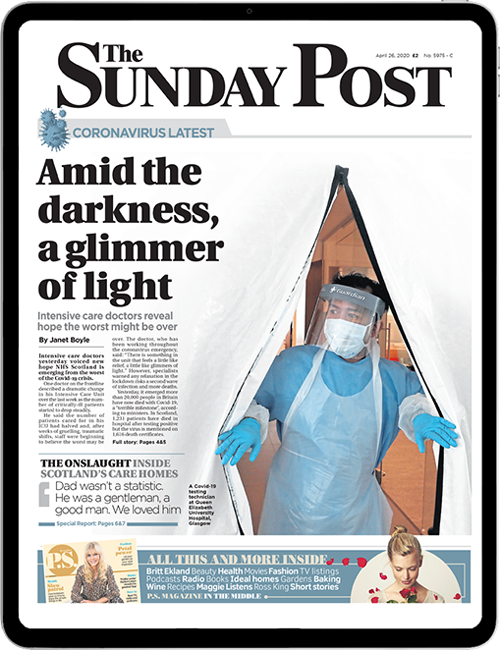 Enjoy the convenience of having The Sunday Post delivered as a digital ePaper straight to your smartphone, tablet or computer.
Subscribe for only £5.49 a month and enjoy all the benefits of the printed paper as a digital replica.
Subscribe