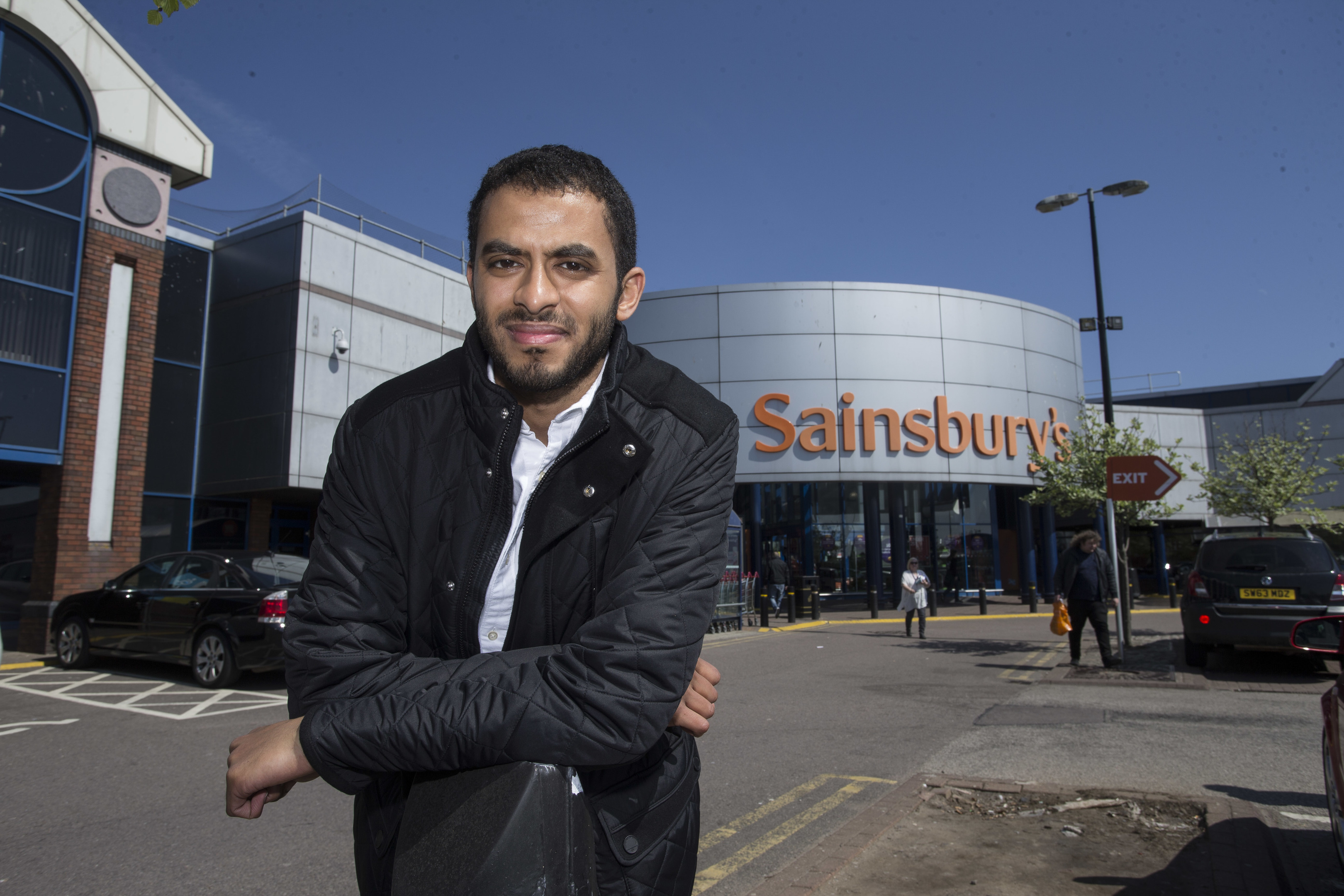 POLICE have been criticised by a watchdog for their handling of a complaint by a trainee doctor who was cleared of terror charges.
Yousif Badri, 31, faced more than five years in jail after detectives detained him amid fears he was preparing for a terror outrage.
But the aspiring doctor complained police got the wrong end of the stick during their probe – including claiming he was spreading a "unique" Al-Qaeda slogan online.
Police Scotland has now been ordered to explain to Yousif, who was arrested at an Aberdeen supermarket in 2013 while he was buying a sandwich, why they thought what he claimed was a bog-standard Arabic saying used by millions around the world was a terror catchphrase.
The criticism comes after a torrid week for the force.
Last week, it emerged the Police Investigations and Review Commissioner (PIRC) was probing chief constable Phil Gormley over bullying allegations.
Now, PIRC has published its report on Yousif's complaints.
The prosecution case – which saw him accused of being involved in conduct "with the intention of committing acts of terrorism" – unravelled in court in 2015.
The verdict prompted the medical student – now a trainee at Aberdeen Royal Infirmary – to complain to the force's top brass about the way they handled the investigation.
He fired off a 14-page complaint about the probe – dubbed Operation Rance by officers – to the force in January 2016. Six months later – and within days of The Sunday Post revealing how he was seeking compensation for his arrest – they replied.
But Yousif said the response failed to address his grievances and he asked the PIRC for a review.
The independent PIRC – which examines how complaints are dealt with by Scotland's single force as well as investigating the most serious incidents involving it – has now concluded his grievances were not "dealt with to a reasonable standard".
Now, Commiss-ioner Kate Frame has asked the force to review Yousif's complaint again.
Last night, Yousif said: "Police Scotland carried out a very poor review of the complaint I raised and PIRC have now confirmed that.
"In the last week I've written to the force asking for an update on what is happening.
"The whole police probe was woeful and points to real holes in the knowledge about the training Police Scotland officers have – and their capacity – to investigate terror offences.
"They don't seem to understand basics about Islam or extremism."
Yousif said counter-terrorism officers "seized on his mundane activities to make them appear more menacing and suspicious than they were".
He claimed officers had little knowledge of Islam and had to ask one of his pals about why Muslims prayed five times a day.
He was also stunned to be accused of posting a tweet containing a warped terror slogan used exclusively by Al-Qaeda in their magazine, Inspire. Experts say the phrase – "Whoever feels safe from punishment misbehaves" – is actually an Arabic proverb which is in everyday use in the Muslim world.
The charges related to the "Al-Qaeda slogan" were dropped before going to court, yet the Crown continued to pursue a case against Yousif – but failed to get a conviction.
In a move described as "unusual" by legal sources, trial Judge Lord Turnbull told the jury he "wholeheartedly agreed" when they returned a not guilty verdict at the High Court in Glasgow in October 2015. But Yousif believes he has still been targeted by Police Scotland officers.
He claims that he was detained on their say-so at a British airport by another police force and quizzed on his stance on terrorism last January.
It's one of three complaints that the PIRC has concluded Police Scotland should now review.
It also been asked to address the confusion over the "Al-Qaeda slogan" and whether its officers have adequate "knowledge and training" to deal with terror offences.
The PIRC report states: "The applicant submitted a report outlining his belief that Police Scotland wrongly interpreted an Arabic phrase used by him on a social media platform as 'unique' to a proscribed organisation (Al-Qaeda).
"The applicant states within this report that this allegedly erroneous belief was part of the reason for his subsequent arrest.
"As the case against the applicant is no longer live, it is considered that Police Scotland should be in a position to fully explain to him why the phrase on his social media feed was considered by Police Scotland to be 'unique' to this organisation.
"In relation to his third complaint, the applicant outlined within his submission, the actions of officers who stopped him on 2 January 2016 at an airport in England when he was detained.
"The applicant alleges he was informed by one of the officers that this stop was at the request of Police Scotland.
"The applicant states that he was thereafter asked a series of questions by these officers which the applicant believes was done in an attempt to re-examine/reassess the excuse he had presented at trial and which had formed the basis of his defence.
"It is considered that Police Scotland should be in a position to explain the reason for the request to detain him at the airport. As Police Scotland has failed to address these complaints or provide the applicant with a response, it is concluded that neither complaint was dealt with to a reasonable standard."
It added that Police Scotland had also "failed to address the crux of the complaint or provide the applicant with a response which addresses his concern that the officers had insufficient training and knowledge to carry out the investigation" into his alleged terror activity.
Former top police officer and Labour MSP Graeme Pearson said: "Sometimes circumstances acknowledge you've got it wrong and should say sorry. But Police Scotland often fail to do that."
Chief Superintendent Alan Speirs, head of professional standards at Police Scotland, said: "The applicant made a complaint which was fully investigated. However, he was unhappy with the outcome and referred the issue to the PIRC.
"They have asked us to re-investigate, which is ongoing. As this is a live investigation we cannot comment on the detail of the complaint. However we fully comply with all recommendations and directions from the PIRC, and are doing so fully in this case."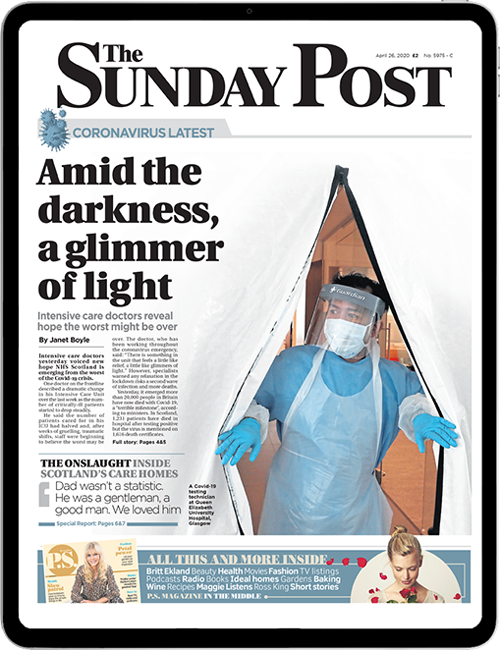 Enjoy the convenience of having The Sunday Post delivered as a digital ePaper straight to your smartphone, tablet or computer.
Subscribe for only £5.49 a month and enjoy all the benefits of the printed paper as a digital replica.
Subscribe