POLICE officers have blasted "farcical" delays in Scotland's courts – saying that victims of crime are losing faith in the justice system as a result.
The scathing judgment from the Scottish Police Federation comes just three weeks after a Sunday Post special investigation on the £10m-a-year cost of delays to trials going ahead.
The federation – which represents rank-and-file Scots officers – said witnesses were "having to waste days lolling around" waiting for cases to be called.
SPF general secretary Calum Steele said that Crown Office staff were "overwhelmed with work", leaving fiscals "often unprepared".
Mr Steele set out his attack on the prosecution service in a statement ahead of an inquiry into the Crown Office and Procurator Fiscal Service (COPFS).
He said: "The COPFS needs to significantly up its game in dealing with victims and witnesses.
"This is especially true when it comes to court, where what can only be described as farcical levels of disturbance and inconvenience are experienced.
"It appears to the SPF that large numbers of cases are called, not because there is any prospect of the case being heard, but to ensure timescales can be adhered to."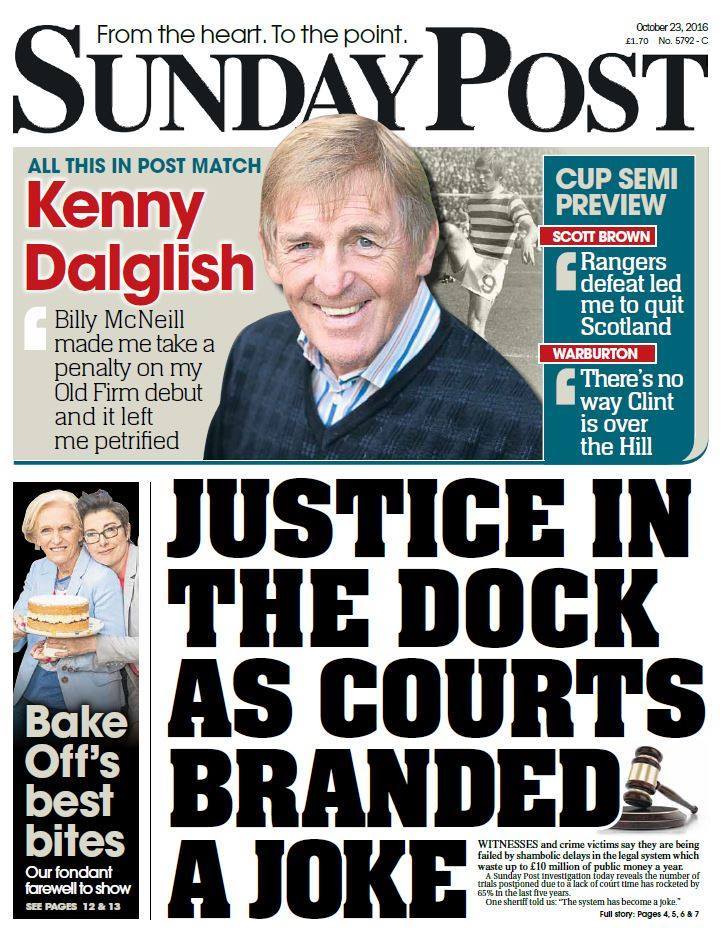 The investigation into the COPFS will be heard by Holyrood's justice committee on Tuesday.
A Crown Office spokesman said: "Victims are at the heart of the justice system. We are working with criminal justice partners to minimise inconvenience to both witnesses and victims of crime."
Three weeks ago, we revealed that the number of postponed trials had increased by 65% in the last five years.
Our investigation found that the justice system wasted £10m of public money a year by calling witnesses to trials they knew had no chance of going ahead.
Witnesses said that they were expected to wait at court for days at a time with no indication when they would be giving evidence.
A sheriff told The Sunday Post: "It's a joke.
"Every day I know there is not a hope in hell that all that these trials will be going ahead, as do the court staff and lawyers, but the ridiculous charade has to be acted out for the sake of meeting target dates."
Between 2010/11 and 2014/15, the average length of time for a case to be completed increased from 19 to 22 weeks.
---
READ MORE
Sunday Post Investigates: Scotland's £10 million court 'charade'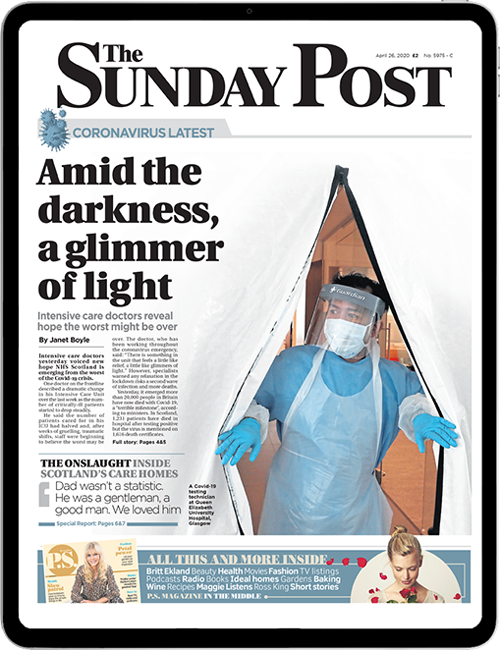 Enjoy the convenience of having The Sunday Post delivered as a digital ePaper straight to your smartphone, tablet or computer.
Subscribe for only £5.49 a month and enjoy all the benefits of the printed paper as a digital replica.
Subscribe