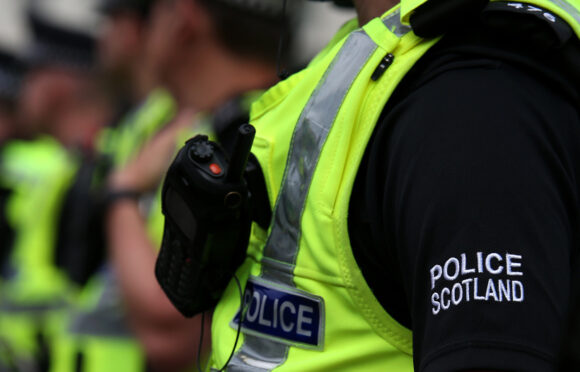 A Police Scotland officer was allowed to transfer to England after being accused of stalking and assaulting his partner, who was also an officer.
He joined Kent Police months before his former partner was told that he would not be charged with any offence.
Yesterday, the former partner, 32, said his transfer should not have been allowed if the investigations into her claims were ongoing. She had accused him of stalking her after their relationship ended because of his violence and temper.
She went on to make a series of serious allegations against other officers, claiming women officers at the Forres station endured a workplace culture stained by sexism, bullying and misogyny.
Her claims of a "boys' club" atmosphere included an account of how male colleagues took her to an isolated forest and dumped her after midnight to "teach her a lesson" for reporting her boyfriend's behaviour. They returned for her later and a special Crown Office unit, dedicated to investigating allegations against officers, refused to prosecute that and 16 other allegations of criminal acts and neglect of duty involving five officers.
In a four-page letter sent in March, prosecutors did not deny her account of being abandoned alone in woods at night against her will but said it was not an offence. The letter said: "Ultimately, the view was reached that the conduct did not amount to a crime."
The letter details 16 other allegations ranging from assaults on members of the public – including a woman being sprayed with pepper spray without justification – and sexual assault and harassment of police colleagues to failing to properly investigate complaints and entering false information into intelligence logs.
Prosecutors decided none could be prosecuted, most of them because of "insufficient evidence," some because "the conduct did not amount to a crime."
The Criminal Allegations Against the Police Division had been passed the claims by the Police Investigations Review Commissioner (PIRC) which initially considered criminal charges were possible against four of the officers named in the complaint.
The young woman, who says she felt so betrayed she was unable to remain in the job she once loved, said: "The sort of things that happened to me are still happening to other female officers I've stayed in touch with. If serving officers cannot get justice, how can the public have any confidence they will?"
She has resigned, and says she despairs change will ever come, despite assurances from the Chief Constable that bullying will not be tolerated.
She said: "My life has been in limbo for almost four years, ever since I finally decided enough was enough.
"The bullying campaign that took place after I complained made it clear that suddenly I had become the problem instead of the victim. Others who stood up for me were bullied too."
Inside the boy's club: Former assistant chief calls for judge to lead inquiry into police sexism and misogyny
The officer, who says the force failed to follow its own guidelines on domestic abuse or workplace bullying, claimed one chief inspector told her: "You will essentially be leading this crusade on your own".
The Crown Office's Criminal Allegations Against Police Division told her: "There were difficulties in corroborating the content of some of the disclosures you made to some of those officers.
"Even when those disclosures could be corroborated, the other evidence did not support that those officers had committed the offence of neglect of duty. The fact that an officer has not followed a Standard Operating Procedure or carried out certain investigations does not always means that he or she has committed a criminal offence."
Her claims of being stalked by her former partner were investigated by his colleagues who decided he had done nothing wrong. The Crown Office decided: "A number of police colleagues considered the evidence and reached the conclusion that this conduct did not amount to a crime."
Her allegations included a claim that two male officers tied a pregnant officer's office door shut, trapping her so she had to escape through a fire escape but, the Crown Office said, the "conduct did not amount to a crime". Similarly no offence had been committed when officers stapled a female civilian worker's jacket to the wall.
One of her allegations has led to a prosecution of an officer, who has retired since being charged.
The former WPC said: "Other officers have stayed in touch with me and tell me the same culture continues, and they fear it always will.
"I'm just relieved to be away from it now, but it's very sad that I had to end my career just to feel safe."
Employment law specialist Stephen Smith of Livingstone Brown, who represents her, said: "This shocking case clearly shows why more and more officers are now coming forward."
Police Scotland said PIRC carried out an independent, Crown-directed investigation and reported their findings to the Crown Office.
The force declined to comment on whether any disciplinary proceedings have been taken against any of the officers facing allegations.
It added: "Following this, our Professional Standards Department continues to consider other relevant matters. As set out in legislation, the outcome of conduct proceedings in Scotland is private."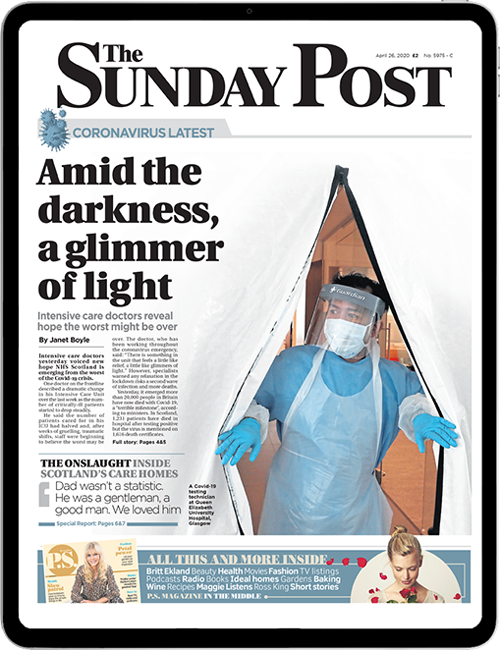 Enjoy the convenience of having The Sunday Post delivered as a digital ePaper straight to your smartphone, tablet or computer.
Subscribe for only £5.49 a month and enjoy all the benefits of the printed paper as a digital replica.
Subscribe