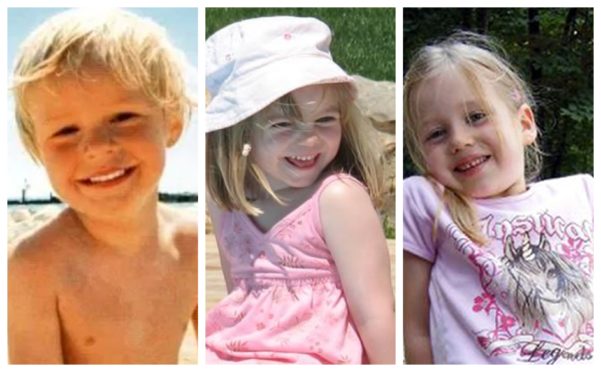 The German sex offender being investigated over the suspected abduction of Madeleine McCann was yesterday linked to the disappearance of a third child.
Christian Brueckner, 43, a jailed paedophile now suspected of abducting Madeleine during a family holiday in the Algarve in 2007, is now being probed over the disappearance of two German children.
Six-year-old Rene Hasee vanished from a beach in the Portuguese Algarve while on holiday with his family, from Elsdorf, Germany, in 1996.
His father Andreas told a German newspaper "there could be a connection" between his son's case and Madeleine's disappearance.
The Hasee family were contacted for the first time in 20 years this week by an investigator from the Federal Criminal Police Office in Germany and told the case was being reinvestigated.
Rene was last seen by his mother and stepfather running towards the sea during a walk on the beach in Aljezur, 25 miles from Praia da Luz. His clothes were later found, and authorities believed he may have drowned.
German prosecutors had already been investigating possible connections between his disappearance and that of five-year-old Inga Gehricke. Inga vanished from a forest near Stendal in the Saxony-Anhalt region of Germany in 2015.
Brueckner reportedly had a property in the town of Neuwegersleben, around 60 miles south-west of Stendal when she went missing.
Details of the developments have begun to emerge since British, German and Portuguese authorities revealed a new suspect had been identified in Madeleine's disappearance as a fresh appeal was launched on Wednesday.
Scotland Yard confirmed Brueckner's name was known to them after Madeleine vanished from a holiday apartment in Praia da Luz, Portugal, in May 2007.
But he did not become a suspect until information was received in 2017. Hundreds of people have contacted police in response to this week's appeal.
It has been reported that a British woman described as a "credible witness" who had seen a man acting suspiciously outside the McCann's apartment said "that's the man I saw" when shown a picture of the suspect.
An appeal has also been issued for witnesses who remember his distinctive early 1980s VW camper van.
Brueckner is currently in prison in Germany after being convicted of raping a 72-year-old woman.
His mobile phone was in Praia da Luz when it received a half-hour phone call around an hour before three-year-old Madeleine was last seen.
---
Madeleine's parents still hope she will be found alive
Kate and Gerry McCann will only accept their daughter is dead when they are presented with "incontrovertible evidence", their spokesman said yesterday.
Clarence Mitchell said the couple have known about the investigation into Christian Brueckner for some time, but had been asked by the police to remain silent. But Mr Mitchell said the couple were "encouraged" by the public response to police appeals for information about the German drifter.
German police have said they are treating Madeleine's disappearance as a murder investigation.
Mr Mitchell said: "Kate and Gerry have never given up hope, even with the latest developments, that Madeleine might be found alive. Only when presented with incontrovertible evidence to the contrary will they accept that the worst has happened.
"Countless times their hopes have been raised over the years, but nothing has brought them any closer to solving the mystery of their daughter's disappearance – or ending their pain.
"You could say we have been here before, but this time something feels very different."
---
The fast-living womaniser who hid dark past as a serial sex attacker
Christian Brueckner styled himself as a fast-living womaniser but hid a dark past as a serial sex offender and drug dealer.
The blue-eyed drifter was born in 1976 and, according to German media, was raised "in a home". He was just 15 when he committed his first burglary in his home town of Wurzburg, Bavaria.
In 1994, when he was 17, he was convicted of his first sex offence after sexually abusing a child. He was sentenced to two years in youth custody but fled to Portugal with his then-girlfriend.
He settled in Praia da Luz, living first in a ramshackle house down a dirt track, and dating a string of women, including one from Britain. With no steady job and a reputation for being angry, he lived off the proceeds of crimes such as burglaries at holiday complexes, drug dealing and selling stolen goods.
But Brueckner was also a serious sex offender, and in 2005 broke into the home of a 72-year-old widow and filmed himself raping her – though he would not be convicted until 14 years later.
Two years later, when Madeleine McCann disappeared, he was living in a rented villa on a hill above the beach at Praia da Luz. Brueckner then returned to Germany and ran a struggling kiosk, becoming an increasingly heavy drinker. He was jailed in 2016 for sexually abusing a child and possessing child pornography. In 2018, he was convicted of drug-dealing and sent to prison. The following year he was found guilty of raping the pensioner in Portugal in 2005.
Brueckner had a spell living rough when he was released from prison in 2018 before travelling to Milan. But a month later, he was extradited from Italy back to Germany to stand trial for drugs offences. During his trial for the rape of the 72-year-old woman, he claimed a strand of his hair found on his victim's bed and tested for his DNA must have ended up there after he stroked one of her cats but he was found guilty.
---
Landlord: Suspect appeared nervous
A man who rented his attic to Christian Brueckner after he suddenly returned to Germany in the wake of Madeleine's disappearance has described him as being "nervous".
Alexander Bischof was asked to help Brueckner by a mutual acquaintance – and agreed to allow the drifter to live in his house in Braunschweig, near Hanovery.
Mr Bischof, 64, said: "He was always a little nervous. His eyes would always dart around the room when you were trying to have a conversation."
Mr Bischof also said he agreed to take on the registration of Brueckner's Jaguar, which is at the centre of the police inquiry, as a "favour".
He said he and Brueckner eventually fell out, but was shocked when police later came to ask him about Madeleine.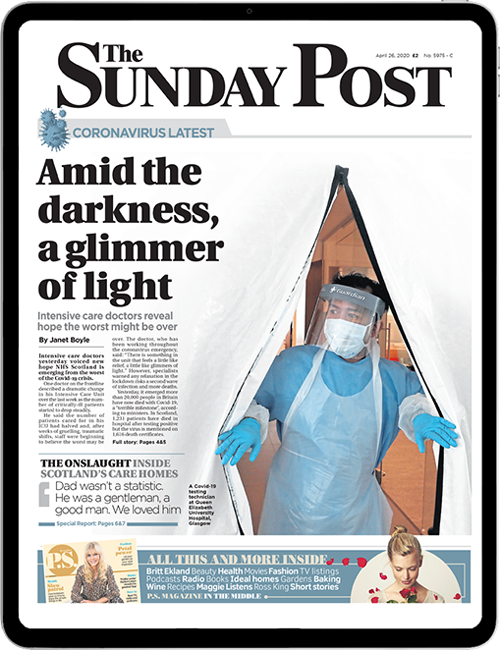 Enjoy the convenience of having The Sunday Post delivered as a digital ePaper straight to your smartphone, tablet or computer.
Subscribe for only £5.49 a month and enjoy all the benefits of the printed paper as a digital replica.
Subscribe