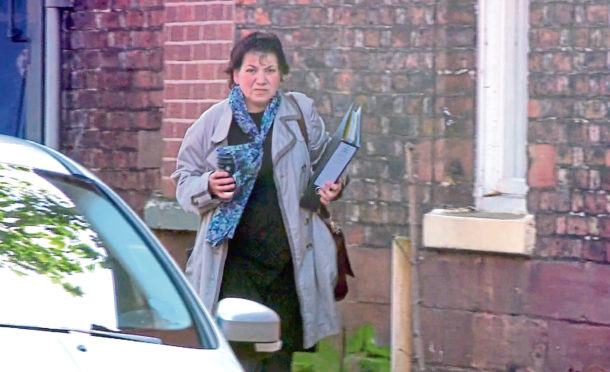 Police are investigating the potential harm inflicted to Scottish patients by a bogus ­psychiatrist who practised in the UK for more than two decades.
Zholia Alemi – who did not have a medical degree – was exposed as a fake last year after she was convicted of defrauding a dementia patient's will to try to inherit her estate.
Nearly 400 patients were treated by her in one Scottish health board alone.
She sat as a medical expert on 89 mental health tribunal cases, which conducts independent reviews of patients treated under mental health legislation from across the country.
At least 24 patients were detained by the fraudulent doctor, meaning they were kept in hospital for treatment against their will.
Scotland's chief medical officer has already set up an expert group to review notes of all her patients, with concerns they may also have been inappropriately prescribed drugs and electro-convulsive therapy (ECT).
Now Police Scotland has confirmed a probe is being carried out into Alemi's activities. The force confirmed it had received a report in relation to Alemi, and added: "Inquires are ongoing. It would be inappropriate to comment further at this time."
It has now been established she worked in five health boards – Ayrshire and Arran, Tayside, Highland, Borders and Greater Glasgow and Clyde.
Dr Moira Connolly, interim medical director of the Mental Welfare Commission for Scotland, which is involved in the expert group, said: "For us this is unprecedented.
"It is not something we have had face before."
Alemi, who is originally from New Zealand, falsely claimed to have a medical degree from the University of Auckland when she registered as a doctor with the General Medical Council (GMC) in 1995.
In fact, she had dropped out of medical school in her first year.
She was admitted to the GMC's specialist register in 2012 after passing Royal College of Psychiatrist exams, which meant she could work as a consultant in the NHS.
But her sham qualifications came to light when she was caught carrying out a fraud while working for a dementia service in Cumbria.
She was jailed for five years in October 2018 after redrafting the will of Gillian Belham, 87, within four months of meeting her at a dementia clinic.
Judge James Adkin described her offending as "wicked", adding: "This was despicable, cruel criminality motivated by pure greed."
Scotland's Chief Medical Officer (CMO) Dr Catherine Calderwood has now issued a letter to health boards outlining how medical records should be reviewed.
It says it is expected the review will identify two categories – patients whose care was "minimally impacted" by Alemi and patients whose care was impacted "through the prescription of drugs, electro-convulsive therapy, treatment, or diagnosis, or in the use of the Mental Health Act."
The letter has also urged the boards to report any suspicions Alemi may have befriended or groomed vulnerable people to defraud them.
In NHS Ayrshire and Arran, she worked as a locum psychiatrist for 18 months between 2007 and 2008.
The health board said a review of medical records has identified 395 general adult patients who were seen by Alemi, including 24 patients who were detained by her under the Mental Health Act.
A spokeswoman said: "At the time, we confirmed she was registered with the General Medical Council before employing her.
"We are in the process of ­reviewing all notes and plan to inform patients in line with advice from the CMO. We would like to apologise for any distress this situation may have caused."
NHS Tayside said Alemi had worked as locum psychiatrist – organised through an agency – for a "short period of time" in 2009.
A spokeswoman added it was reviewing a "very small number of patient notes".
NHS Highland said Alemi had worked in Inverness for a period of six months in 2003, at which time checks were made with the GMC on her eligibility to practice in the UK.
A spokeswoman said it was unable to give exact numbers of patients who may have been treated by her.
She said: "This was before electronic patient records were introduced so we are unable to easily identify patients who may have been treated by her.
"Where individuals are identified as having been treated by Ms Alemi there will be a review of their care."
NHS Borders said Alemi worked as a locum for a "short number of weeks" in the autumn of 2003.
A spokewoman for NHS Greater Glasgow and Clyde said Alemi had worked as a locum in the former NHS Argyll & Clyde area between May 2005 and July 2006.
The Mental Health Tribunal Service confirmed Alemi was a medical member of panels from 2008 until 2013. During this time she sat on 89 hearings as the medical expert on a three-person panel.
At the time Alemi arrived in the UK, medical school graduates from certain Commonwealth countries were allowed to join the UK doctors' register on the basis of qualifications obtained at home, without sitting any further assessment exams.
After her case came to light, the GMC apologised for "inadequate" checks carried out in the 1990s and announced 3,000 foreign doctors in the UK would be checked.
The GMC said the review was almost complete and no further cases have yet been identified where registration was gained using fraudulent documents.
The Scottish Government said health boards were in the process of reviewing notes of patients of Alemi.
A spokeswoman added: "A review of all relevant records is under way and once competed, any individuals whose care has been affected by Ms Alemi, will be contacted with an apology, explanation, and offer of support."
---
Wealth-obsessed manipulator who believed own lies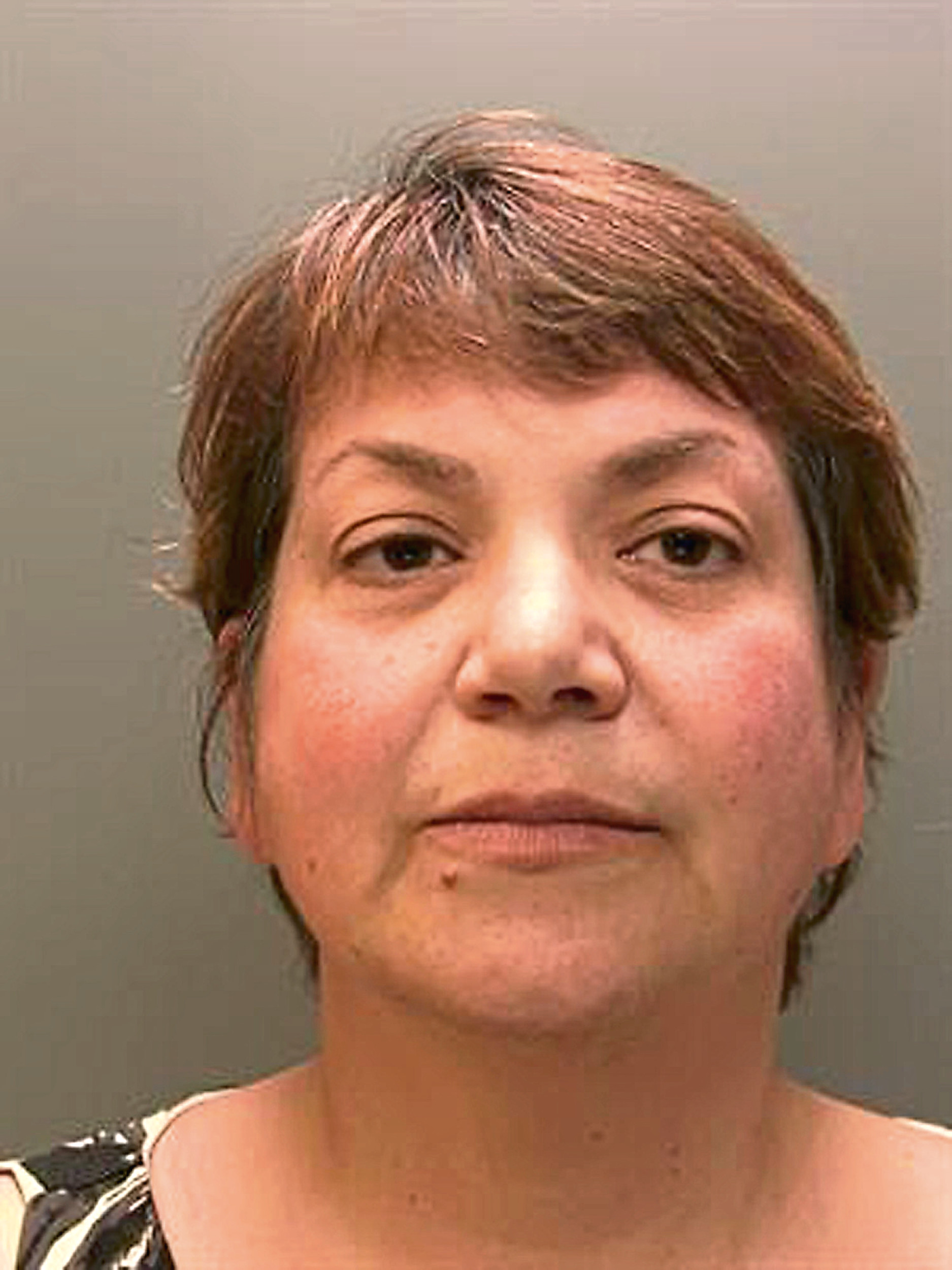 Bogus doctor Zholia Alemi managed to spin an astonishing web of deception for more than two decades – but it was the theft of watches sparked her downfall.
She was described by her former secretary as a wealth-obsessed "manipulator" who "didn't seem to have a clue what she was doing".
The conwoman hatched a plan to strip elderly widow Gillian Belham of her £1.3 million estate after being asked to assess her wellbeing at a dementia clinic.
The plot was foiled when she was arrested for stealing cash and watches from the widow and police discovered several versions of the revised will on her computer.
It was an investigation by a local newspaper in Cumbria which revealed she had registered as a doctor with a forged degree certificate and a fake letter of recommendation from a previous job.
The General Medical Council later admitted it had investigated nine complaints about her, and took action to address issues raised "in the majority of these referrals".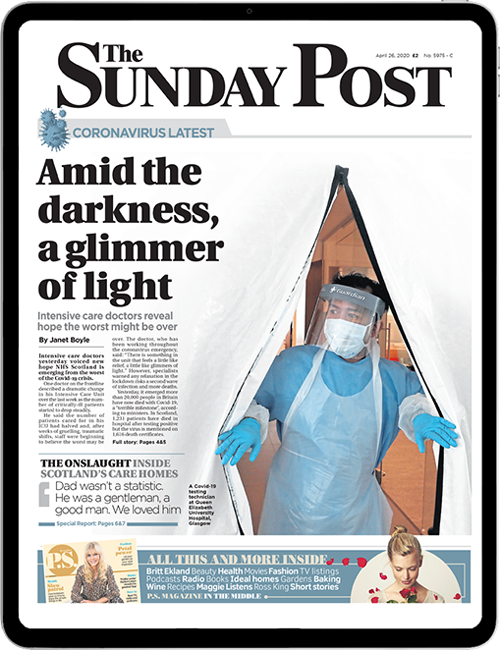 Enjoy the convenience of having The Sunday Post delivered as a digital ePaper straight to your smartphone, tablet or computer.
Subscribe for only £5.49 a month and enjoy all the benefits of the printed paper as a digital replica.
Subscribe