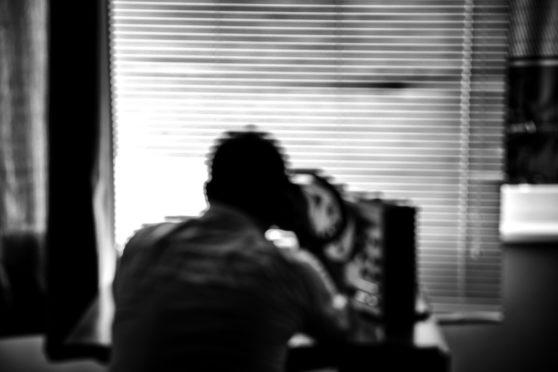 A police surveillance team monitoring a major route used by organised crime gangs trafficking drugs into Scotland is being shut down.
The unit, based in Dumfries and Galloway, is to be wound up even though the south east's road and ferry links make it a crucial route for drug gangs. The region also has the most drug-related crime in rural Scotland.
Official figures also show Scotland has the highest drug death rate in the European Union, with 1,187 people dying in 2018. The Dumfries-based team helps monitor organised crime gangs moving illegal drugs shipments through the port of Cairnryan from Northern Ireland, and couriers who drive consignments north from England up the M74.
A former member of the unit warned the decision to break up the team and move the remaining posts to Glasgow will hamper efforts to disrupt the supply of drugs to Scotland, often organised by crime gangs from the north west of England.
Martin Bertram, who retired last year, was involved in dozens of high-profile seizures in his 30-year policing career.
He said: "We have the M74 corridor, which is obviously the main artery route into Scotland for drugs. We also have the port at Stranraer, which is the main route from Northern Ireland.
"Removing the team from Dumfries will give organised crime gangs more scope to carry out their criminal activities. But it has been decreed by senior managers that the team in Dumfries is no longer viable and they will utilise the remaining posts in the central belt.
"The team has since been decimated. There are only five surveillance officers left, when there should be 10. You can't run a team with five."
Physical surveillance is an expensive and elaborate operation and demands a team of expert officers, often travelling in a number of unmarked vehicles or holed up in properties near targets. Calum Steele, the chairman of the Scottish Police Federation, has also criticised the decision to shut down the surveillance unit.
He said: "At a time when the number of drugs deaths in Scotland is increasing and there are underlying concerns over the political sensitivities in Northern Ireland in relation to Brexit, it seems counter-intuitive to remove a team from the south west of Scotland that has the ability to interrupt and disrupt criminal activity on the main route north from England and the main route from Northern Ireland.
"For a whole variety of practical reasons, these kinds of nefarious criminal activities are easier to respond to and easier to police if the resources are in the general area to begin with."
Police Scotland Chief Constable Iain Livingstone warned last week that his budget has been reduced by £200m a year since the Scottish force was created in 2013.
Conservative MSP Liam Kerr, the shadow cabinet secretary for justice, blamed cost cutting for the decision to disband the unit in Dumfries.
Mr Kerr said: "Scotland has the highest drug deaths rate in Europe, so stopping the supply of drugs travelling to Scotland via the M74 and the port at Cairnryan should be a priority. It is deeply worrying to see any policing decisions being taken on cost grounds. However, due to the SNP budget cuts this kind of centralisation is becoming more and more typical."
Labour MSP for the South Scotland region Colin Smyth said: "This is yet another shameful example of the growing centralisation of Police Scotland which I have repeatedly warned against."
Official figures show Dumfries and Galloway is the worst rural region in Scotland for drug-related crime. There were 1,388 cases in 2018/19, a rate of 93.3 per 10,000 residents. In the previous year that figure was 1,179, a rate of 79 per 10,000.
A Scottish Government spokeswoman said: "Since 2016/17 the annual budget for policing has increased by more than £80m, bringing it to £1.2 billion for 2019/20.
"While decisions on how to allocate police resources are for the chief constable, Police Scotland has made it clear that protecting the community is a top priority.
"Despite cuts to Scotland's budget through a decade of UK austerity, police officer numbers in Scotland remain significantly higher than at any time before 2007."
Chief Superintendent Linda Jones, Divisional Commander for Dumfries and Galloway, said: "Protecting all our communities from those involved in any form of serious and organised crime remains a priority for us.
"We have to be dynamic and evolve to deal with the threats posed in our communities and I don't believe the public would expect anything else. We must optimise the effective deployment of our resources to ensure that we can have the greatest effect.
"In reality, to continue to locate the resources in the Dumfries and Galloway area does not represent the best use of our resources. This does not equate to any reduction in the level of service to the communities as local policing resources continue to strive to keep our communities safe."
---
The busts: How Iceman's driver was held in Dumfries with £6m of heroin
There have been a number of major drugs busts in Dumfries and Galloway as some of Britain's most significant crime gangs moved Class A shipments into Scotland.
One of the most significant took place in 2003 when a £6 million heroin bust marked the first step in an investigation that eventually put Scotland's biggest drug trafficker, Jamie "The Iceman" Stevenson, behind bars.
Police surveillance teams had followed a truck since it loaded up at a flower market in Holland before swooping. The lorry driver would become a key witness in Operation Folklore, the four-year police offensive against Stevenson, who was eventually jailed for 12 years for money-laundering.
The truck carrying the 40 kilos of heroin packed in two boxes and stowed in the driver's cabin had travelled across Europe, the Channel and Britain to Scotland – and it had been followed for every mile of its journey. The police swooped on an industrial estate in Dumfries as the boxes were being switched from the truck to a waiting car. They contained drugs that would have sold for almost £6m on Scotland's streets.
It was June 27, 2003 and the Scottish Crime and Drug Enforcement Agency's operation codenamed Folklore, still in it's intelligence-gathering phase, had been under way for just five weeks.
In October, Robert McDowall, 48, a driver for a Lisburn-based flower importer, and Francis Gallagher, 39, a career criminal from Glasgow, appeared at the High Court in Kilmarnock to admit to being concerned in the supply of Class A drugs.
SCDEA officers had trailed a lorry from Holland and tracked it 400 miles north after it was driven through Customs at the Harwich ferry terminal in Essex. They had been observing as McDowall met Gallagher, known as Frank, at a Little Chef on the M74 at Dumfries. They were watching as the men left and Gallagher drove to the deserted Lochside Industrial Estate with McDowall's truck following.
And officers watched as the men started moving boxes from the truck to the car. Then they moved in.
---
So where are the promised savings from force reforms?
by Graeme Pearson, former head of the Scottish Crime and Drug Enforcement Agency
At the launch of Police Scotland in 2013, significant reductions in the numbers of police and staff working at desks across the country were promised to enable additional support for local operational policing.
Unfortunately, scenes-of-crime officers, specialist road traffic patrols and indeed operational officers have been moved to centralised units and away from locally based managers.
The transfer of specialist surveillance officers from the Dumfries organised crime capacity and their relocation to the central belt of Scotland flies in the face of many identified and growing threats.
The M74 motorway links Scotland to drug supply hubs in England and has provided a significant opportunity for police to disrupt organised crime through contraband seizures and gathered intelligence.
Indeed, post-Brexit, European links with the UK mainland via the ferry crossing at Cairnryan ensures organised crime groups will focus on that crossing as a possible easy route to Scotland and thereafter Britain.
The Dumfries area continues to have an unenviable record of drug deaths and a drug abuse problem to justify locally based resources.
Specialist police knowledge of the terrain, personal contacts with local staff and intelligence can often makes the difference when dealing with organised crime.
A bidding contest for such resources with other police areas can delay time critical responses and result in a failure to address adequately Dumfries community priorities.
That the changes are financially driven seems self-evident – if surprising. Steve House, as Chief Constable, promised savings of £1.7bn over 15 years based on his reforms.
It was suggested that much of those savings would be allocated to local operational policing needs.
Later House added that his target was not only being achieved but it would be met ahead of time. But weeks later his successor Phil Gormley forecast a loss of police numbers and a serious budget shortfall.
That startling change of message passed without proper explanation as the Scottish Police Authority appears to accept the loss of operational police jobs as the answer to their problems.
It's time for accountability and it's time for some honest answers about the future of policing across Scotland.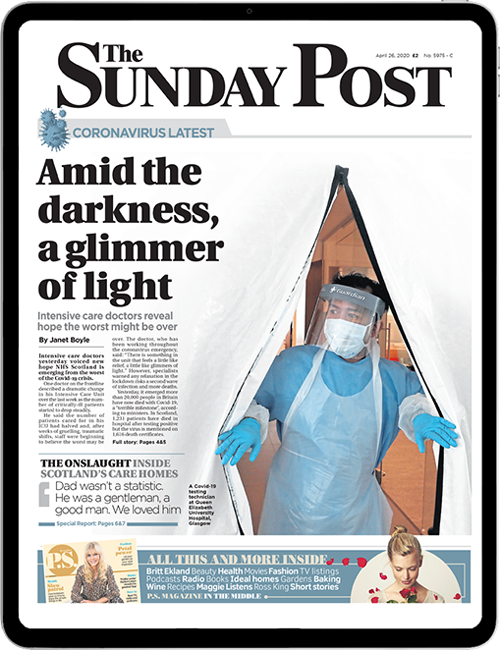 Enjoy the convenience of having The Sunday Post delivered as a digital ePaper straight to your smartphone, tablet or computer.
Subscribe for only £5.49 a month and enjoy all the benefits of the printed paper as a digital replica.
Subscribe