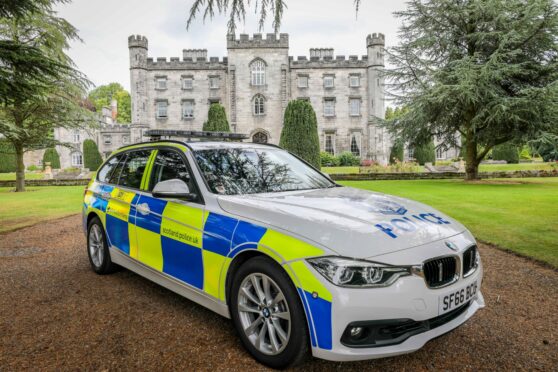 Police Scotland has been forced to disable aircraft-style black boxes after spending £2 million fitting them to patrol cars.
The national force has revealed key functions of the recording devices supposed to monitor fuel consumption, speed and driver behaviour have been turned off because the apparatus had not been discussed with officers.
The fitting of the devices, started in 2016, is thought to have cost £2m and the move to disable them is described as "shambolic" by the Scottish Police Federation, representing rank-and-file officers.
Police Scotland hit similar problems when it tried to roll out cyber kiosks in January 2020. They were intended to allow officers to bypass encryption to read personal data from certain digital devices, including mobile phones or laptops, without using a password.
Former senior police officer and shadow cabinet justice secretary Graeme Pearson said certain key features of the black box devices will have been disabled over human rights and legal concerns.
He said: "After the cyber kiosk issue, you would have thought any problems with black boxes would have been well covered but apparently not. The ability of the black boxes to capture mileage and fuel use would probably be maintained but there may be issues over functionalities such as speed and geo-location.
"You could have a situation where a defence lawyer or a family makes an allegation about officers perhaps after a fatality.
"They may want to access data for a specific vehicle and there may be human rights and civil liberties concerns over the use of that data."
The force, reporting to the Scottish Police Authority, said: "Police Scotland has embarked on several specialist data initiatives. These include telematics, 'black box', devices installed in police cars to monitor factors such as fuel consumption, speed and drive behaviour.
"This data may be used to inform training, resourcing, vehicle procurement, and as a tool for management to improve efficiency but the data collected tracks the movement of the entire fleet and adds a layer of transparency building greater public trust. Similar to cyber kiosks, the roll out of telematics was delayed due to a lack of consultation and due diligence and as such, many of the tools the system had to offer have been disabled." The news comes years after the issue of the collection of data in so-called cyber kiosks. The force bought 41 cyber kiosks, which it had intended to install in stations across Scotland from 2018.
However, their introduction was postponed amid concerns over the legality of the electronic intrusion.
David Hamilton, chair of the Scottish Police Federation, said: "Telematics was a shambolic exercise in the early years of Police Scotland when they managed to burn millions of pounds on a system that wasn't thought out, wasn't consulted on and which has delivered nothing of any value.
"It's fair to say that a lot of lessons were learned as a consequence and their approach to consultation improved greatly, at least in the immediate aftermath."
Neil Greig, director of policy and research at IAM RoadSmart, said news of the issues with black boxes was "disappointing".
He said: "It's very disappointing to learn that Police Scotland installed these devices and now don't use them to their full capacity.
"By switching off this state-of-the-art kit Police Scotland are not only wasting fuel and adding to emissions but also missing out on the chance to improve individual driver performance." Scottish Liberal Democrats spokesman Liam McArthur said: "There is no point in spending taxpayers' money unless there is a clear plan for how these tools will be used to make policing more effective.
"We have money spent on black box devices no one seems to know how to use.
"This would be a concern at any point, but with many police stations and the service's vehicle fleet desperately in need of investment, it is money the service can ill-afford to squander."
Scottish Conservatives justice spokesman Jamie Greene said: "It is clear that our police are simply not getting the support they need to fully implement these new technologies."
Police Scotland's deputy chief constable Fiona Taylor said: "As an organisation which places human rights at the heart of all we do, we want our use of data and new technology to be ethical, transparent and in line with our values.
"Our draft data ethics strategy and framework presented to the Scottish Police Authority in May, will help ensure a consistent approach to decision making and internal and external scrutiny.
"As a learning organisation, it is right the draft strategy considers what lessons can be learned from projects such as telematics."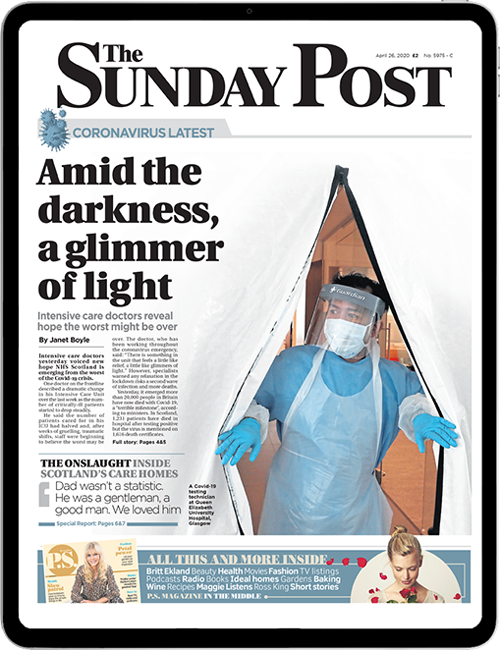 Enjoy the convenience of having The Sunday Post delivered as a digital ePaper straight to your smartphone, tablet or computer.
Subscribe for only £5.49 a month and enjoy all the benefits of the printed paper as a digital replica.
Subscribe