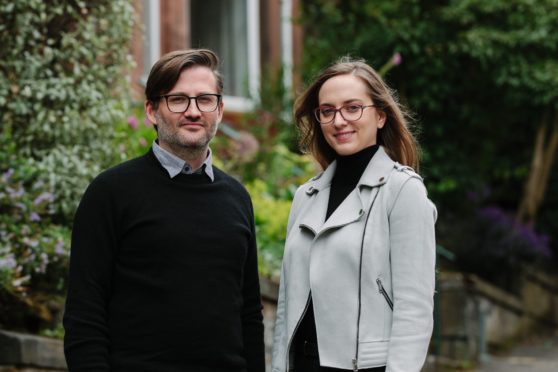 Expat Poles living in Scotland were unable to vote in their country's close-run presidential election because they did not receive ballot papers until after polling stations closed.
Right-wing Polish President Andrzej Duda narrowly won a second five-year term with 51% of the vote, defeating liberal Warsaw mayor Rafal Trzaskowski.
Mr Duda's victory has been challenged in Poland's Supreme Court after thousands of Poles in the UK and across the world complained that their votes were not counted.
Many Poles in the UK got their ballot paper days after the election and others said they couldn't return their vote by post before polls closed at 9pm on July 12 because their ballot papers arrived too late.
The Polish embassy said 30,000 ballot papers were not returned on time, including several thousand sent from Scotland.
Angry Poles criticised the embassy for preventing voters from hand delivering ballot papers. The embassy said ballot papers would only be counted if they were delivered by post.
The embassy blamed the UK's coronavirus restrictions but a UK government spokesman insisted there is no legal power to prevent in-person voting.
Glasgow-based Polish couple Krystyna Piela and Piotr Lesniak organised a courier company to collect dozens of ballot papers and deliver them to the consulate in Edinburgh on Sunday.
Piotr, 37, an architect, said: "We didn't get our postal ballots until the day before the election. In a moment of panic and frustration, I contacted a local courier company and they quoted £110 to deliver the ballot the next day. I was almost willing to pay it but then I thought there must be others in the same situation."
Krystyna, 31, who is a dentist, said: "We set up a Facebook page called Scotland has a Voice and there was a lot of demand from people in the same situation. So we reached out to a local Polish courier company and they agreed to collect votes on their routine rounds for free. They collected votes in Glasgow, Dundee, Perth, Falkirk, Kirkcaldy, and Edinburgh."
Dozens of Polish people who were unable to vote have posted angry comments on the Polish embassy's Facebook page.
Piotr blamed Poland's ministry of foreign affairs. He said: "Somebody at the top took decisions that made it very difficult for Poles in the UK to vote. It was common knowledge that Poles in the UK are more centrist or left leaning so there was no desire to motivate voters."
The embassy sent almost 20,000 ballots to voters in Scotland and 15,647 were returned before the deadline. Mr Duda polled 3,185 votes (20%) to Mr Trzaskowski's 12,462 votes (80%).
Fife-based Maciej Dokurno, co-founder of Polish community association Polski Most (Polish Bridge), said: "People had to overcome a lot of barriers to vote. In the first place, the ruling party voted to give Polish people abroad a window of only a few days to register. I spoke to a lot of people who were very upset because they didn't realise there was such a small window to register and missed out.
"Then people were only given one day – the 29th of June – to register to vote in the run off election held on July 12. The Polish government knew that the presidential race was neck and neck and it was easy to see that Polish people in the UK were more likely to vote for the democratic opposition candidate.
"It was in the current ruling party's interests to exclude the diaspora vote because the majority of Poles in the UK don't agree with the xenophobic and homophobic policies the president is promoting."
Opposition politician Senator Bogdan Klich, who is chairman of the foreign affairs committee and a former government minister, said there will be a legal challenge to the election result.
He said: "Mistakes were made by our ministry of foreign affairs that created chaos for Polish voters abroad, not just in the UK but in many other countries. There were barriers that meant only 80% of those who wanted to vote could vote.
"People received ballots too close to the election so they didn't have time to return their ballot by post. Some received their ballots on the Friday and Saturday before. Some people received ballot papers days after the election.
"The election was not handled in a professional way by the ministry of foreign affairs and a wave of protests have been sent to the Supreme Court of the Republic of Poland.
"The Supreme Court judges have a month to make their decision."
In a statement, the Polish embassy said the election process was conducted "impartially" but some ballot papers "were not delivered on time to voters".
The statement said the embassy took the decision not to accept hand-delivered ballots after taking advice from the UK government's foreign office.
A spokesman for the UK's Foreign Office said: "We encourage any country intending to conduct 'out of country' voting in the UK to enable citizens to vote in a way that adheres to the current social distancing guidelines in place in the UK."
---
The result: Hardliner narrowly wins bitter poll battle
The bitter election battle between Polish President Andrzej Duda and Warsaw mayor Rafal Trzaskowski was dominated by cultural issues.
Mr Duda, who is backed by the ruling right-wing law and justice party, mobilised conservative supporters by speaking out against gay rights, abortion, Germans and Jewish people.
In one speech Mr Duda said the promotion of LGBT rights was an "ideology" more destructive than communism and proposed a constitutional amendment to prevent same-sex couples from adopting children.
Mr Duda has also criticised independent media and the European Union, describing the bloc as an "imaginary community from which we don't gain much".
By contrast, Pro-EU Rafa Trzaskowski, a member of the liberal Civic Platform party, has been a supporter of LGBT rights.
Mr Trzaskowski polled 10,018,263 votes in Sunday's presidential run-off, 422,385 fewer than Mr Duda's tally of 10,440,648 votes.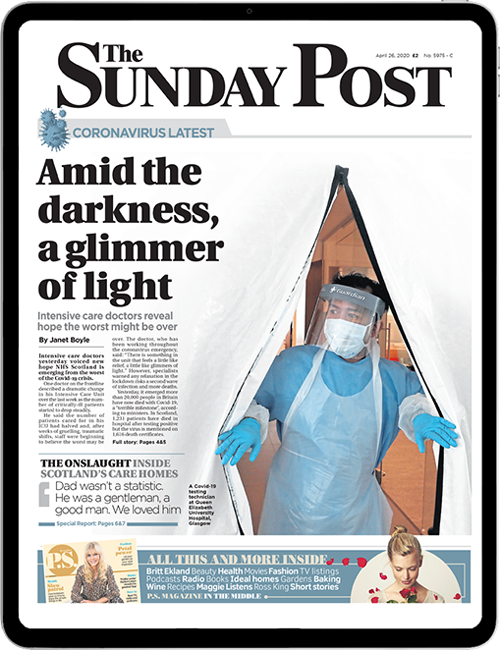 Enjoy the convenience of having The Sunday Post delivered as a digital ePaper straight to your smartphone, tablet or computer.
Subscribe for only £5.49 a month and enjoy all the benefits of the printed paper as a digital replica.
Subscribe