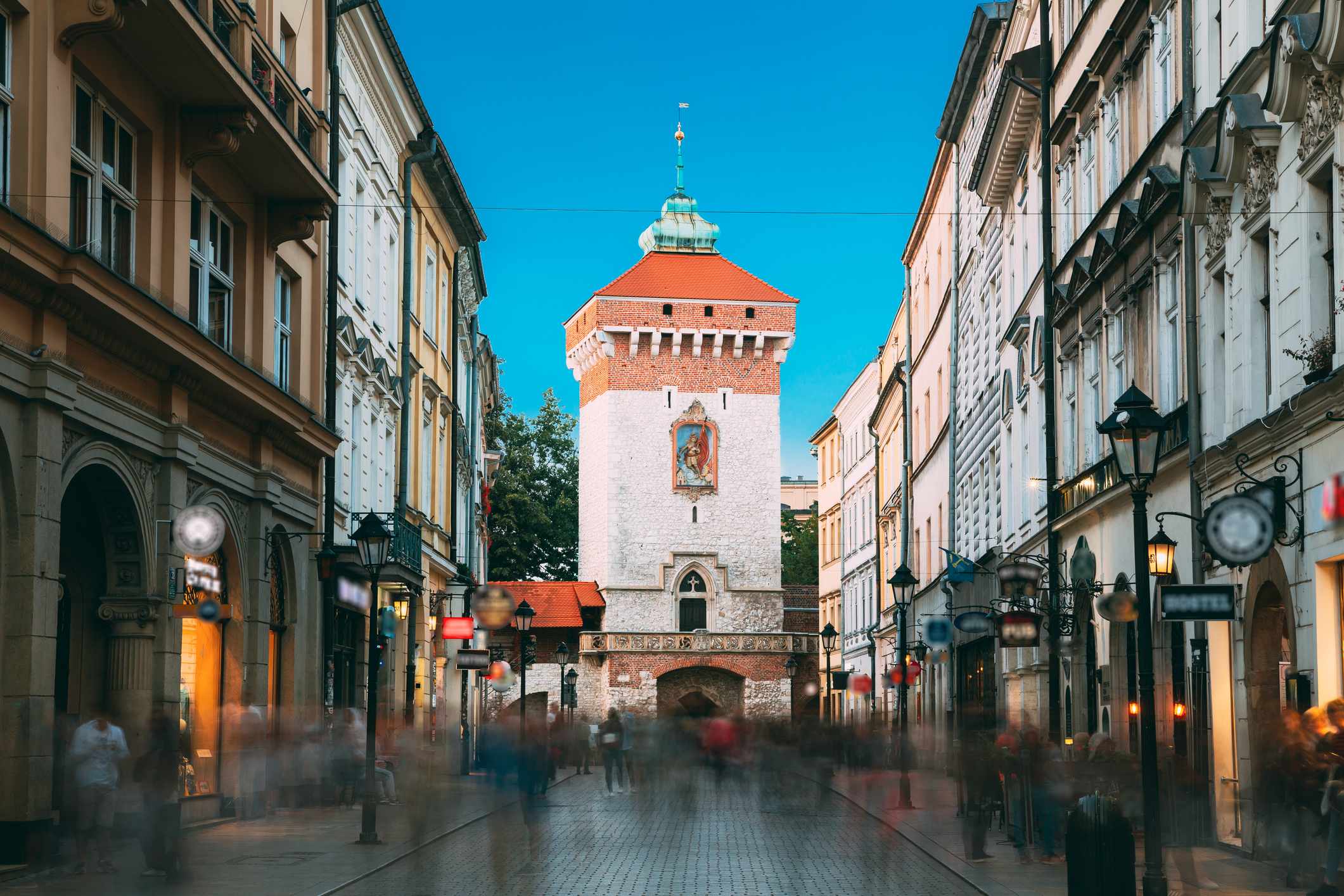 PEOPLE who know me will tell you that if there is an easy way of travelling somewhere, I will more than likely do the exact opposite.
Most people intending to visit Krakow find they can fly direct and be enjoying a Zywiec beer on the city's Rynek Glowny within a few hours of leaving the house.
However, due to time constraints, I had to find another way of getting there.
That's how my fiancée and I found ourselves on a two-day 1,000km road trip around central Poland.
After flying into the northern city of Poznan, we picked up our hire car.
Aside from being on the wrong side of the car, it took me a few minutes to get used to the fact that it was also an automatic, so we sort of lurched our way on to the Polish roads.
After the small matter of not making any sense of the road signs and heading 20 miles in the wrong direction, we found ourselves on the road to Lodz.
Guidebooks and websites warn of the state of Polish roads, and I will do the same shortly.
As it turns out, our route took in part of the E30 autostrada which stretches across most of Europe (from Cork to Moscow) so is a major haulage route.
In Poland it is a toll road, so be prepared to stop at up to four toll points en route.
Our arrival in Lodz was not problem-free. At one point the city centre road we were travelling on suddenly disappeared in front of our eyes and we found ourselves on a tram line.
Later, another street we were using which had signs saying it was one-way, actually wasn't.
Therefore, it was with some relief that we pulled up at the Grand Hotel – one of the most historic hotels in Poland.
The hotel is more than 100 years old and guests had included political leaders like Himmler and film stars such as Robin Williams over its existence.
Inside, it is a rabbit warren of corridors and the chequered history resonates around its walls.
Doors to the rooms open outwards into the corridors, which are, it must be said, slightly spooky.
In the gloom, we saw a pile of sheets that looked quite body-like from a distance, but it all added to the atmosphere.
Rooms are comfortable and breakfast is served in the ornate ballroom, which was once the region's communist headquarters.
Walls in the corridors have historic photos of the hotel in its heyday.
The hotel is situated on the longest pedestrian street in Europe and is surrounded by interesting shops, bars and restaurants.
Sadly our time in Lodz was short, as we found ourselves back on the road quite early the next morning on our way to Krakow.
The route we took was a dual carriageway, but unlike any I have driven on before.
The inside lanes have been worn down by years of heavy lorries passing over, so it means that car wheels travel in ruts in the middle of the lane.
The roads are a patchwork of "fixes" too. When you throw in many random sets of traffic lights and cars pulling out of rural tracks into the fast lane, driving in Poland could be described as a challenge!
If you ever find yourself on that stretch of road, keep an eye out for the airplane that's been converted into a restaurant, which is certainly an unexpected sight.
Krakow is a city that means different things to different people.
To many, it is a popular venue for stag and hen parties.
To others, it is of deep historic significance with direct links to the Second World War and the Holocaust.
Our visit was the latter. We based ourselves in the Klezmer-Hois, a traditional hotel in the Jewish Quarter.
We visited Oskar Schindler's factory, which has been transformed into a museum, as well as the memorial site at the city's Plazow camp.
Given that the Schindler's List film was produced in that part of the city, everywhere we turned we saw a building or laneway we recognised.
The Kazmieriez area has many quirky pubs and wine bars, like the atmospheric Singer Café, where every table was a Singer sewing machine.
As we were visiting from an historic perspective, we felt it important to see Auschwitz, an hour from Kraków.
It is hard to comprehend the horrors that went on there during the Holocaust and it is not uncommon to see people visibly upset as they walk around the remaining buildings.
Visiting the main Auschwitz camp, and the neighbouring Birkenau, is something that everyone should do if they can.
Arrive before 10am and you can avoid the busy obligatory guided tours and walk around the site at your own pace.
Back on the road north to Poznan, we made good time and found ourselves with an hour or so to spare before catching the plane so decided to find something for dinner.
At this point, I can say I will never again trust "Siri" when I ask my phone to find a pizza restaurant. We ended up in a backstreet pizza parlour in the middle of a huge housing development in an area of the city that could not be described as salubrious.
Having said that, the pizza wasn't too bad and was cheap!
Whilst brief, the trip to Poland was an education and has left me looking forward to returning to see more of the country soon.
Facts
There are direct flights from Glasgow and Edinburgh to cities such as Katowice, Krakow and Wroclaw so you can start your driving adventure wherever suits.
Grand Hotel Lodz: grand.hotel.com.pl
Hotel Klezmer Huis, Krakow klezmer.pl/