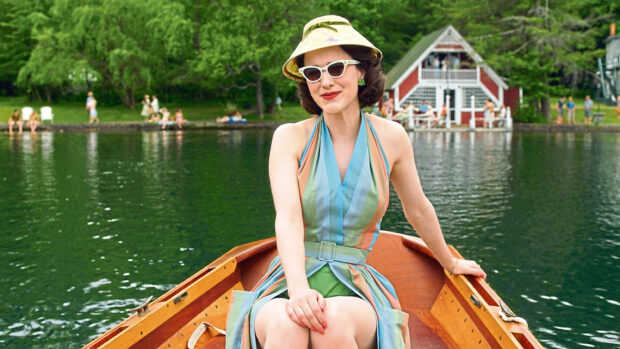 The Miranda Obsession
Audible 
Viewers of Amazon Prime will be familiar with The Marvellous Mrs Maisel.
Rachel Brosnahan is, appropriately enough, marvellous in the main role. She plays an upper crust 1950s Jewish housewife who eschews the domestic future laid out for her to become something else entirely – a stand-up comic.
The show is going into its fifth series because it works, and Brosnahan is probably the main reason for that. She's believable, not just as an unlikely wise-cracking comic, but as a woman breaking free. Her dramatic chops, when dealing with her infuriated husband and parents, are as impressive as her comic ones.
She also looks impeccable as the glam Mrs Maisel. Happily for her she doesn't have to don a 1950s-style frock in her latest role in a new Audible podcast.
The Miranda Obsession sees Brosnahan tackle a role that's more dramatic in this fascinating drama based on a real tale, one inspired by the true story of Miranda Grosvenor – the mysterious woman who seduced powerful men in Hollywood in the '70s and '80s over the phone.
The celebrities include Buck Henry, Brian McNally, Richard Perry, Paul Schraeder and the Piano Man himself, BIlly Joel.
Miranda would phone these men – and others – and offer titillating gossip about what was going on in Hollywood; those who took her calls were bewitched by her charm as well as her inside knowledge. Of course, nothing was as it seemed.
"I was completely captivated by the story of Miranda and her intimate relationships with some of Hollywood's most powerful male players," Brosnahan said. "Not only did she hold her own, but she curated a fantasy on the other end of the telephone and drew men into her design with words alone."
---
Podcrushed
Apple, Google, Spotify and others
From childhood crushes, to battles with body hair and playground scuffles, school could be high drama. Here, Gossip Girl heartthrob Penn Badgley – along with Nava Kavelin and Sophie Ansari – reads out a story sent by listeners based on their school years, exploring the heartbreak, anxiety and self-discovery of being a teen.
You're not alone, kids, we remember it all too well!
---
Stolen: Surviving St. Michael's
Spotify
One night back in the late 1970s while he was working as an officer in the Royal Canadian Mounted Police, journalist Connie Walker's father pulled over a suspected drunk driver.
He came face-to-face with a ghost from his past – a residential school priest. What happened that night set in motion events that would send Connie deep into one of Canada's darkest chapters.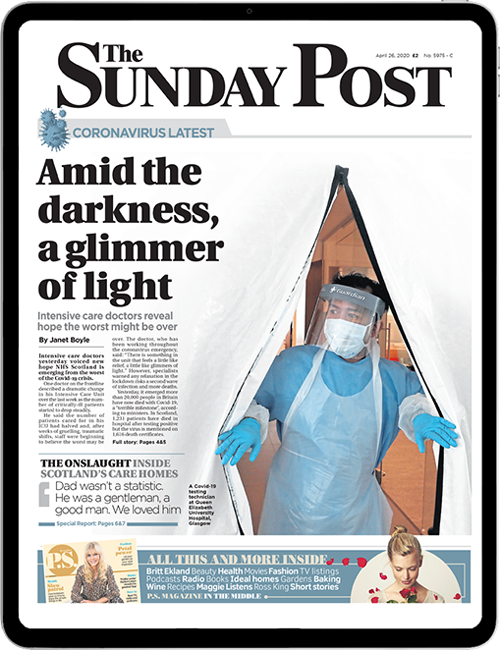 Enjoy the convenience of having The Sunday Post delivered as a digital ePaper straight to your smartphone, tablet or computer.
Subscribe for only £5.49 a month and enjoy all the benefits of the printed paper as a digital replica.
Subscribe