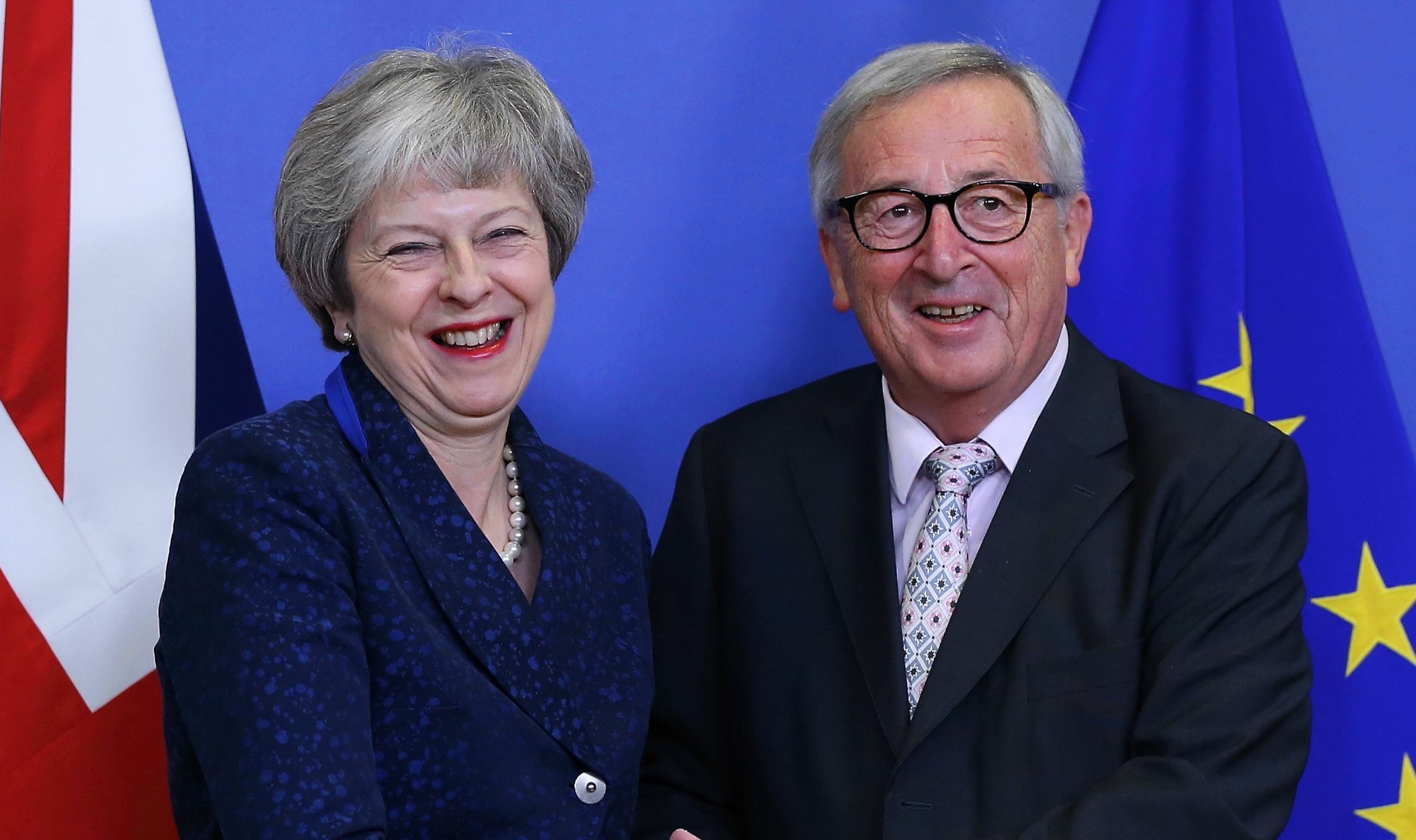 THERESA MAY is to write a letter to Britain urging voters to get behind Brexit as EU leaders hold a crucial summit today to rubber-stamp the draft deal.
The Prime Minister will meet with leaders of the 27 EU countries in Brussels following their discussions on whether to back the withdrawal agreement.
With the seal of approval expected to be given, she has ramped up efforts to win support at home by penning a "letter to the nation" urging the public and MPs to support the Brexit deal.
May held talks with European Council President Donald Tusk and European Commission President Jean-Claude Juncker ahead of the crucial EU meeting last night.
Spanish Prime Minister Pedro Sanchez had threatened to boycott the summit – potentially jeopardising the meeting – without further guarantees for Madrid over the status of Gibraltar.
But a crisis was averted yesterday after a clarification about the position and emergency talks.
In a letter to the EU 27 Tusk said he would recommend the withdrawal agreement, but added: "No one has reasons to be happy."
May now faces the major challenge of trying to win approval at home.
In her "letter to the nation", she insisted her EU withdrawal agreement will "honour the result of the referendum".
She added: "On March 29 next year, the United Kingdom will leave the European Union.
"We will then begin a new chapter in our national life. I want that to be a moment of renewal and reconciliation for our whole country.
"It must mark the point when we put aside the labels of 'Leave' and 'Remain' for good and we come together again as one people. To do that we need to get on with Brexit now by getting behind this deal.
"Parliament will have the chance to do that in a few weeks' time when it has a meaningful vote on the deal."
MPs will vote on the withdrawal agreement next month and Chancellor Philip Hammond yesterday warned a failure to support the plan would result in "chaos".
He said: "If the meaningful vote is lost we are in uncharted territory. We will be faced with potential economic chaos. I am sure we would get a very negative reaction from the business community, from investors, from the markets."
The prospects for the deal going through currently look bleak, with the DUP, Labour, the SNP and Lib Dems opposing the deal.
Around 90 Tory MPs have stated they will vote against it.
Fishing rights are one of the contentious issues in Scotland.
Yesterday the SNP again accused the Conservatives of "selling out" the fishing industry after reports of a leaked EU memo suggesting that Brussels will demand post-Brexit rights are based on existing access to British waters.