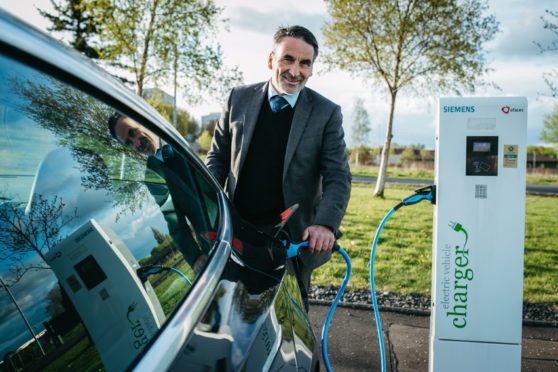 They have been hailed as the future of our roads as the world combats climate change. Cleaner cars running on batteries, not petrol, were meant to transform driving as motorists, benefiting from grants to buy and free power, charged-up at roadside power points.
However, drivers of electric ­vehicles (EVs), already hit by cuts to grants for buying new cars, have been dealt another blow as local authorities start introducing fees for using their charging stations.
Most of the public facilities have been free to use for the past few years in Scotland but councils are now bringing in tariffs for plugging into their devices, located mainly on streets and in city car parks.
The move comes on the heels of the UK Government slashing subsidies aimed at encouraging people to buy electric vehicles. The Department for Transport has reduced the grant from £3,000 to £2,500 and restricted it to cars costing less than £35,000.
Environmental and motoring organisations have criticised the shift by councils to introduce fees for their chargers. They are concerned that this will delay more people from transitioning to electric cars – and also make it more difficult to reach government targets of banning the sale of new non-hybrid petrol and diesel cars from 2030.
And, with Scotland set to host the COP26 climate change conference in Glasgow in November, Friends of the Earth said the introduction of fees at charging stations could slow the uptake of electric vehicles.
The organisation's air pollution campaign boss, Gavin Thomson, said: "Unexpected cost hikes will turn people off electric vehicles very quickly. Councils and governments need to make it cheap and easy for those who need cars to ensure they are electric."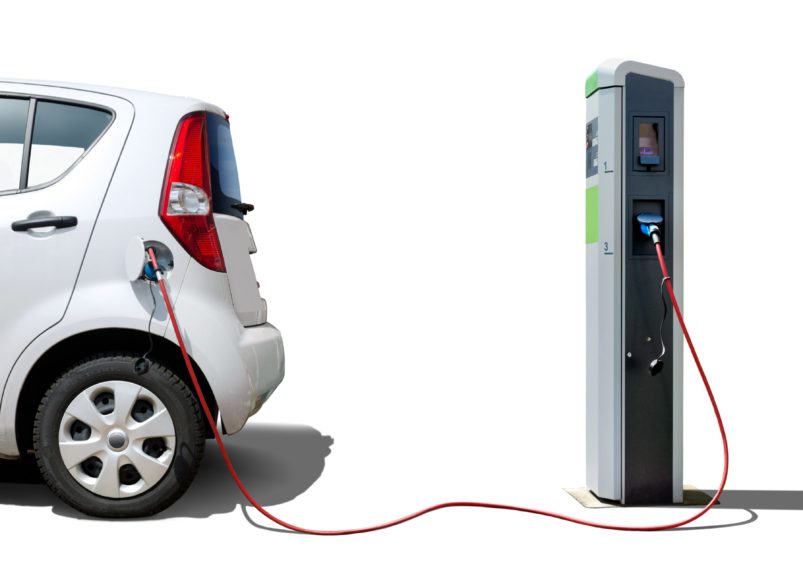 The RAC said that, while it was ­perhaps inevitable that drivers would have to start paying to use public charge points, the timing of the move was "less than ideal".
Spokesman Rod Dennis said: "Drivers tell us that cost is the biggest barrier to them opting for a zero emissions car over a petrol or diesel-­powered one – the more incentives there are the quicker the transition."
He said about a third of UK ­households do not have the facilities needed to install a home charger, such as a driveway, and that fees for using public chargers also needed to be made clearer.
"These people will have no choice but to rely on the public charging network, so it's vital that drivers can easily compare charging prices to make sure they're getting good value," he said.
"The current picture – with many different operators and tariffs – doesn't make getting the best deal when charging up all that easy, so we would like to see clear "pence per kilowatt hour" pricing ­displayed at all charge points."
Environmental Protection Scotland, co-ordinators of Clean Air Day, said: "Whilst it is under­standable that local authorities are now looking to recoup some of the costs of providing power for the vastly increasing number of public EV charge-points, this needs to be balanced against the current relatively high costs of buying a new EV."
The moves come after campaigners claimed in last week's Sunday Post that the main political parties had ignored climate change in the run-up to the Scottish Parliament election.
There are about 2.9 million cars in Scotland. At the moment only about 50,000 of these are powered by electricity, but demand is rapidly increasing.
The Post asked Scotland's 32 councils if they had brought in fees for using public chargers. Of those that responded, almost half said that their facilities were now fee-paying – and most of the rest said they were considering introducing charges in the future.
They insist that, as more electrical vehicles appear on the roads, their associated bills are rising to unsustainable levels.
Last week, Highland Council agreed to start making motorists pay for using electric vehicle charging points after its free facilities ran up an annual bill of more than £50,000.
Motorists look set to be charged between 20p and 30p for every kilowatt hour of energy used. Users will be charged a minimum of £1 per charge.
And those using the very fastest charge points – so-called "rapid" chargers – will also face £1 per minute overstay fees should they stay beyond 45 minutes and a subsequent 15 minute "grace period".
The decision by Highland Council echoes recent moves by Glasgow City Council, which this month brought in charges for its public network.
The bill for the city's 218 charge points reached more than £215,000 over the past year. This included staff costs, annual maintenance and £93,000 on electricity.
Other local ­authorities that have introduced fees include Aberdeenshire, Falkirk, Dundee, East Lothian, Moray, Midlothian, Argyll & Bute, and Fife. More are set to follow. Transport Scotland, which funded the public charging points, said there were no plans to extend the subsidies and it was up to councils to set their own tariffs and said: "We have invested over £45 million to grow Scotland's accessible public electric vehicle charging network. This has funded the installation of more than 1,700 charge points across the country, many of which are hosted by Scotland's local authorities. It is for hosts to decide on tariffs and connection fees, based on the energy costs of charging."
Electric vehicle organisations and user groups say they are disappointed but not surprised that more councils are now introducing fees.
Despite the days of free power ­coming to an end, they insist electric cars are still much cheaper to run than a diesel equivalent, despite recent reports to the contrary.
Derek Osborne from the Scottish EV Drivers Club said: "We have had a mixed response from our members to the new council charges but we have to accept that free electricity wasn't going to last for ever. It is still much cheaper to pay these fees than it is to run a traditional car."
Neil Swanson, director of EVA Scotland, which represent the interests of electric vehicle users, said technology was continually improving and he expected home charging to become easier and cheaper the future.
He also pointed out that people who do not have off-road facilities can ask their council to install a charger in the street.
"Free charging has been great while it lasted but it has downsides," he said. "Some private firms capable of building mass charging hubs and which would bring costs down even further have so far been reluctant to invest in Scotland because you can't compete with something that is for free.
"It has also created queues and disruptions at free charging points caused by people who nip in to top up their cars for nothing, even when it is not necessary."
He added: "Councils are not allowed to make a profit from these fees so our expectation is that the revenue will now be reinvested into improving and expanding our present charging network and making it ultimately cheaper to use."
---
I glide around the streets looking for a charger…not working, not working, not working, full, full, full

– Ron Mackenna, who drives an electric car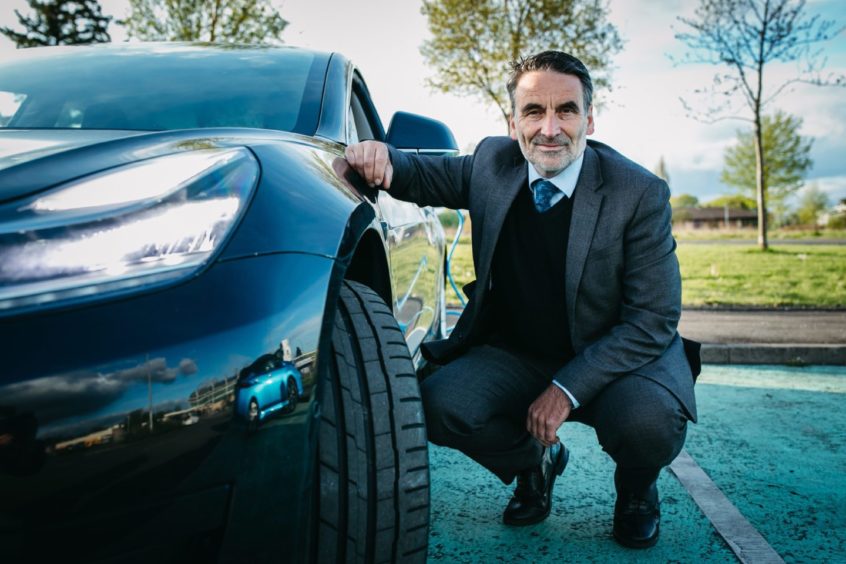 On a Friday night recently with a longish drive ahead the next day, I headed out to find an electric car charger in Glasgow.
Not working, not working, full, full, full. Nothing unusual about that but for the first time I noticed loads of other electric car drivers eerily gliding about doing exactly the same thing. Tesla Model 3s, Nissan Leafs and now suddenly lots of Volkswagens.
Uh-oh. I gave up and, not having an electric charger at home, got up very early the next morning to start the search again.
Literally seconds after I found one and plugged in a man in an electric Renault pulled in behind me. Now, the fastest chargers – the only ones that are practical to use unless you are happy to take hours – may look like they take two cars at a time, but they don't. So he had to wait for an hour until I had filled up. That's life with an EV or, more formally, an All Electric Vehicle.
I do this charger jig three or four times a week, putting up with the other things they don't tell you on the EV tin, like dragging heavy, often wet, cables about, going through the hopeless RFID swipe card dance where it's a lottery whether the charger will even accept my ChargePlace Scotland card and then it's been 16 minutes recently for a helpdesk somewhere in England to answer a call and, er, they're nice enough.
Everybody knows the cars don't do a fraction of the distance the manufacturers claim but neither do petrol or diesels, but did you know you're not supposed to charge your battery regularly to its max or you will damage it? The real range on my Tesla Model 3 with some motorway driving? Probably nearer 140 miles a fill. Yes I got to Inverness once, very slowly, then spent a ridiculous amount of time trying to find a vacant, working charger to get back home.
Why put up with all of this when, frankly, the build quality of the car is not great and I shudder to think how I'm going to get it fixed if anything goes wrong as most mechanics won't, touch them. And all that Elon Musk self-driving stuff? Save your money for a magic bean with a steering wheel.
Well, there are the tax breaks, a six-year government interest-free loan available to anyone and as the electricity on many public chargers has until now been free, it offsets the high purchase price. One of the biggest surprises on getting a new electric car – and I got my first four years ago – is how run down and dog-eared that charger network already looks. And if they are really still building new chargers in Scotland, I can't say I've noticed them. Rapid chargers are still startlingly few and very far between and break down with genuinely astonishing regularity. For too long.
So what I'm saying is this: electric cars? Still pretty rubbish unless you're using them locally and charging at home. And if you're charging at home? Four charges a week, say £11 a charge, is getting dangerously near the cost of running a better built, easier fixed, more comfortable and – get this – quieter to drive – because noise comes from tyre roar and wind not engines of a diesel or petrol car.
Yes, there are more EVs on the road, but instead of building enough chargers to support them councils seem to be controlling demand by charging for that electricity instead. Many councils across Scotland have done that. Inevitable? Yes. Too early? It will be if it stops the growth of cleaner, healthier, all-round electric cars.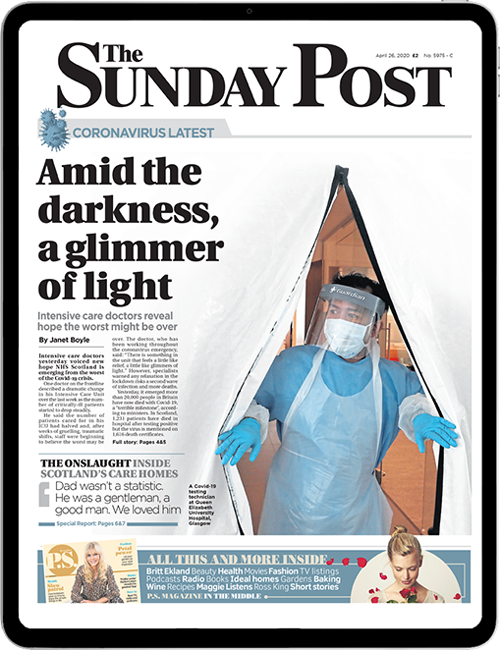 Enjoy the convenience of having The Sunday Post delivered as a digital ePaper straight to your smartphone, tablet or computer.
Subscribe for only £5.49 a month and enjoy all the benefits of the printed paper as a digital replica.
Subscribe