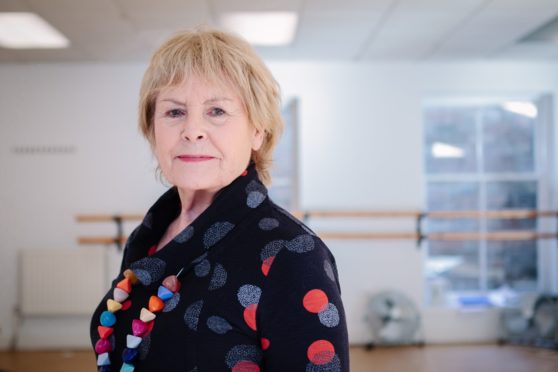 Playwright Isobel Barrett was inconsolable when she lost the love of her life but what made the tragedy doubly devastating was that she barely had any time to say goodbye.
Her husband, John, didn't drink or smoke but his life was cruelly taken just three weeks after being diagnosed with pancreatic cancer, becoming yet another victim of the so-called silent killer.
Now, determined to raise awareness of the disease's notoriously low survival rate, she is reaching out to people the same way she has always done – through the arts, with a new play, The Islets Of Silence (The C Word), drawing on her family's experiences.
Isobel said: "All around the world, people are dying of this cancer. There's so much work to be done and I want to do as much as I can."
John had been feeling unwell for some time. He'd had a slight heart condition and polymyalgia, an inflammatory disease which causes pain and stiffness in the muscles around the shoulders, neck and hips.
"Looking back, he had some of the symptoms such as backache, fatigue and he'd stopped eating, but he didn't get jaundice, not everyone does," said Isobel.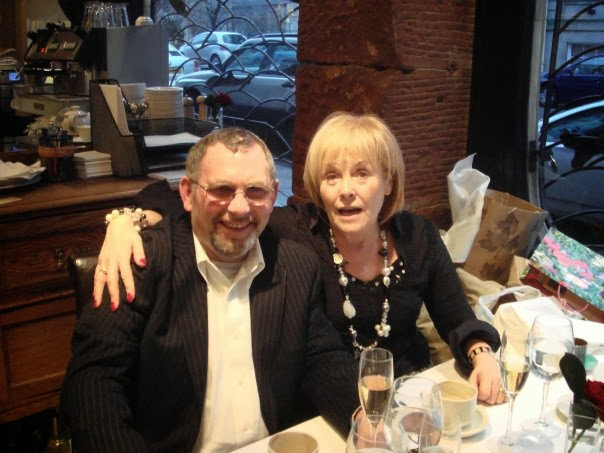 For two years or so, John had been visiting his doctor as he had been losing weight and was low in energy.
He was 76 when the cancer was discovered. Isobel said: "When they said it was inoperable, he asked how long? They said weeks, and he took it on the chin."
Isobel's play centres around an everyday family, as they deal with familiar, everyday issues: school, work, hopes and dreams. But the Gourlays' world is flipped upside down when someone close receives a devastating diagnosis.
Despite such a tough subject matter, The Islets Of Silence (The C Word) manages to be heart-warming and full of humour.
Isobel said: "The arts can deliver a powerful message. I did not know a lot about pancreatic cancer until my husband died of this silent killer.
"I associated it with heavy drinkers because I thought it was to do with the liver. But John wasn't a drinker or smoker. He was a very strong man – that's why I married him. He was a wonderful cook with a good diet."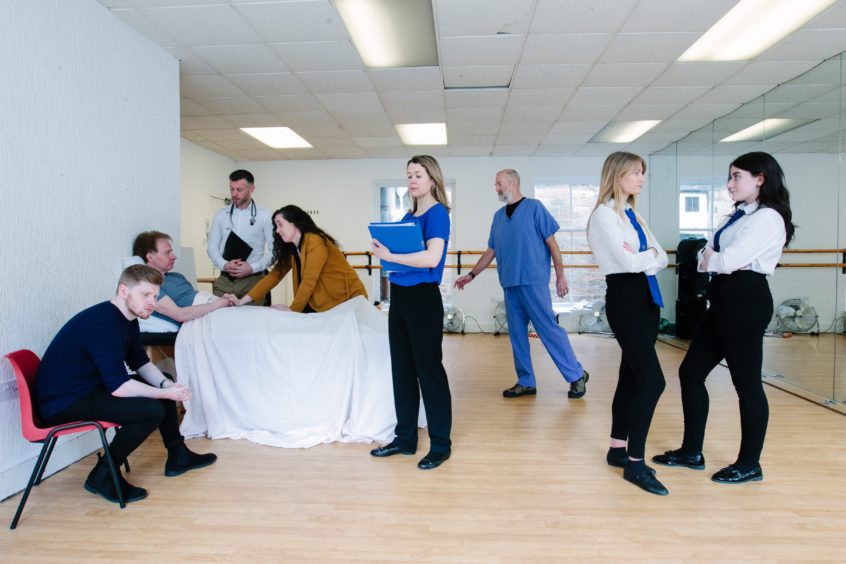 Long established as the cancer with the lowest survival rate, there is no standard screening test or early detection method, although research is ongoing.
Around 800 people in Scotland every year are diagnosed with the disease, with a predicted increase of 49.9% by 2027. Fiona Brown, development manager of Pancreatic Cancer Scotland (PCS), said: "Many people sadly only hear about pancreatic cancer when it affects someone they know. It doesn't present in an obvious way.
"It's not possible to feel a lump like other cancers and the symptoms can be vague, poorly understood and often dismissed as less serious health concerns.
"There is an urgent need to improve survival rates, and we are determined that the 2020s will be the decade of change for the world's toughest cancer.
"With earlier diagnosis, people have a higher chance of survival. However, awareness levels remain low. A survey by Pancreatic Cancer Action in 2019 found that 76% of people in Scotland could not name a symptom of pancreatic cancer."
The charity has helped fund Isobel's play, along with Arts & Business Scotland's Culture and Business Fund. During its Scottish tour, PCS will provide information leaflets at each venue.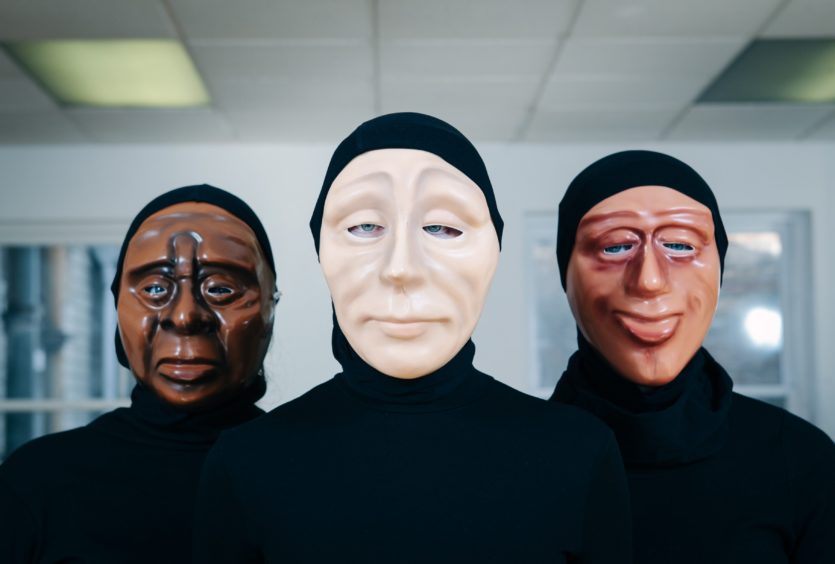 Fiona added: "Supporting Isobel's theatre tour is a creative and different way to raise vital awareness through the arts, theatre networks, press and social media.
"We all have a role to play in working together to take action and change the numbers."
An awareness of the symptoms and risks remains the key to the early diagnosis which gives patients the best chance of survival.
Symptoms can include jaundice, unexplained weight loss, abdominal pain, backache, a loss of appetite, new-onset diabetes, changes to bowel habits, deep vein thrombosis, and low mood or depression.
Much of former English teacher Isobel's drama work has focused on young people and communities, and often sees the younger generation rally around a cause.
Isobel said: "What's exciting about today's young people, is that they are becoming very knowledgeable about lots of issues.
"They can make a real difference, and I want to reach as many people as I can, and all ages."
If the Scottish run is successful, Isobel is keen to take the play to the rest of the UK, and even around Europe and America. John had a quick wit and a deft turn of phrase, and his own words often appeared in his wife's writing.
Isobel said: "John's voice is most definitely in there. He was funny and he was an unusual man – a real mixture of science and art."
John, a former civil engineer with West of Scotland Water, loved dressing up on stage and starred in some of Isobel's previous work, even playing a dame and wearing high heels.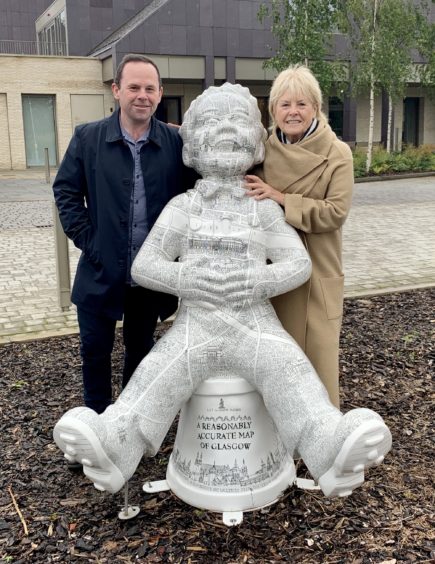 Creativity runs in the family. One of the couple's two sons is Glasgow-based illustrator Adrian B McMurchie. He designed the Oor Wullie Big Bucket Trail statue which was bought by the family and donated to the Glasgow's Prince and Princess of Wales Hospice, one of the venues where the play will be performed later this week and where the sculpture remains on display.
Among Isobel's favourite places to visit is Glasgow's Kelvingrove Park, where there is a bench dedicated to John. She hopes his memory will live on in her play, while raising awareness and making a difference.
She knows he'll also be there to see it. She said: "I go to his bench and talk non-stop. I tell him everything. I feel he's with me all the time…and there will be a seat for him at the play."
---
Islets of Silence (The C Word) is at the Smith Art Gallery, Stirling, on Thursday, and the Prince & Princess of Wales Hospice, Glasgow, on Saturday. For further tour dates and tickets visit tramdirect.org
Knowing the early symptoms could save your life
Pancreatic cancer is caused by uncontrolled growth of cells in the pancreas, a large gland that's part of the digestive system.
Around half of all new cases are diagnosed in people aged 75 or over.
In the early stages, a tumour in the pancreas does not usually cause any symptoms, which can make it difficult to diagnose.
The noticeable symptoms of pancreatic cancer are:
Pain in the back or stomach area. The discomfort may come and go at first and is often worse when lying down or after eating
Unexpected weight loss
Yellowing of the skin
Dark yellow or orange pee, pale-coloured poo, or itchy skin
Feeling sick/ vomiting
Changes in bowel movements
Fever and shivering
Indigestion
Blood clots
It's important to remember that these symptoms may be caused by other conditions and are not usually the result of cancer. But you should contact a GP if you are concerned or these symptoms start suddenly.
In about one in 10 cases, pancreatic cancer is inherited. Certain genes also increase your chances of getting pancreatitis, which in turn increases the risk of cancer.
You may also develop symptoms of diabetes if you have pancreatic cancer. This is because the tumour can stop the pancreas producing insulin.
For any information on pancreatic cancer please see pancanscot.org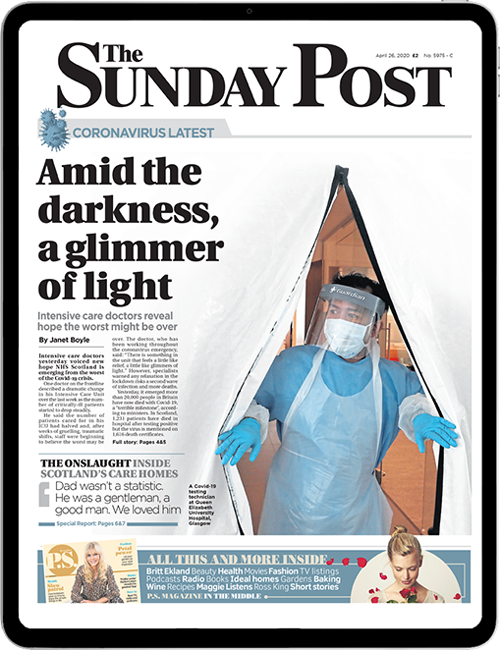 Enjoy the convenience of having The Sunday Post delivered as a digital ePaper straight to your smartphone, tablet or computer.
Subscribe for only £5.49 a month and enjoy all the benefits of the printed paper as a digital replica.
Subscribe