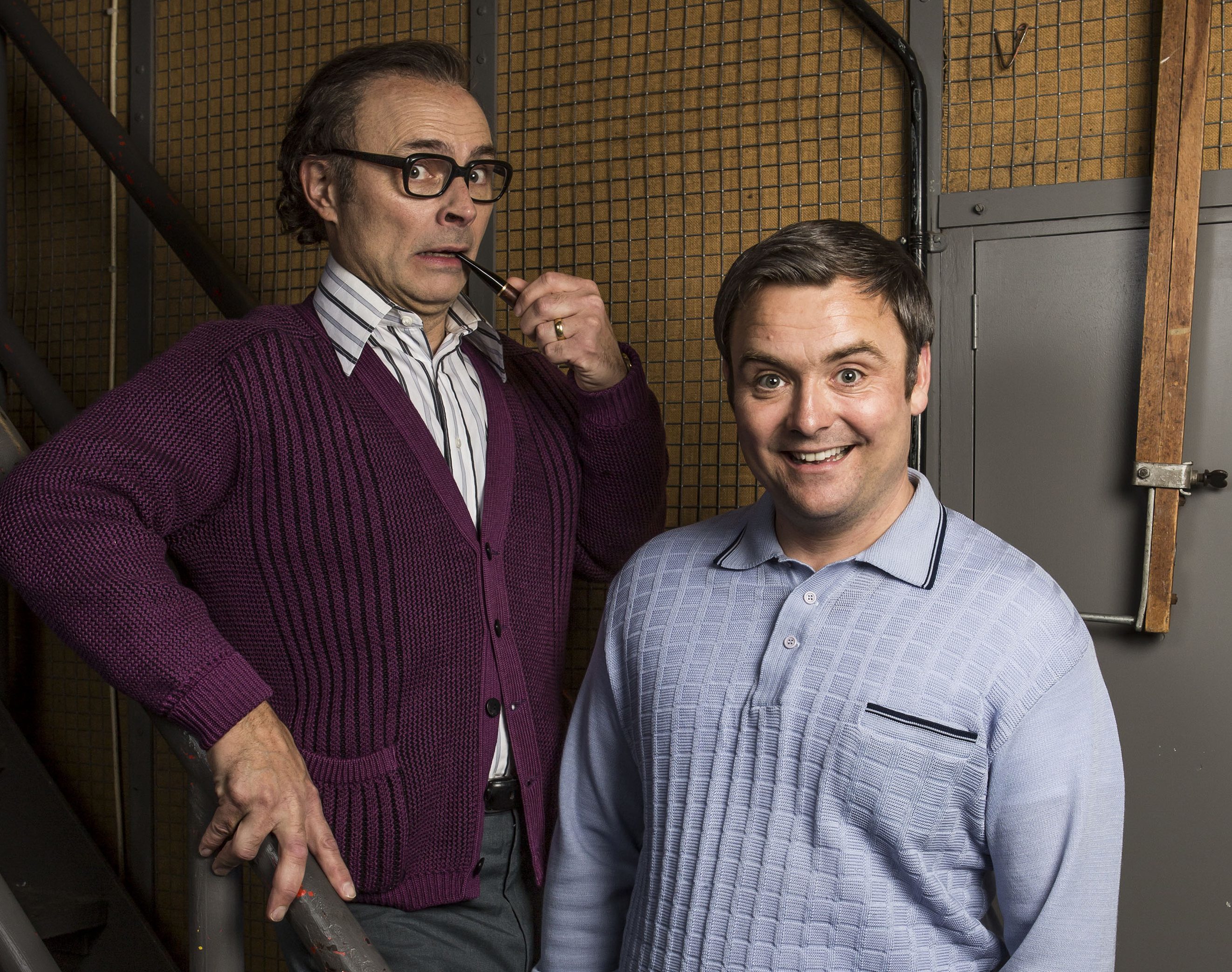 MARK BONNAR has told how playing one of Britain's most popular comics became a pipe dream.
The actor's reaction to portraying Eric Morecambe in TV drama Eric, Ernie & Me was an immediate no.
But getting propped up with the comedian's famous pipe and glasses helped him nail the role.
The BBC4 drama, which was penned by Dundee writer Neil Forsyth, tells how the comedy duo's relationship with scriptwriter Eddie Braben propelled them to the status of national treasures.
But Mark, 49, says portraying a comedy legend he'd idolised as a kid in Edinburgh almost never happened.
"When my agent said they wanted to see me my initial reaction was absolutely not," said Mark.
"I just didn't feel I was right for it and couldn't see why I would want to try and play Eric.
"But there was two weeks before the audition and I spent every day 'doing' him and watching clips on my phone."
Most of the drama, which is screened this Friday at 9pm and also stars Stephen Tompkinson as Braben and Neil Maskell as Ernie Wise, features the comedy duo off-screen.
So Mark, from Edinburgh, watched candid documentaries, including an Omnibus one from the 1970s, as well as the famous sketches.
"But when I woke up on the morning of the audition I told Lucy I was going to cancel it," revealed Mark, who starred in both crime drama Unforgotten and comedy revival Porridge this year.
"I didn't see any point in going up for it at all. Lucy said not to be daft and at the very least I'd meet some people."
Even after he'd landed the role, Mark admits he wasn't sure he was going to be able to do it justice.
"He had a lot of physical ticks and an accent that was hard to pin down," confides Mark. "It was only on the third day of rehearsals, when I got the pipe, that it really came together.
"That's when I thought; 'There he is!"
As well as the pipe and trademark glasses, Mark wore a wig to help get the right look.
But he also had an unexpected connection to much-loved Eric.
"Stephen is a massive Eric and Ernie fan and he actually came along on the first day with Eric's Luton Town mug which he'd bought at auction," said Mark.
"I drank tea out of it in the rehearsal room scene we were shooting."
Mark vividly remembers the late 1970s series and Christmas specials which he'd watch with his entire family and part of his delight in the role was reliving them.
"We did Mr Memory and a lot of the bed stuff and my inner 10-year-old was jumping up and down with joy," added Mark. "This is both the scariest and the proudest thing I've done and I just hope people like it."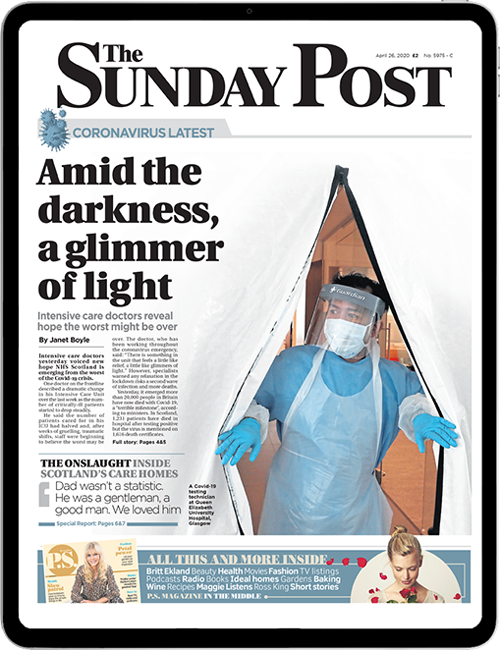 Enjoy the convenience of having The Sunday Post delivered as a digital ePaper straight to your smartphone, tablet or computer.
Subscribe for only £5.49 a month and enjoy all the benefits of the printed paper as a digital replica.
Subscribe