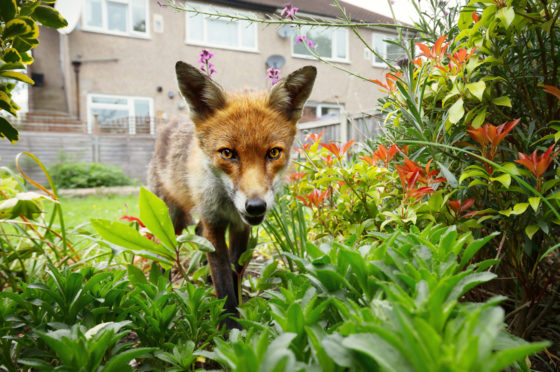 We hear them at night and catch a glimpse of their orange fur as it disappears behind hedges – but how much do we really know about foxes? Here, Adele Brand, author of The Hidden World of the Fox, tells Alice Hinds the Honest Truth about these mysterious vulpines.
What first sparked your love of foxes?
Growing up in the countryside, I've always had plenty of wildlife around me, but the vivid personalities and complex social lives of foxes caught my imagination. It started with fleeting glimpses on rural roads and garden visitors who cleaned up peanuts under the bird feeder, but soon I headed out to find them in the woods and meadows – and in the village streets. They were part of a wild world that overlapped with the familiar human one yet remained distinct from it – and I wanted to know more.
Do you have a favourite memory of meeting a fox?
The surprise snow at Easter one year – a small group was in the garden when it fell, and they started careening around like excited puppies, even one adult male who was quite elderly. They are very playful animals.
Do we see more in our neighbourhoods now?
That's a tough one because it doesn't always follow that places with more fox sightings have higher populations. Some individual foxes are much shyer than others. Foxes have certainly declined in some urban areas such as Bristol, but remain abundant in many cities worldwide. There is some evidence that the overall British population is decreasing.
It's rare to see a fox during the day – where do they go?
Foxes have an incredible knack for discovering undisturbed refuges in the urban landscape. Railway banks, wilder corners in gardens and parks, greenhouse roofs, and even quiet gaps between buildings are all used.
Do you think foxes have an unfounded bad reputation?
Foxes certainly haven't had an easy time in traditional fairy tales. But, of all the world's wildlife, foxes are relatively easy neighbours, and many fears are based more on myth than reality. A fox is not a problem for the mere fact it exists. It's important to know that the fox population is not exploding and there's no scientific basis for claiming otherwise.
In addition, there is no rabies in British foxes and, while cat owners are sometimes worried for their pets, cats and foxes usually ignore each other. They will take chickens and small pets however, so getting advice on secure runs is essential. Garden damage can be reduced by avoiding bonemeal for fertilizer and, if necessary, using humane deterrents.
How can we look after foxes?
If you have a garden or allotment, let part of it become a bit overgrown to shelter all kinds of wildlife. Keep alert for foxes on the road while driving, especially in the winter months. If you find a sick or injured fox, call your local wildlife rescue centre. Most importantly, encourage tolerance. It's helpful to spread the message that foxes are appreciated by many people, and to encourage children to take an interest in nature.
Do they use more than just screeches to communicate?
That eardrum-busting screech usually means two foxes are arguing, but they also bark and whine, and have a treble "wah-wah-wah" call in the breeding season, which peaks in early January. They "talk" very expressively with body language and scent-marking too.
How do foxes differ around the world?
Our fox species is the red fox, Vulpes vulpes, which has successfully adapted to nearly every habitat, from the Middle Eastern deserts to the high mountains of Asia.
Foxes in hotter climates tend to be smaller and are often quite pale in colour. Fox species not found in the UK include the bat-eared fox of Africa, which mostly eats termites, and the Arctic fox of the far north.
What is your favourite fact?
They're keen on fruit. Foxes will feast on blackberries and wild cherries, and help to distribute some species by dispersing seeds in their droppings.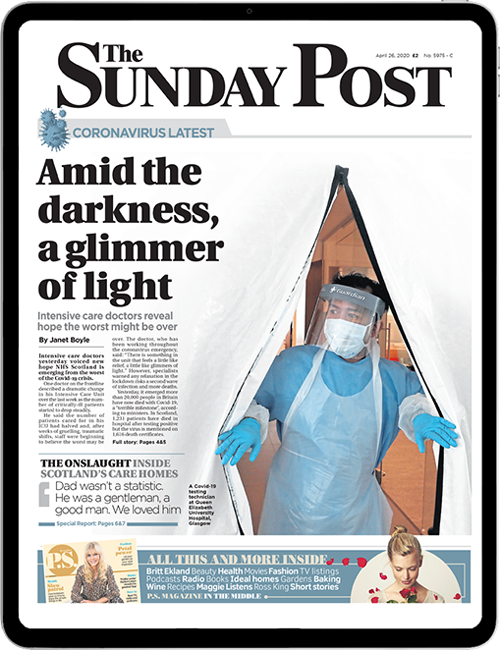 Enjoy the convenience of having The Sunday Post delivered as a digital ePaper straight to your smartphone, tablet or computer.
Subscribe for only £5.49 a month and enjoy all the benefits of the printed paper as a digital replica.
Subscribe